Small Unit Dominance: Industry Develops Equipment to Give Dismounted Troops the Edge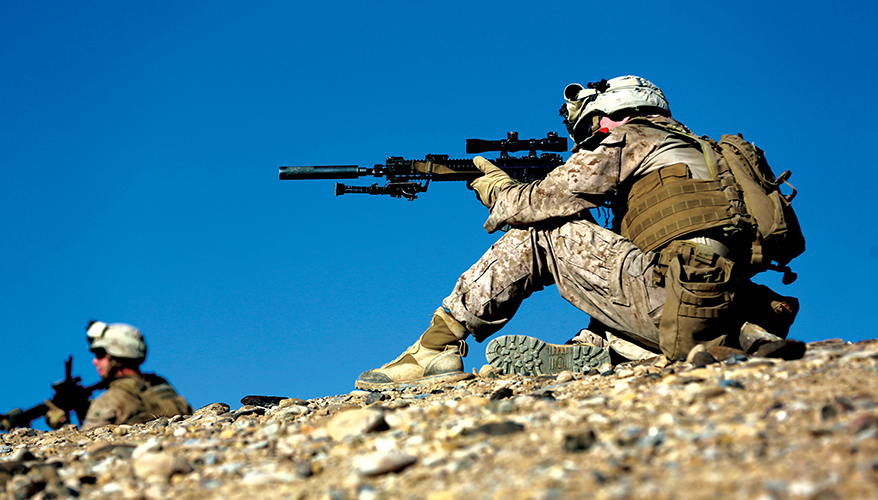 Photo: Defense Dept.
SPECIAL REPORT
Whether they are Marine Corps grunts, soldiers on patrol or special operators carrying out missions behind enemy lines, dismounted warfighters are among the most vulnerable on the battlefield. "The pointy end of the spear," as it is called, must contend with the scourge of improvised explosive devices and operate in urban areas where it is tough to tell friend from foe. They must also be prepared for all types of conditions from the jungle to the desert.
The phrase "small unit dominance" emerged from the special ops community to describe the technologies needed to give those serving on the ground the edge they need to control the space they operate in when outside support may not be possible.
While there are plenty of good ideas to help warfighters with these missions, they are limited by what an individual can carry on his or her back. Size, weight and power restrictions must be considered for every item that goes into the field.
National Defense looks at advances in weapons, sensors, communications and personal protection that will continue to give small units the edge they need to dominate battlefields.
Seeing, Thinking Robots to Assist Troops
Army Introduces New Night Vision Goggles
Pentagon Takes New Look at Rifles, Ammo
Leased Unmanned Systems Providing Flexible ISR for Special Operations
Advancements in Body Armor, Biometrics to Provide Protection
Industry Ruggedizing, Securing Battlefields Radios
Topics: Land Forces, Robotics and Autonomous Systems, Armaments