Advancements in Body Armor, Biometrics to Provide Protection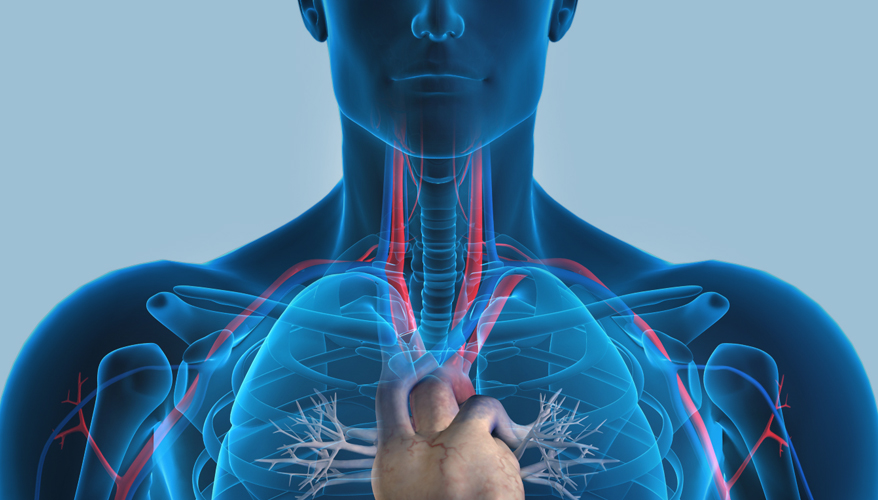 Photo: Getty
Industry and government agencies are developing ways to keep warfighters better protected with lighter, more flexible body armor and improved sensors to detect health issues before they become a liability in the field.
Kraig Biocraft Laboratories, an Ann Arbor, Michigan-based research facility, announced in January that the Army fully funded an ongoing contract to develop new genetically modified spider silks for use in body armor. The contract — which was originally awarded in 2016 — is now worth over $1 million as the Army exercised an optional extension beginning in July 2017, said Jon Rice, Kraig Biocraft's chief operating officer.
The company has been developing a product known as Dragon Silk, which is 10 times more elastic and has about two-thirds the strength of conventional bulletproof materials, he said. The process uses genetically modified silkworms to create this toughened fiber, he added.
During the base phase of the contract, "we took a very easy production mechanism, which is a silkworm, and then adapted that to produce a stronger, better silk," Rice said. The company sent initial samples of individual fibers to the Army contracting office, and those samples are currently under review, he said.
Now that the program is fully funded, Kraig has opened up expanded production facilities in Michigan, Rice said. Production previously occurred in South Bend, Indiana. The company is also bringing its research work back in house after previously contracting with the University of Notre Dame, he noted.
"We now have onsite experts working to develop those new materials," he said. "What that really does is allow us to move beyond what already existed."
The new fibers could help ease the burden of body armor for troops on the move, Rice said.
"The least comfortable thing is putting a big ceramic plate on your body," he noted. "I get those have incredible protection capabilities that we're not going to be able to match, but … maybe we can make a breathable material, and we can put that against the body" like an undergarment, he added.
Military readiness and protection also depend on the health and well-being of a soldier or commando. The Defense Advanced Research Projects Agency is using machine learning and other big data tools to analyze a user's physical state merely by how he or she uses a handheld device.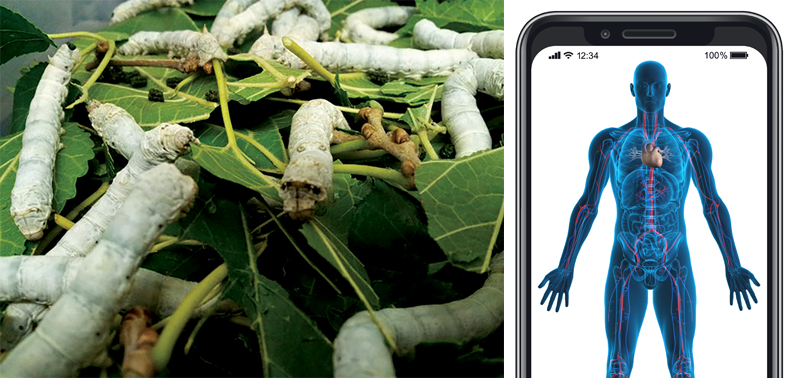 LEFT: The Army has funded a contract to develop new genetically modified spider silks for use in body armor. (Kraig Biocraft Laboratories)
RIGHT: DARPA plans to use smartphones to monitor soldiers' potential health issues. (Photo-illustration, Getty Images)
The agency's warfighter analytics using smartphones for health, or WASH, program, seeks to help identify potential health issues before they interfere with performance, said Angelos Keromytis, program manager.
The concept is to detect physiological anomalies through a device's built-in sensors "well before the user of the device might have reason to detect them," he said. "If they're coming down with the flu, could we detect it much earlier before the symptoms — the coughing and the fever — become noticeable?"
For example, the way a user moves his or her hand across the screen could be an early indicator of illness or injury, he added.
The inspiration for WASH came from a prior program for active authentication, where Keromytis worked to develop ways to verify registered users on a device using unobtrusive biometrics. A number of the techniques attracted interest for use in small military units "precisely because of devices that are used for communications … [where] it is inconvenient to type in a pin," he said.
Some of those techniques included assessing finger pressure on a touch screen, measuring the user's gait or analyzing his or her voice audio pattern, he noted. DARPA began to further develop those efforts, receiving proposals for the WASH program in July 2017. The four-year program is expected to begin in April, after contract negotiations are completed, he added.
For the first 18 months of the program, the agency will work to separate useful signals for detecting health issues from environmentally induced signals, Keromytis noted.
"In the example of carpal tunnel [syndrome], the tremor could be because my hand is trembling, or it could be because I'm in a car or a train, and so I'd like to know that," he added. Once the team is satisfied that it can accurately distinguish between relevant signals, it plans to focus the rest of the program on assessing indicators for infectious diseases and head trauma, he said.
In the future, the technology could be used in an application on a commando's device that analyzes the user's physiological data to assess when he should next see a doctor, Keromytis said.
"Every once in a while, the phone says, 'Next time you go to the doctor, give them this data.' ... Or it would say, 'You'd better go to the doctor now,'" he added.
READ MORE STORIES FROM OUR SMALL UNIT DOMINANCE SPECIAL REPORT
Seeing, Thinking Robots to Assist Troops
Army Introduces New Night Vision Goggles
Pentagon Takes New Look at Rifles, Ammo
Leased Unmanned Systems Providing Flexible ISR for Special Operations
Advancements in Body Armor, Biometrics to Provide Protection
Industry Ruggedizing, Securing Battlefields Radios
Topics: Land Forces