Section 809 Panel Proposes Big Cuts to Acquisition Red Tape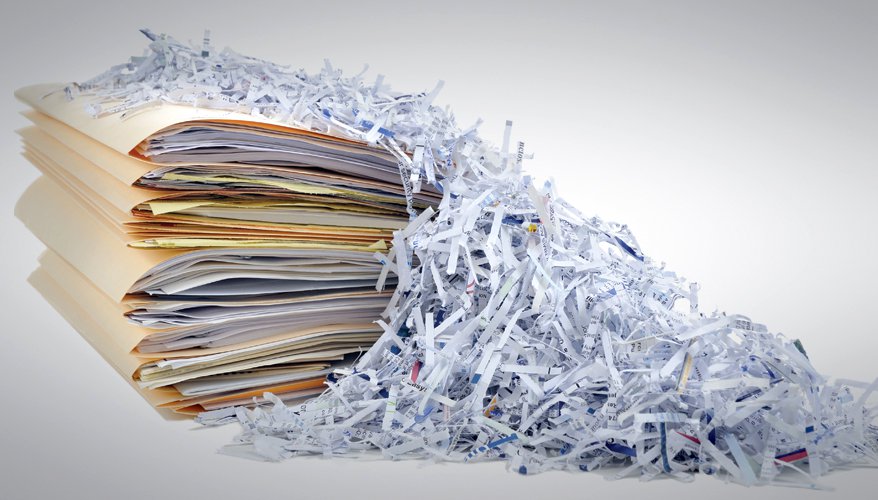 Photo: iStock
An advisory group empaneled to help streamline the Defense Department's moribund acquisition system proposed eliminating 165 government-unique contract clauses, 13 acquisition offices, and repealing 20 statutory reporting requirements that act as barriers to the procurement of commercial items for military use.

The Section 809 Panel — created by Congress in the fiscal year 2016 National Defense Authorization Act — is on a two-year mission to find ways to improve Pentagon acquisition. The first of three volumes of recommendations was released Jan. 31, with the second expected in June and a final report in January 2019.

Volume 1 is "focused on accessing the seller, so we can get after whatever innovative technology they might offer to the warfighter before it is already obsolete," David A. Drabkin, one of the panel's 17 commissioners told National Defense.

The "Report of the Advisory Panel on Streamlining and Codifying Acquisition Regulations: Vol. 1," said, "The prolonged length of an acquisition by DoD indicates the existence of two problematic issues: a workforce culture beholden to process over mission and a system that lacks incentives to quantify lost opportunity and manpower costs."

The panel has identified several major flaws in the system. One is that it is cost-centric. It equates the cost of the product or service with the risk of an acquisition, and these arbitrary cost thresholds add authorities, processes and oversight to the regime.

The system is also "inflexible and takes a one-size fits all approach," with dissimilar products or services being acquired under the same rules. "This approach results in unnecessary process delays and the inability to tailor activities to meet warfighter needs," the report said.

Drabkin said: "People will tell you … that the department is buying yesterday's technology to be delivered tomorrow. What we want to try to do is get to where we can buy tomorrow's technology to be delivered today."

The red tape and the risk-averse culture prevents the Defense Department from working with the widest variety of possible vendors, which can restrict its ability to get what it needs, the report added.

Many of the 20 reporting requirements, 165 clauses and 13 offices were once needed and put into place by Congress, but are no longer required, Drabkin said. The secretary of defense may choose to keep some offices for certain programs, but he shouldn't be forced to use them when they are no longer necessary, he added.

Changing the mindset of the Defense Department acquisition community will require Congress to eliminate some of this bureaucracy, Drabkin said.

The report introduces the "Dynamic Marketplace" concept "that can harness the benefits from the global marketplace of ideas, solutions, products and services at a speed that is closer to real time than the current acquisition process allows."

The Dynamic Marketplace concept is "about adopting the practices and particular market segment in which we are trying to do business instead of trying to make all of those market segments conform to our specific rules," Drabkin said.

The one-size-fits-all complaint — where acquiring toilet paper is about the same process as buying a jet fighter — goes back decades, and there were attempts to fix that, but the world has changed since then, he added.

"We are looking at: how do we reset the playing field so DoD can get what it needs in time to make a difference so that our process will be agile? It will value time and speed. It will focus on innovation — not only identifying it, but getting it to the warfighter ... inside the turn of our enemy," Drabkin said.

There are five basic attributes to the Dynamic Marketplace concept that the panel is continuing to refine and evolve that will move the system from one that is process-based to outcome based. They are: competitive and collaborative; adaptive and responsive; transparent; time sensitive; and allows for trade-offs.

As for competitive and collaborative, the Defense Department's rigid requirements process is scaring away companies with potential solutions. It should "compete solutions to a problem, rather than assess a company's ability to meet detailed technical specifications." Further, acquisition personnel are often fearful they will be punished for communicating directly with industry, the report said.

As for adaptive and responsive, the panel found several examples of success stories where the system worked quickly — such as the mine resistant, ambush-protected vehicles acquired to defeat roadside bombs during the Iraq War — and new initiatives such as SOFWERX and Hacking for Defense, which could be scaled up.

Those activities, plus strategies such as challenge prizes, have caused the panel to think differently about how it should propose changes to the defense acquisition system. They all ask for solutions to problems without spelling out a long list of restrictive requirements, Drabkin said.

"Transparency" touches on the inability for companies unfamiliar with the Defense Department to find entries into the marketplace. That is particularly true of small businesses, the report said. It's time to quit relying on FedBizOpps and use platforms such as Facebook and Twitter to get the word out on opportunities, it recommended.

"Time sensitive" speaks to the process-driven culture. Adversaries are not beholden to the lengthy acquisition timeline, and potential vendors are driven away.

"Allows for trade-offs" means in some cases forgoing competition if the situation calls for it and empowering decision-makers with flexibility. Not all acquisitions are alike.
Topics: Acquisition Programs, Defense Department