ETHICS CORNER DEFENSE CONTRACTING
Justice Adopts Corporate Monitoring Policy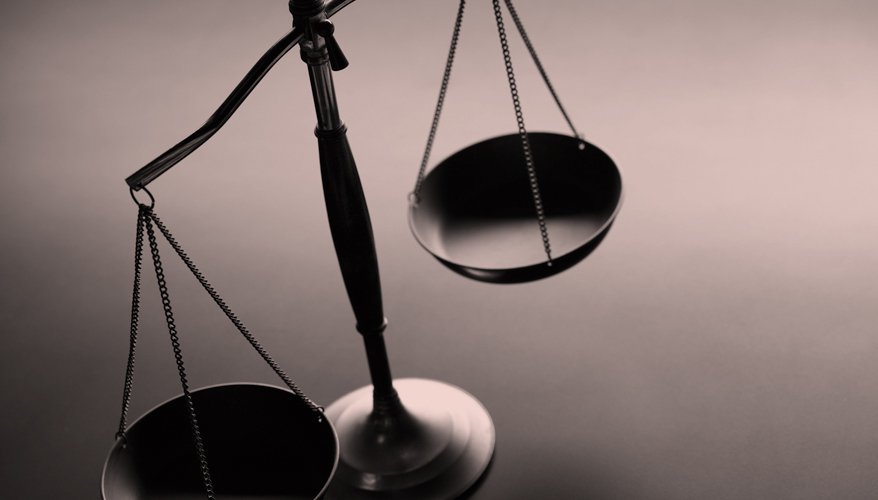 Photo: iStock
In an Oct. 11 memorandum, "Selection of Monitors in Criminal Division Matters," Assistant Attorney General Brian A. Benczkowski provided updated guidance on how the Department of Justice will monitor corporations that may have engaged in misconduct.
"Where a corporation's compliance program and controls are demonstrated to be effective and appropriately resourced at the time of resolution, a monitor will likely not be necessary," he said in the memo.
In other words, if companies do not want a corporate monitor they need to have a fully staffed and effective compliance program with effective controls in place. The company needs to demonstrate this at the time of resolution of the issue that concerned the department — which makes sense, because the business would not be in this situation if its compliance program was effective in the first place.
Reinvigorating compliance programs and bolstering system controls are not only good things to do, but under this new policy, they may allow a company to dodge the bullet of having a monitor appointed. The thinking is that a reinforced compliance program and fortified controls will prevent the company from getting into trouble again. Compliance is the ultimate goal. The Justice Department does not want to lose sight of the big picture here: preventing bad behavior in the first place.
Ultimately, robust compliance programs, full-bodied oversight of high-risk areas, solid program controls, strong mechanisms for internal reviews and reporting, effective investigatory policies and procedures, and energetic compliance officers will benefit corporations and the federal agencies that contract with them.
The appointment of monitors has increased in recent years. HSBC, General Motors, Deutsche Bank and others have had them, as have many smaller and lesser-known companies.
Curtailing this practice, the Benczkowski memo states that the "imposition of a monitor will not be necessary in many corporate criminal resolutions."
In remarks at a recent NYU School of Law conference, Benczkowski said: "Our approach to the new policy began with the foundational principle that the imposition of a corporate monitor is never meant to be punitive. It should occur only as necessary to ensure compliance with the terms of a corporate resolution and to prevent future misconduct. That approach is consistent with our longstanding practice of imposing corporate monitors as the exception, not the rule."
"The Justice Department is looking for compliance officials who take names and then take action."
Benczkowski's memo also addresses the financial implications of monitoring.
"In weighing the benefit of a contemplated monitorship against the potential costs, criminal division attorneys should consider not only the projected monetary costs to the business organization, but also whether the proposed scope of a monitor's role is appropriately tailored to avoid unnecessary burdens to the business's operations," the document states.
The memo lists four factors that prosecutors should consider when appointing a monitor: whether the underlying misconduct involved manipulation of corporate books and records and the exploitation of inadequate compliance or internal controls system; whether pervasive misconduct within the organization was widespread or done with the involvement or approval of senior management; whether the company made significant investments and improvements in compliance and controls after the misconduct; and whether remedial improvements to compliance and controls have been tested to demonstrate that they would prevent similar misconduct in the future.
The memo again emphasizes effective compliance programs and follow-through when it suggests that companies who hold leaders accountable and terminate bad actors may avoid a monitor. It states that a company may avoid a monitor if it terminates "business relationships and practices that contributed to the misconduct" and initiates remedial action to address "problem behavior by employees, management or third-party agents."
In other words, the Justice Department is looking for compliance officials who take names and then take action.
However, while the significance of the Benczkowski memo cannot be denied, it has its limits. First, it doesn't even apply to United States attorneys' offices. It applies only to attorneys in the criminal division. So technically, nothing has changed with respect to how United States attorneys appoint monitors.
Likewise, the memo does not apply directly to the Defense Department, the Securities and Exchange Commission, or other federal agencies. Suspension and debarment officials across the federal government regularly require monitors and they are not subject to the new policy. Nevertheless, Justice leadership, especially the criminal division, has been strong in this area. Suspension and debarment officials will doubtless have studied the Benczkowski memo and will be affected by it in some way. The overall effect may be to curtail the appointment of monitors and tailor the scope of the monitor's role to specific issues. This policy direction may be further implemented throughout the executive branch.
An undeniable impact of the memo is to support and reinforce the importance of compliance programs and controls. Taking compliance seriously and empowering compliance officers to take action may be the best way for a company to avoid having a corporate monitor in its future.

Brian D. Miller is a shareholder with Rogers Joseph O'Donnell, PC, www.rjo.com, specializing in government investigations, government contracts and suspension/debarment. He also serves as a corporate monitor. He can be contacted at bmiller@rjo.com.
Topics: Ethics, Ethics Corner, Defense Contracting, Defense Department