Coast Guard Launches Polar Communication Satellites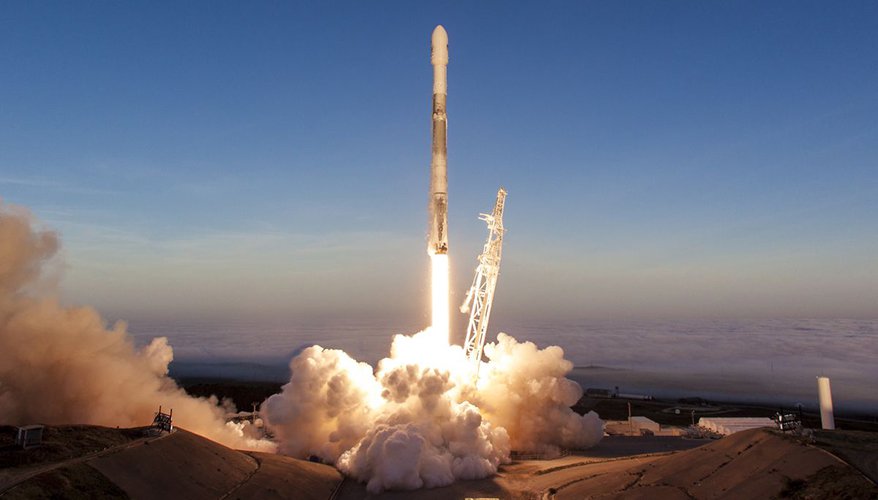 SpaceX Falcon 9 rocket
Photo: SpaceX
Two Coast Guard demonstration satellites were launched from Vandenberg Air Force Base, California, on Dec. 3 with an eye toward building up a fleet of spacecraft dedicated to the sea service's missions.

The launch is part of the Polar Scout project to evaluate the effectiveness of space-based sensors in support of Arctic search and rescue missions. Knowledge gained from this demonstration will be used to inform satellite technology recommendations for many potential applications within the Coast Guard and across the Department of Homeland Security, a joint Coast Guard and DHS Science and Technology Directorate statement said.

"The Polar Scout project is providing valuable insight on the process, cost and feasibility of acquiring and using organic satellites," the statement said.

Adm. Karl Schultz, commandant of the U.S. Coast Guard, told National Defense prior to the launch that the satellites might help solve the difficult problem of communicating in the polar regions. "That is a challenging space. … But we have some pretty good hope that this may be a capability that's going to allow us to increase our communication," he said.

A Falcon 9 rocket launched the CubeSats, dubbed Yukon and Kodiak, into a low-Earth polar orbit on a rideshare mission with 62 other spacecraft from 34 different organizations, according to the launch provider SpaceX.

DHS and the Coast Guard have also set up a ground control system, the Mobile CubeSat Command and Control (MC3) ground network, the statement said.

In the 18 months leading up to the launch, DHS handled the fabrication of Yukon and Kodiak, which are tailored specifically to detect 406 MHz emergency distress beacons.

At the same time, the Coast Guard Research and Development Center deployed two ground stations — one at the Coast Guard Academy in New London, Connecticut, and one at the University of Alaska Fairbanks — using the MC3 architecture and network. The ground stations will receive all of the signals from the CubeSats during the demonstration, the statement said.

DHS will begin testing and demonstrations using emergency distress beacons in the Arctic in early 2019 and continue through the summer. The testing period is expected to provide critical knowledge on how CubeSat technology can be used to enhance Coast Guard and DHS mission performance, the statement said.

Potential uses for satellites include improving communication in the Arctic environment, monitoring large areas for illegal activity and helping to locate persons lost at sea. Additionally, the use of satellites has the potential to reduce the time and resources spent on intensive aircraft searches as well as the risks associated with placing personnel in hazardous situations that only need sensors and communications on scene, the statement said.

"Undoubtedly, the results and knowledge gained by the Polar Scout satellite project will lead to force-multiplying solutions for the department, which is a big priority in this age of complex threat cycles," said Bill Bryan, senior official performing the duties of undersecretary for the Science and Technology Directorate.
Topics: Space, Maritime Security