NDIA Policy Points: Congress Builds Opportunities for U.S. Firms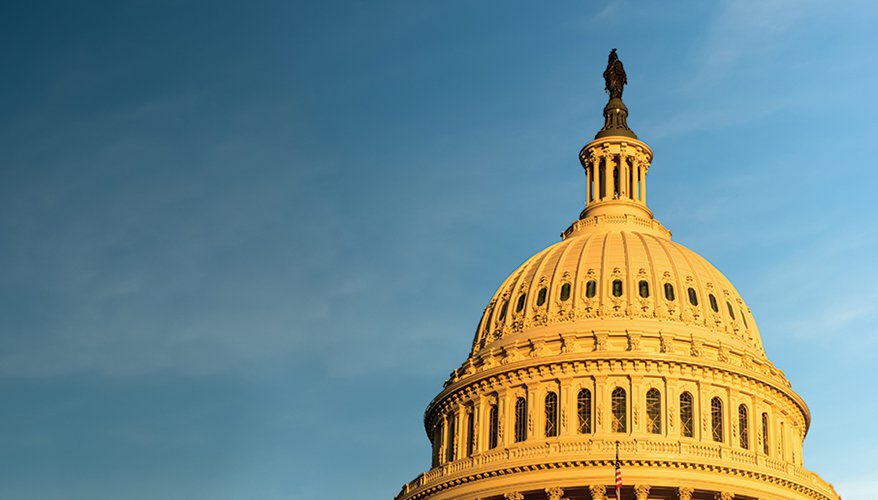 Photo: iStock
Even well-informed members of the defense industrial base may have missed an advantageous piece of legislation passed by Congress as part of a recent Federal Aviation Administration authorization act.
The Better Utilization of Investments Leading to Development (BUILD) provision increases the current budget of the Overseas Private Investment Corp. (OPIC) by $30 billion and modernizes its financial tools for promoting U.S. companies' access to frontier markets in low- and middle-income countries. It also helps build security relationships with key nations.
Congress created the corporation to provide businesses with tools to expand access in emerging markets, produce new revenues and jobs, foster economic development, and advance U.S. national security and foreign policy.
To date, it has invested more than $200 billion in more than 4,000 projects, creating jobs in both the United States and underdeveloped regions. Congress designed it to favor small businesses, and since 2008 more than 75 percent of projects fall under this category. However, the current system is fragmented and outdated; lacks effective, consistent congressional oversight; and administers development through foreign aid donations rather than through market driven investments.
To address these shortfalls, Congress crafted the BUILD Act with bipartisan drafting and support. Sens. Bob Corker, R-Tenn., and Chris Coons, D-Del., designed the act to strengthen U.S. soft power and transform a sector of foreign aid to incentivize private sector investment leading to free market benefits. A win-win proposition, these investments will protect national security interests in strategic areas and promote both domestic and foreign job growth and development through new co-investment projects with U.S. businesses.
Until this legislative change, agile and innovative U.S. companies interested in expanding to strategically important nations have been unwilling or unable to absorb the associated risk and uncertainty, or overcome political impediments. The act increases funding to offset risks and changes policy to make investment easier, delivering more resources and reducing burdens to industry.
Companies interested in expansion, but worried about the risk, should consider posturing now to take advantage of increased government funding.
In execution, the BUILD Act reorganizes the development assistance bureaucracy, creating new institutions and programs to translate a doubled investment budget into economic gains and strategic competitive advantages.
"Congress feels the potential benefits are worth the recognized risks."
To achieve organizational efficiencies, the act merges OPIC and additional U.S. foreign aid sources into the new International Development Finance Corp. To remain competitive with other donor nations, the act authorizes the new corporation's participation in private equity investments, provides technical assistance and political risk insurance, permits loans in local currency, offers first loss guarantees, seven-year authorizations and small grants, and downgrades the U.S. investor requirement to a "preference."
The act also includes funding set asides for women-owned businesses and small- and medium-enterprises. The International Development Finance Corp.'s new authorities to promote these tools should bring synergy to investments and decrease risk for nontraditional, challenging investments in developing countries.
U.S. government and private sector co-investments will boost trading partners and local communities by creating mutually beneficial partnerships. Characterized by "social good" impacts, projects will emphasize human rights, labor and environmental standards, and transparency requirements driven by annual investment reporting to Congress. Lawmakers included these non-economic requirements to mitigate development project implementation risks.
The act's provisions also add some protection for development projects against the pervasive threat of foreign institutional corruption. Congress previously limited foreign aid due to corruption and lack of transparency and accountability in the recipient country. Conventional institutions also declined to provide funding because of corruption and inefficient government policies. BUILD's annual reporting rules aim to counter these risk factors, but the corporation's personnel will need to closely monitor investments to avoid abuse. Clearly, Congress feels the potential benefits are worth the recognized risks.
As private sector investments in developing countries increase, free market policies will begin to reduce foreign aid requirements and catalyze the recipient's economy. Additionally, investments will promote U.S. national security by making U.S. businesses more successful in overseas competition with Chinese and Russian government-backed companies. Finally, investments in strategically important regions provide developing countries a viable alternative to forced dependency on loans from undemocratic regimes.
Many strategically important developing nations have accepted Chinese and Russian investments for critical projects because they lacked viable alternatives. They agreed to unfavorable terms, jeopardizing future growth and stability. Congress created BUILD to address the impact of these unfavorable deals because they also negatively impacted American interests. Lack of U.S. business engagement in these strategic areas limits the nation's influence and freedom of action.
Clearly, national security considerations motivated Congress to pass the act. However, Congress also emphasizes support to U.S. companies in their legislation. This will provide access and assistance in gaining a foothold in emerging markets, especially infrastructure, energy, utilities, raw materials and health care. American assistance in transforming developing countries creates goodwill while driving local growth to mitigate migration pressures in underdeveloped regions.

Regina Wright is a junior fellow at NDIA's policy division.
Topics: Defense Contracting, Defense Department, Government Policy