ROBOTICS AND AUTONOMOUS SYSTEMS
Algorithmic Warfare: AI Ecosystem Needed to Enhance Security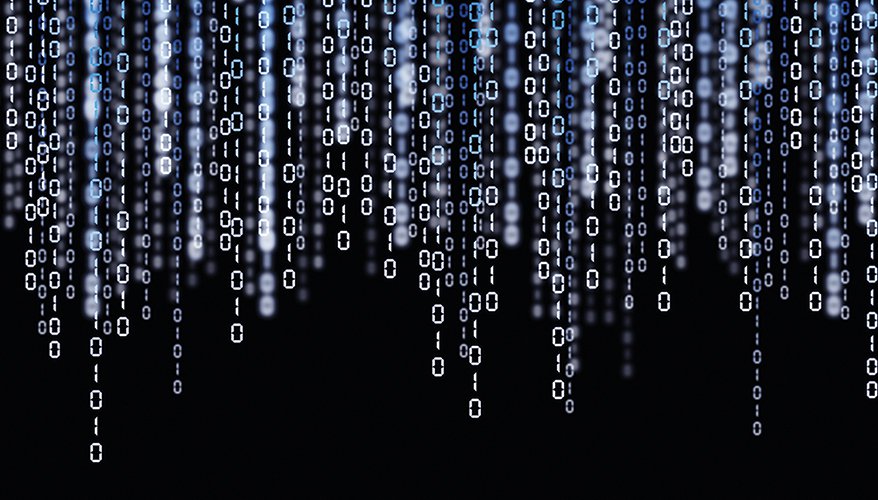 Illustration: Getty
For artificial intelligence to reach its full potential, both industry and government will need to foster an "AI ecosystem," a new study found.
Commercial and public sector investment in the field has rapidly grown for nearly a decade, but that growth is concealing important realities about the technology, according to a new Center for Strategic and International Studies report titled, "Artificial Intelligence and National Security: The Importance of the AI Ecosystem." Namely that the technology is still in an early stage and faces dilemmas that could serve as hurdles to future adoption and maturation.
"Enthusiasm in both the public and private sectors has obscured the importance of building the robust supporting capabilities for AI — an AI ecosystem — that are crucial to successful AI adoption," the report said. That would include a skilled workforce and knowledgeable management; the digital capability for capturing, handling and exploiting data; the technical foundation of trust, security and reliability; and a better investment environment and policy framework.
Artificial intelligence spending began to see rapid growth in 2010, and ramped up even further starting in 2012, said Andrew Hunter — director of CSIS' defense-industrial initiatives group — who co-authored the paper with fellow CSIS researchers Lindsey R. Sheppard, Robert Karlén and Leonardo Balieiro.
In 2016, private companies invested $26 billion to $39 billion in AI technologies, he noted. Likewise, the government spent annually an average of $4.5 billion per year from 2016 through 2018, he added.
"There's a lot of money going into this," he said during an event where the paper was unveiled.
The report noted that the Air Force, Army and the Defense Advanced Research Projects Agency are by far the largest spenders for artificial intelligence within the Defense Department.
However, despite these large investments, more focus is needed for the AI ecosystem to flourish, particularly as it relates to the government side, the report said.
"Public sector investment in AI must include several critical elements," the report said. "In addition to investing in the technologies necessary for foundational basic research and for adapting AI tech to government needs, systemic investments … are required to ensure that the government has the underlying digital capability to utilize AI. The reality is that this digital capability is underdeveloped or lacking in large parts of government, including in many parts of the Department of Defense."
More spending is needed in areas such as network infrastructure, data collection and data processing, it said.
"Unfortunately, these investments are not glamorous, but strengthening the AI ecosystem in this way is critical to successful deployment" of the technology, the report added.
While there is a "culture of experimentation," that does not help if the underlying architecture cannot effectively share data between platforms, the report said. It noted that the F-22 Raptor and the F-35 joint strike fighter have faced interoperability issues "as their underlying network architectures do not line up and the incoming data is not processed the same way."
Before the Defense Department goes "all in" with artificial intelligence, these foundational issues should be resolved, the report said.
Additionally, the government should act as an "early stage investor" in multiple promising technologies rather than just one type, the study said. It also should go after ideas that the commercial sector may not be interested in pursuing. These include verification and validation of large data sets to address vulnerabilities within training and input data, and the integration of artificial intelligence into human-machine collaborative teams.
"These are areas where the return-on-investment expectations involve potentially longer time horizons, which tend to be less attractive to short-term private sector investors focused on the adoption, proliferation and implementation of mainstream applications," the report said.
Trust and reliability are also key to the successful deployment of the technology, Hunter noted.
"For an operational user of AI to truly put that into a high-consequence scenario, understanding how it operates, what it's doing, why it's doing what it's doing, and … know it's going to do it in the way we expect or at least in a safe way" is critical, he said.
The report also explored the work being done by the international community in artificial intelligence.
"The numbers of countries that are making significant efforts on AI is vast," Hunter said. "It is truly a global competition that's going on out there. The Chinese are heavily committed, as are others.
What these countries are seeking to do with AI varies very much."
In China, there is an institutional alignment of government, military, financial and corporate entities that enables an ease of access to technology by the military and other security forces, the report said. The Pentagon has identified Beijing as a peer competitor.
"The top-down coordination tends to put private sector innovation in close coordination with government goals and objectives," it added. "As a result, the Chinese government has a direct means of guiding AI development priorities and principles." However, the demand for AI talent in the country is outpacing the availability of skilled researchers, it also noted.
"The shortage of skilled programmers and computer scientists specializing in AI has spurred several educational ventures to increase the number of programmers in China," the report said.
Russia — another peer competitor — has also been "actively creating avenues for AI adoption and development," the study said. One example includes the development of Era, an innovation technopolis, that opened in September. It is predicted to eventually become a 50-acre city by 2020. It has also established an organization known as the Foundation for Advanced Studies which is similar to DARPA.


Topics: Robotics and Autonomous Systems, Robotics, Research and Development, Science and Engineering Technology