Navy Official: Concerns About Intellectual Property Rights Becoming More 'Acute'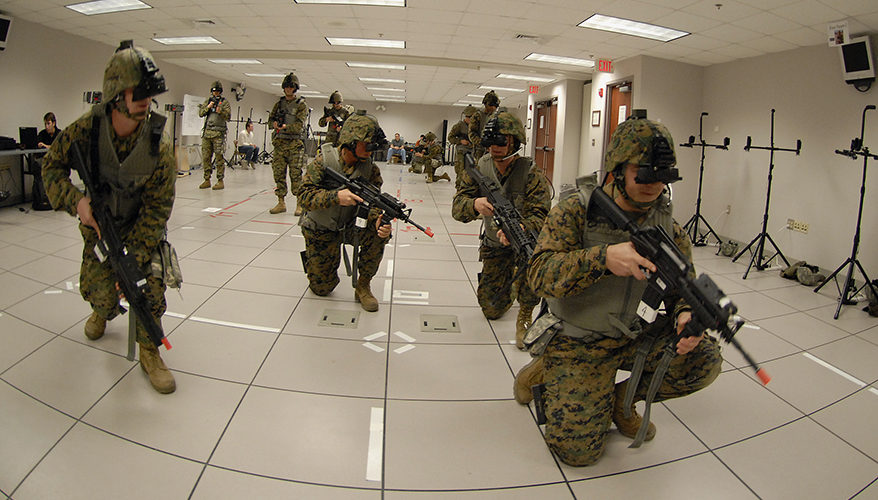 Photo: Navy
ORLANDO, Fla. — For years the Defense Department has been eyeing intellectual property rights for its weapons systems purchases. But as technology develops, the issue is becoming more "acute," Mike Merritt, deputy technical director of the Naval Air Warfare Center Training Systems Division, said Nov. 28.

During a panel discussion at the Interservice/Industry Training, Simulation and Education Conference in Orlando, Florida, Navy officials discussed potential ways to improve the service's acquisition process. The modularity of new systems is making owning the rights to IP more desirable for the Pentagon, they noted.

"This is an issue that has been discussed . . . [since] I came into the acquisition community," Merritt said. "We no longer have stovepiped systems. We have systems that can be integrated. We have systems that are very old and have to be upgraded."

As the military procures more modular technology, talks about intellectual property have become more "heated," Merritt said. "It has a bigger impact on the future with network systems," he noted.

Capt. Samuel Pennington, major program manager for surface training systems, said the fear of losing data rights can sometimes make companies reluctant to work with the government.

"We get feedback sometimes where they're not willing to bid on a contract where we have full data rights," he said. "Industry [is] not going to do that because they have their secret sauce and they don't want to release it."

Pennington said having IP rights would allow the Defense Department to more easily modernize and sustain equipment.

"Our initiative is to get as much data rights, or buy a new product that has open architecture to the point where [the] data rights that we do have are sufficient, where we can recompete that down the road," he said. This would prevent the Navy from relying on the original manufacturer for future work on the system, he noted.

The issue is also being discussed on Capitol Hill, Merritt added. The fiscal year 2018 National Defense Authorization Act requires the Pentagon to develop policy on the acquisition or licensing of intellectual property. Additionally, the NDAA requires the department to negotiate a price for technical data rights of major weapon systems.

Meanwhile, the Army is also looking to implement policies that address IP concerns.
Bruce Jette, assistant secretary of the Army for acquisition, logistics and technology, noted that policy is being reviewed by the Defense Department to ensure it is in compliance with the Federal Acquisition Regulation, the Defense Federal Acquisition Regulation Supplement and other contracting rules.
Topics: Training and Simulation, Simulation Modeling Wargaming and Training