Rockwell Collins Upgrades Pilot Training Simulation Systems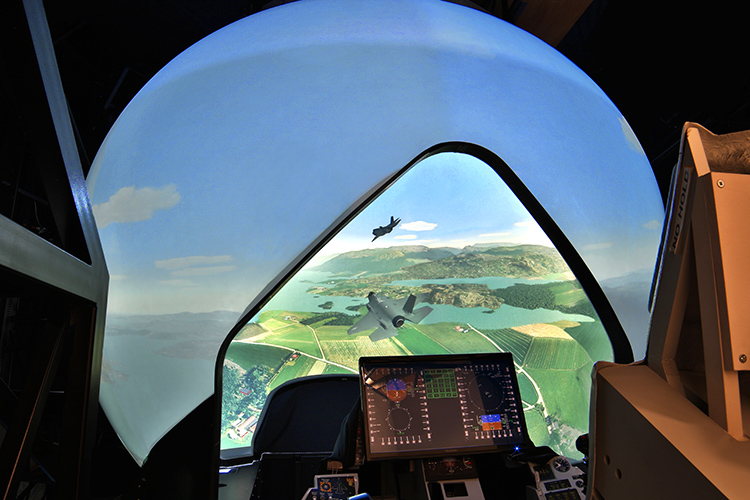 Photo: Rockwell Collins
Rockwell Collins announced the launch of its next-generation military pilot training environment on Nov. 26, during an industry conference in Orlando, Florida.

The company announced the Griffin-2, which allows pilots to train in a 360-degree visually simulated dome environment, during the National Defense Industrial Association's Interservice/Industry Training, Simulation and Education Conference, according to a press release.

"The Griffin-2 provides a dramatic leap forward in pilot training value through significantly improved scene realism, allowing for better recognition of targets and detail, which ultimately leads to more effective training," Nick Gibbs, vice president and general manager for simulation and training solutions for Rockwell Collins, said in press release.

Griffin systems are used in F-35 Lightning II, F-16, Eurofighter Typhoon and the Aermacchi M-346 training programs, according to the company.

Rockwell Collins also announced that it was recently selected by Aero Simulation Inc., a privately held company that specializes in training device development, to provide modifications to the Air Force's B-1 Lancer training system.

The company will upgrade concurrency and cybersecurity for the five current training systems within the aircraft, according to a press release. The training structures include the weapon systems trainer, mission trainer, cockpit procedures trainer and two maintenance trainers.

"This modification will ensure the Air Force has the tools it needs to keep pilots and crews mission ready and operating at high levels of competency with the latest technology installed on the B-1," Gibbs said.
Topics: Training and Simulation, Air Power