EDITOR'S NOTES DEFENSE DEPARTMENT
Scapegoating Won't Solve Industrial Base Woes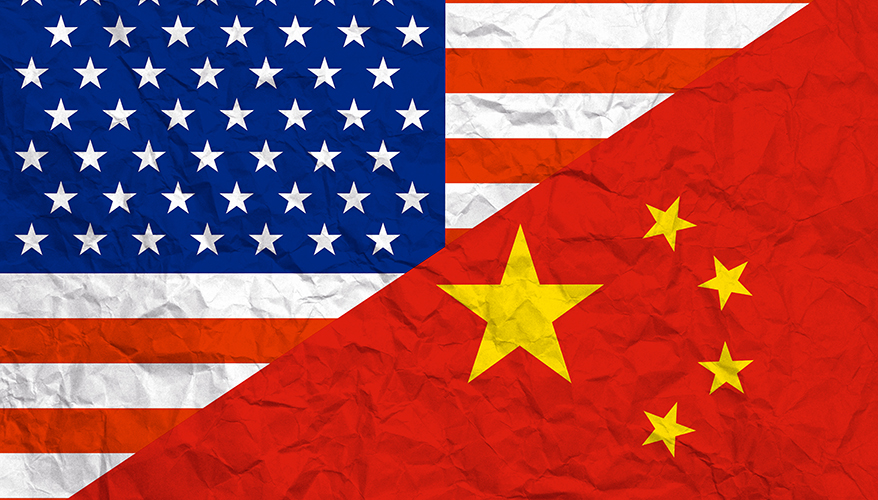 Photo: iStock
The Trump administration released its long-awaited report on the health of the defense industrial base with little fanfare.
Apparently, "Assessing and Strengthening the Manufacturing and Defense Industrial Base and Supply Chain Resiliency of the United States," was complete for quite some time and its results known to Defense Department officials. All that was left was to find a good time to release it to the public. One date was canceled due to Hurricane Florence.
Other proposed dates came and went until reporters covering the military were suddenly called in for a roundtable press briefing Oct. 4. That was right in the middle of the contentious hearings to confirm Supreme Court Justice Brett Kavanaugh. About a dozen reporters attended the roundtable. An event to rollout the report was on the White House schedule the next day, but the notice said "closed press." There was nothing live-streamed. And the networks weren't about to break away from the Kavanaugh coverage even if they did have access.
And that's too bad because this is a story that needed to reach beyond the national security focused media and to the mainstream press. It's important that the U.S. public understand the issues raised by this report.
Much of what was written in the press focused on the China factor. China's so-called "aggressive" and "unfair" industrial policies are detrimental to the overall U.S. economy and the DIB, the report asserted.
"China represents a significant and growing risk to the supply of materials and technologies deemed strategic and critical to U.S. national security," the report said.
But reading its unclassified version, it is clear that the U.S. government has no one to blame but itself for the predicaments it finds itself in concerning the defense industrial base.
The report mentions five major problems: sequestration and uncertainty of U.S. government spending; decline of U.S. manufacturing capability and capacity; U.S. government business practices; diminishing U.S. science, engineering, technology and math education and trade skills; and industrial policies of competitor nations.
Four out of five have everything to do with U.S. government policies, its educational institutions and its capitalistic system — which embraces the notion that "competition is good."
Breaking down the "competitor nations" section, the report goes into widely known facts and figures about China's industrial might and the trade imbalance.
The report mentions China's push to make technological and economic leaps with its "Made in China 2025" and "One Belt, One Road" policies. China has declared that it wants to be No. 1 in artificial intelligence, quantum computing, robotics "and other emerging technologies critical to national defense."
OK. So, how is the United States going to respond? China is throwing down the gauntlet. Let's get out there and compete and win. Not whine.
Here are a few more assertions and some thoughts to go with them.
China lures in U.S. and foreign companies which trade access to their intellectual property in order to cash in on the Chinese market.
Is someone putting a gun against their heads?
China is cornering the global market on strategic minerals and rare-earth elements, which are essential for the manufacture of some weapon systems.
News flash. We have rare-earth elements in U.S. soil. Get digging. (But these mines wouldn't be profitable for the private sector.) If the U.S. government can own a tank factory for the good of U.S. security, why can't it own a rare-earth element mine?
China invests in developing countries in exchange for deals to get raw materials.
Anyone who has been to Africa in the past 30 years will see Chinese-built soccer stadiums, Chinese-built roads, bridges and hospitals staffed with Chinese doctors and nurses. China has plenty of cash to buy friends. This is the playing field, like it or not. Will America compete, or cede its influence by cutting funds to the State Department and the U.S. Agency for International Development?
China is engaging in industrial espionage to improve its weapon systems.
It has been more than a decade since Pentagon officials began sounding the alarm on Chinese IP theft. Industrial espionage has been around a long time and isn't going to go away. Fool me once opening an attachment containing a virus, shame on China. Fool me again, again and again over the course of a decade, shame on me.
Yes, China competes unfairly in a lot of areas, but are we waiting for a referee to run in and throw a yellow flag to make it stop?
The good news is that the report does have several recommendations to stem the bleeding.
Deputy Secretary of Defense Patrick Shanahan said as far as a lack of fanfare, it should be known that some recommendations are already being implemented. "Quite often studies end up being books that get put on a desk and are reference materials," he told reporters recently. That is not the case here, he insisted.
Many of the action items surround what he called "China Inc." and are listed in the classified version of the report. There are other ongoing initiatives on cybersecurity that are separate from the new study. "The partnership with the defense industrial base has been significant," he noted.
Hopefully, the words in the report will translate to action despite it receiving little media attention. And as for China, it has made its intentions known. How will the United States respond?
Topics: Defense Department, Defense Innovation, Defense Contracting