Air Force Reaping Benefits of Acquisition Reform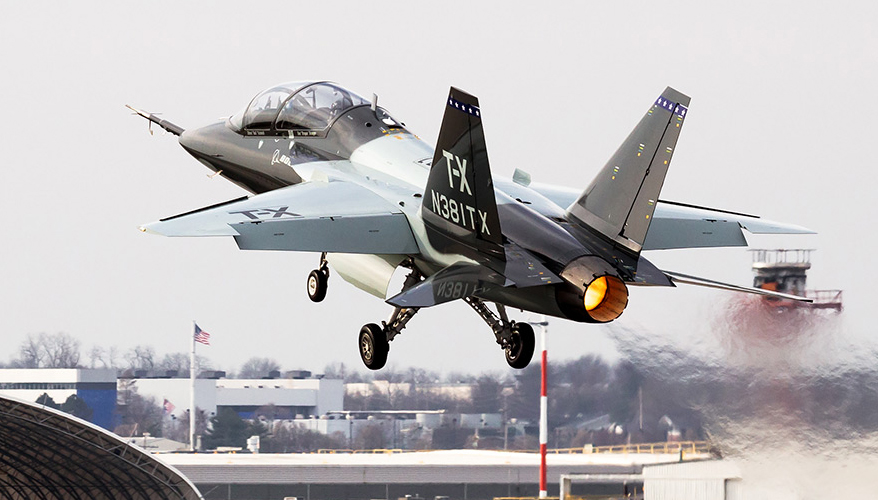 Photo: BOEING
Streamlined acquisition authorities granted by Congress have already saved the Air Force billions of dollars and shaved years off of program timelines, a senior official said Nov. 14.
To speed up the on-boarding of new military technology and cut through bureaucratic red tape, lawmakers in recent years have passed legislation to help the Pentagon buy capabilities more efficiently. The Air Force is taking advantage of these acquisition reforms — such as those from Section 804 of the fiscal year 2016 National Defense Authorization Act — in some of its major programs.
"With recent authorities that Congress gave us … we have been able to save a substantial sum of money," Air Force Vice Chief of Staff Gen. Stephen "Seve" Wilson said during remarks at an Air Force Association event in Arlington, Virginia. That includes $13 billion for the new T-X jet trainer, UH-1N Huey helicopter replacement and GPS III satellite programs, he said.
Utilizing these new powers, acquisition officials will be able to shorten the timelines for the three projects by a total of 62 years, Wilson said. Warfighters will get new space systems, aircraft and other capabilities "a whole lot faster," he noted.
Assistant Secretary of the Air Force for Acquisition, Technology and Logistics Will Roper wants the service to achieve "100 years in program savings" by using the new authorities, Wilson said.
"We are focused on how do we bring capability to the warfighter faster and smarter," he added.
Meanwhile, as the Air Force pursues equipment modernization, service officials are putting together a new report on electronic warfare for senior leaders.
"We are going to brief it to all the four-stars in January," Wilson said.
Wilson stressed the importance of the U.S. military dominating the electromagnetic spectrum.
If the United States fails to "dominate the spectrum, then you quickly resort to a World War II Army, or Navy, or Marine Corps or Air Force," he said. "So, we have a lot of focus inside the department on how we do just that."
Topics: Acquisition Programs, Acquisition, Air Force News