Army Pushes for Increased Collaboration with Industry, Academia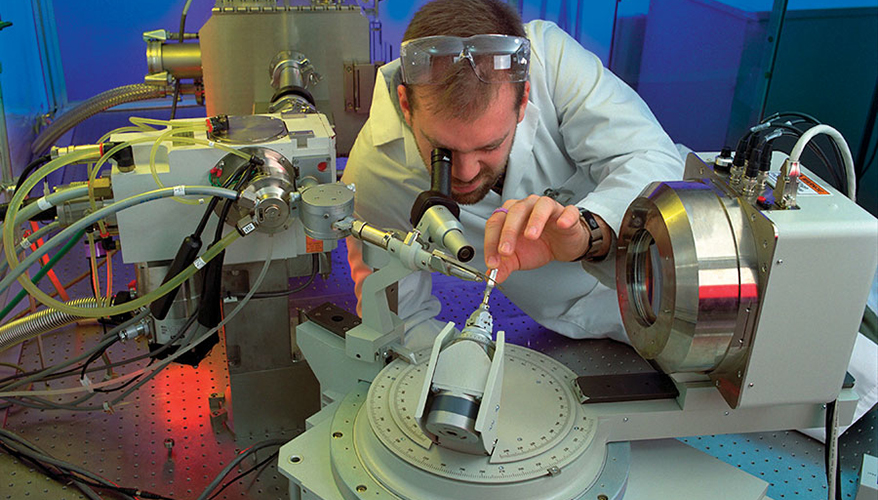 Photo: Army
The Army is stressing the importance of partnerships with industry and academia as it seeks to develop cutting-edge technologies and fulfill the service's top modernization goals, said the leader of the command Oct. 8.
"Collaboration is extremely important," said Maj. Gen. Cedric T. Wins, commander of the Army Research, Development and Engineering Command, during remarks at the Association of the United States Army's annual conference in Washington, D.C. "We have to figure out ways to work with industry partners to … [discuss] the military problems that you all can help us with, and [so we can] give you our understanding of where we think the technology can take us."
There are a number of mechanisms RDECOM is utilizing to better work with industry, he said. These include a variety of cooperative research-and-development, data exchange and partnership agreements.
Wins noted that there are some technology areas where the Army doesn't lead in and needs to leverage commercial technology. One example is network connectivity, he said.
"We know that industry — both large and small — are already out there doing very, very innovative and cutting-edge stuff," he said. "We want to be able to partner with you."
One large effort the command is undertaking is the standing up of a number of "open campuses" across the country where Army Research Lab scientists can work with academia and industry, he said.
"Those open campuses are designed to bring … a stronger connection between the practitioners of the various different science and technology efforts [together] with our labs so that we can … work on problems," he said.
There is a total of five campuses across the country, with four of them spread out by regions — including central, northeast, south and west — and one at the Army Research Lab's headquarters in Adelphi, Maryland.
Each of the campuses — which are based at universities — focus on particular areas of interest, Wins noted. For instance, the southern campus is based at the University of Texas at Austin, which is near where the Army's Futures Command is being stood up. There, researchers work on robotics, artificial intelligence, energetics and propulsion technologies, Wins said.
"The industry partners and the academia partners are top notch, first class in terms of their skills [and] the work that they are doing," he said. "It affords us an opportunity to partner with them so that we can leverage those talents."
ARL stood up two campuses this year but plans to wait to stand up more as it assesses their success over time, he said.
The open campus in the central region is based in Chicago, Illinois. It focuses on high-performance computing, impact physics, quantum science and more. The northeast office is based in Boston and focuses on materials and manufacturing sciences, and cyber and secured communications at the tactical edge. Open campus west is based in Playa Vista, California, and its technical focus areas include intelligent systems, embedded processing and cybersecurity.
Philip Perconti, director of the Army Research Lab, told National Defense, said that while the campuses are based at universities, the lab is targeting more than just academia.
"It's an ecosystem — so it's small business, it's academics, it's nontraditional partners, it's defense research laboratories," he said. "The intent is to bring everybody together who are interested in foundational research, new ideas, discovery kind of early work to support Army problems."
Through the initiative, the service has had the opportunity to engage with organizations that had in the past seldom worked with the military.
"It has just opened up this huge exposure to people that are in innovation sectors that we know we need to be in but … haven't had a lot of research" in, he said. That includes areas like information processing, signals processing and artificial intelligence.
"We want to go where people are really going the work," he said. That means being open to having a presence outside of just Washington, D.C., he added.
Topics: Army News, Research and Development, Land Forces, Defense Innovation