Army Aiming to Prevent Soldiers from Being Outgunned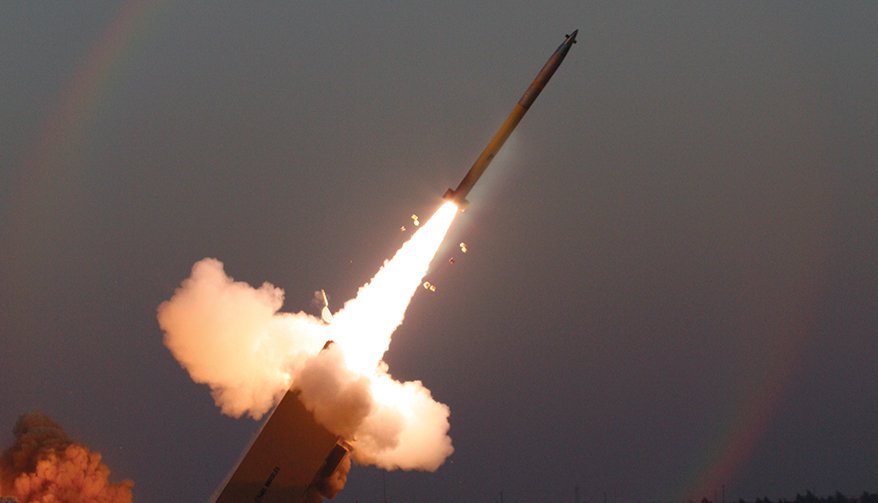 Guided multiple launch rocket system
Photo: Army
This is part 6 of a 6-part series covering the Army's modernization priorities leading up to the Association of the United States Army's annual meeting in Washington, D.C., Oct. 8-10. Today's priority: Long-Range Precision Fires.
Long-range precision fires is the No. 1 modernization priority for the Army as the service prepares for a potential conflict against peer competitors like China and Russia.
Moscow is reportedly developing a new artillery system that has more than twice the range of U.S. howitzers, while Beijing is testing hypersonic missiles that can travel at speeds of Mach 5 or faster.
After 17 years of war against low-tech insurgents, the U.S. Army plans to extend the range, velocity and lethality of its indirect fires capabilities to ensure primacy over advanced adversaries.
"We often talk about being outranged and outgunned. That will not happen in the future," Vice Chief of Staff Gen. James McConville said at the National Defense Industrial Association's Army Science and Technology Conference.
"We're going to develop long-range precision fires that are going to give us that overmatch, that's going to give us the capability that's going to hold our adversaries at bay in a way that we have never seen before," he added.
Over the next five to 10 years, the service is hoping to field a variety of new systems.
"We will start at the tactical level … [with capabilities] significantly increased from what we have" today, McConville said during a meeting with a small group of reporters at the Pentagon.
Work is already underway for the extended range cannon artillery program, or ERCA, which is intended to increase the reach and punching power of 155mm artillery systems such as the Paladin.
The project is focused on a package of new capabilities aimed at enhancing the current fleet of self-propelled howitzers with a longer gun tube, an improved propellant, and a more lethal and aerodynamic projectile, Col. John Rafferty, the head of the long-range precision fires cross-functional team, explained in an interview with National Defense.
The technology is expected to more than double the range of existing systems, from about 30 kilometers to 70 kilometers, he said. But the goal is to extend it even more when the technology is ready.
"We can certainly shoot a lot farther than that," Rafferty said. But the equipment must have sufficient accuracy and lethality, he noted.
"You don't want to shoot a hand grenade 100 kilometers," he said. "You want to make sure that if you're going to go that far that you're delivering something that has the [desired] effects against the target sets."
The service is scheduled to begin fielding an ERCA capability by 2023.
The S&T community is also working to improve the range and accuracy of the guided multiple launch rocket system, or GMLRS, which was developed by Lockheed Martin and first entered production in 2003. There are currently more than 60 foreign rocket systems that either meet or exceed the maximum range of GMLRS, according to the Army.
In March, the Army Aviation and Missile Research, Development and Engineering Center conducted a successful test flight of an advanced tail-controlled GMLRS at White Sands Missile Range, New Mexico. It included an insensitive munition compliant composite motor case with an integrated wire tunnel, electro-mechanical actuators with folding fins, aerodynamic efficient ogive and tail fins, and novel flight software, according to an Army news release.
The munition reached a distance of approximately 113 kilometers, and landed within two meters of the target, according to the release. The goal is for the system to achieve a range of about 139 kilometers, nearly double the legacy system's capability.
The Army is pursuing other weapons under its "deep fires" portfolio that would travel even farther because the service expects to be fighting in anti-access/area denial environments.
"As you start looking at that standoff [capability] within A2/AD and you look at where the Army plays from a surface fires context, … our effectiveness at range starts to diminish," Michael George, senior associate for advanced weapons technologies at the Army Armament Research, Development and Engineering Center, said at the conference. He is also a member of the long-range precision fires cross-functional team.
The service has awarded contracts to Lockheed and Raytheon for a precision strike missile, or PrSM. Prototypes are slated to be tested in 2019. The weapons are expected to be a follow-on to the legacy Army tactical missile system, or ATACMS, and have much greater range, increased rate of fire, reduced logistics and lower cost, according to AMRDEC.
"The ATACMS has basically been taken as far as it can go, … not just in terms of range but in terms of lethality, in terms of any navigation spirals and any additional sort of modernization for it," Rafferty said.
The precision strike missile system is expected to be able to hit stationary targets up to 499 kilometers away — about 200 kilometers farther than the legacy ATACMS' range — and hold two missiles per launch container, which would allow the Army to field twice as many weapons on its existing launch vehicles.
The service plans to add more capability to it over time such as new technology to defeat sophisticated air defense systems, the ability to hit moving land and maritime targets, and loitering payloads and submunitions.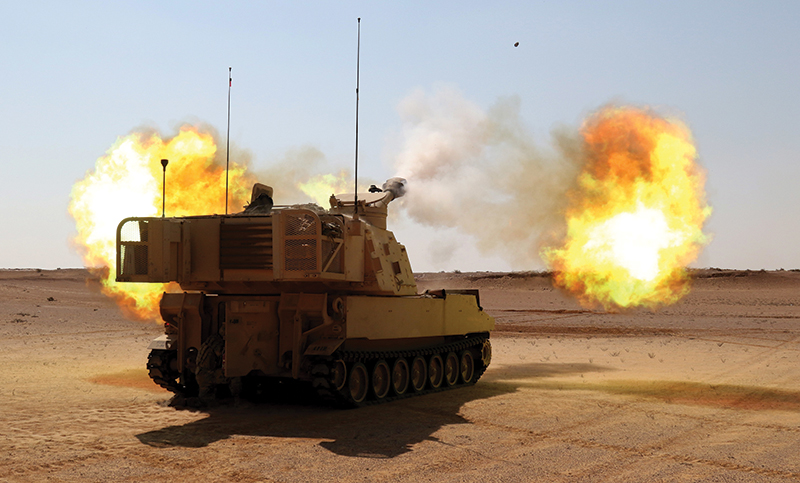 M109 Paladin (Army)

The Army hopes to field the system in 2022 through an urgent materiel release, Rafferty said.
"Our [industry] competitors will have the opportunity to shoot a number of missiles before we go to downselect," he said. "We stretch out this [technology maturation risk reduction] phase a little bit and we end up much closer to the final design, which enables us to go to the urgent materiel release and then hopefully to full-rate production shortly thereafter."
The Army is pushing to accelerate the program. The original target date for fielding the precision strike missile wasn't until 2027.
"We've asked for some additional money … that will help with that acceleration," Rafferty said. "It costs money to go faster."
It would be problematic for the program schedule if lawmakers don't appropriate the extra funding in fiscal year 2019, he noted. As of press time, Congress has yet to pass a final defense appropriations bill for 2019. "We got our fingers crossed," Rafferty said.
For strategic fires capabilities that could have ranges greater than 500 kilometers, the Army has its eye on hypersonics. In addition to being able to reach speeds greater than Mach 5, these types of weapons can be highly maneuverable and pose a major challenge to existing air-and-missile defense systems.
"Long-range precision fires at the strategic level is the capability we need to ensure overmatch in a future conflict," Secretary of the Army Mark Esper said during a recent meeting with reporters.
"The way we get to it is through hypersonics."
In June, the Army, Air Force and Navy signed a joint cooperation agreement for developing the technology. Esper said he meets regularly with his counterparts to discuss the services' efforts.
McConville said: "What we're finding is there are certain parts of hypersonics that certain services have the lead on. We've done some good work in hypersonics, the other services have too. And what we're really doing is coming together, collaborating … and then sharing that [knowledge]."
The technology is Undersecretary of Defense for Research and Engineering Mike Griffin's top priority. The Pentagon aims to begin fielding these types of weapons in the early 2020s. A precise timeline for deploying an Army ground-based system has yet to be determined, according to Rafferty.
Mary Miller, acting assistant secretary of defense for R&E, said there will be a number of prototyping efforts in the coming years.
"We have some challenges with that," she said at the S&T conference. "We need to make sure that we aren't just investing in a missile or a launcher but that we have and field a kill chain … to make it a true capability." That includes sensors for detecting and tracking targets, she noted.
Esper said he is pushing technologists to go as fast as they can in the race with peer competitors. "We've got to get there first."
Another strategic fires capability that the Army is pursuing to complement hypersonics is a strategic long-range cannon.
A hypersonic missile is "an exquisite munition that's very expensive but highly capable and devastating on impact with the kinetic energy it delivers," Rafferty noted. "You couldn't design a better weapon for a piece of hardened strategic infrastructure" like a command-and-control facility, he added.
However, in some situations the service will need a less expensive weapon to go after softer targets such as radars or a multitude of targets that are spread out across a large area, he noted.
"That's where you really want some kind of a long-range cannon … [with] more affordable projectiles that can be delivered at a higher volume," Rafferty said. Such a weapon system might fire missiles with large rocket boosters to enable them to reach very high speeds and distances, he explained.
Army engineers are working to develop a system and conduct a technology demonstration in a few years, he said.
The service needs a wide variety of technologies to achieve its long-range fires modernization goals, George noted.
"It's not one silver bullet or precision seeker that's going to get you that end game," he said. "It's not one long-range shooter. … We're buying system level technologies that can all be integrated together."
He added: "There are new capability enablers that our industry partners can bring to the table, whether they be the larger primes or the smaller consortium members. We are looking for a lot of good ideas and good partnerships to help bring some of these technologies forward."
The Army is pursuing new chemical formulations, grain structures and geometries for advanced propellants, warheads and energetics. "If you could bring that [greater] energy density back into that same volume you can get more range, more lethality," George explained.
Other capabilities of interest include: advanced airframes; communications, navigation and control systems to enable precision guidance updates and rounds communicating with each other in-flight; and enhanced rocket motors, ramjets and scramjets.
"As we start looking at these balanced solutions and integration of these technologies this really comes down to what technology we can introduce at what time, making sure that we don't go all-in on just the next-generation shooter if we don't have the propellant or the rocket motor or the projectile to go with it," George said.
"We need the entire [S&T] community's help," he added.
Part 1: New Soldier Lethality Technologies on the Way
Part 2: Army Working to Fill Air-and-Missile Defense Gaps
Part 3: Big Challenges Face Army in Quest to Revamp Network
Part 4: Joint Multi-Role Rotorcraft Program Moving Forward
Part 5: Next-Gen Combat Vehicle to Require Emerging Tech
Topics: Army News, Strategic Weapons, Strike Land Attack Air Defense, Land Forces