Navy's F-35 Helmet Problem Fixed With TV Technology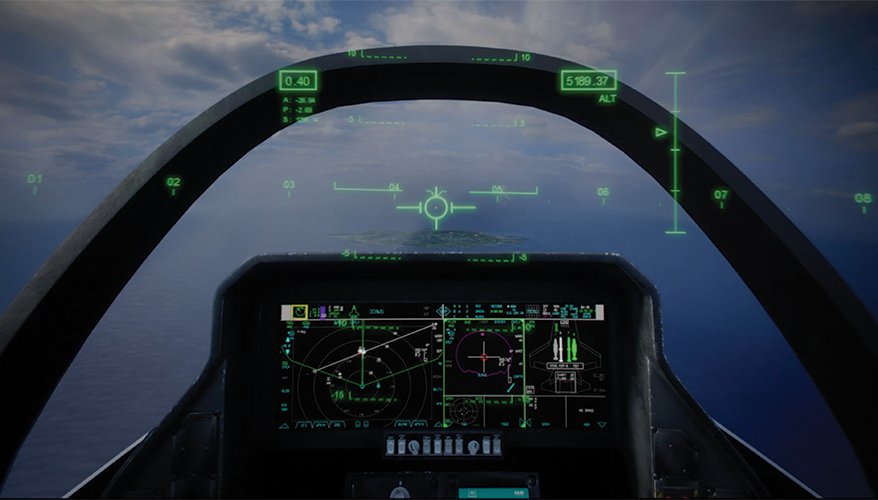 Image: K2 Communications Inc.
A burst of green light in F-35 helmets that was plaguing Navy pilots landing their aircraft at night has been solved using a component found in many consumer televisions.
The so-called "green glow issue" occurred when Navy pilots at sea were landing on aircraft carriers in blackout conditions, said Joe F. Ray, marketing manager for airborne government systems at Rockwell Collins.
"When there was a sudden light source, the display couldn't react appropriately and you would get this green glow flash," he said. "Not the safest thing for a pilot landing on a moving runway."
The helmets use LCD (liquid crystal display) technology, which uses backlight to create images. The displays are not 100 percent opaque, so it can't block out all the light. That resulted in a green glow bleeding from the edges, said Josh Rivera, a systems engineer at Rockwell Collins.
Rockwell Collins and its partner in the F-35 helmet program Elbit Systems of America, had already focused on organic LED (light emitting diode), a relatively new technology found in televisions. It did not exist when the helmets were first being designed at the outset of the F-35 program.
The main feature of organic LED is that a series of pixels light up when it receives an electric current. Light only comes on when it is needed. "You are only getting the visual information and the visual cues that are required in the display," Ray said.
As a new technology, it won't be obsolete for quite some time. It's also lighter and uses less power, he said. As a bonus, it allows the icons in the heads-up display to have more color. Current models are the typical monochromatic green.
"So it's a really good technology that seemed like a no-brainer for everyone," Ray said. "It was just a matter of working it through the wickets with the" joint program office and prime contractor Lockheed Martin, he said.
Initial operating capability for the upgrade is expected in February 2019, when newly issued helmets will all come with the fix. The Navy will also begin to bring in old helmets for the upgrades.
As for Air Force and Marine Corps pilots, the green glow problem has not been as big an issue because they don't fly in the same blackout conditions. However, when their helmets come in for repairs, they will receive the upgrades, Ray said.
Topics: Air Power