Big Challenges Face Army in Quest to Revamp Network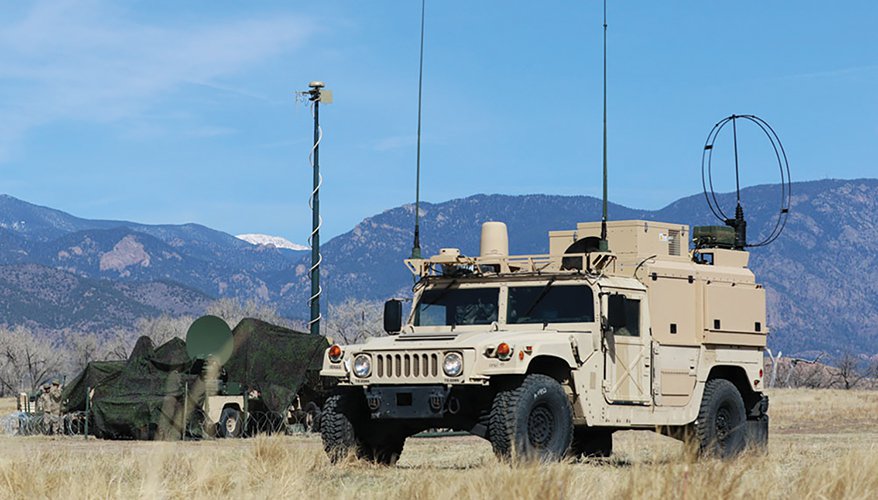 Command post platform (improved) prototype
Photo: CERDEC
This is part 3 of a 6-part series covering the Army's modernization priorities leading up to the Association of the United States Army's annual meeting in Washington, D.C., Oct. 8-10. Today's priority: The Network.
Of the Army's top six modernization priorities, "the network" ranks number four, but it is perhaps number one in terms of its complexities and challenges, senior service leaders have said.
Seth Spoenlein, deputy director of the space and terrestrial communications directorate at the Communications-Electronics Research, Development and Engineering Center, said the Army sometimes has a hard time explaining to industry what it needs because its network and the problems it faces are so complex.
It touches on every other of the six priorities: long-range fires, combat vehicles, vertical lift, air-and-missile defense and soldier lethality. None of these can function on the battlefield without communication links, he said at the National Defense Industrial Association's Army Science and Technology Conference.
"If you want that gun to go farther, first I have to find and fix the target. I need sensors to do that. I need to send that information back. I need to process that through mission command. I need to make a decision. Hit that button and let it launch and track it to make any inflight adjustments," he said.
And how the network is used changes depending on the platform. A helicopter pilot has challenges that differ from soldiers on the ground or the driver of a fighting vehicle, he noted.
The problem has been particularly acute over the past few years as the Army realized that its communications nodes could be particularly vulnerable in battle zones. Peer and near-peer competitors may be able to quickly find, fix and destroy command posts that communicate with higher headquarters as well as small units in the field. The network may also be susceptible to jamming or cyber attacks.
This realization led in 2017 to the Army halting future iterations of the Warfighter Information Network-Tactical system, the service's expeditionary communications backbone. Senior leaders said it was too vulnerable to attack and too complex for soldiers to use. The service is now revamping its battlefield network plans.
It is still early in the process, Spoenlein said. "We haven't even taken the first step — maybe step .05 — of walking us in the direction of getting the requirements, acquisition, the [science and technology] communities together to focus on the problem," he said.
Mary Miller, performing the duties of assistant secretary of defense for research and engineering, said, "We need to have reliable comms. We need to have redundant comms." And the Army "can't just wholesale replace the legacy infrastructure," she added.
Adversaries can disrupt networks, she said. If they degrade or destroy communication nodes, the network should have self awareness and be self healing, she added.
"This is work that is early days, but it is work that absolutely needs to be done because our current capabilities are not suitably protected," she said.
Spoenlein added: "You may have the greatest sensor in the world but if you can't move that data, what value is it?"
However, CERDEC officials at a media day at Aberdeen Proving Ground, Maryland, earlier in the summer, said they were in some ways ahead of the curve. They anticipated many of the network challenges long before the top six modernization priorities came to light, and had begun work on some of the problems: particularly the vulnerability of stationary command posts, said Beth Ferry, power division chief at the command. "We were already tracking that and already on it," she added.
CERDEC is at the end of a three-year effort called the "Expeditionary Mission Command Science and Technology Objective," which is working on improving mobile command posts, the tactical computing environment and the energy sources needed to fuel them.
The suite of technologies growing out of the program have so far undergone operational tests on four continents and in 12 exercises, and there are plans for more, said J. Tyler Barton, the manager of the project.
"Our command posts were too large and needed too much equipment and fuel. Mission command software was too onerous and complex in degraded network conditions and too hard [to use] for commanders and staff," Barton said.
CERDEC set out to make command posts that were quicker to set up and tear down, and easier for soldiers to sustain with a small footprint with mission command software that "allowed uninterrupted situational awareness wherever the commander and staff were," Barton said.
Ferry said it also needed power management systems that make fuel use more efficient and were easier to maintain, because without energy the command posts could not function.
The necessity of making command posts more mobile became urgent after the Army saw how Russian forces in 2014 were able to quickly find, fix and destroy Ukrainian outposts. U.S. forces were accustomed to stationary command posts in Afghanistan and Iraq, where adversaries did not have the ability to completely destroy them. Command posts can be spotted visually or pinpointed through electromagnetic signals. The Army must find a way to mask these signals, senior leaders have said.
As for the command post, CERDEC has two approaches: a building that can be set up or disassembled within 30 minutes, and vehicles that carry much of the necessary command post equipment and can take off in a moment's notice.
The expeditionary command post requires only 12 soldiers to set up. The clock starts when the pallets are dropped by a helicopter or unloaded from a truck, said Jim Bell, a CERDEC operations subject matter expert. "It stops when the senior officer in charge says, 'We're operational.'"
Four soldiers put together the floor, roof and sides while the rest of the team unpacks transit cases with gear inside. Previously, it took 30 minutes just to put up the canvas tent, Bell said.
"A lot of the infrastructure to support the IT is integrated into the structure itself," he said. For example, tables have all the necessary wiring inside. The walls can be used as display screens. Once a soldier sits down with a computer he or she has only 60 seconds of work to do before becoming operational, he added.
Like all the new technologies in the Expeditionary Mission Command project, troops taking part in exercises have used the command post and then evaluated it.
"I have personally observed several units go through the set-up and tear-down process[es] in 30 minutes," Bell said. Early feedback from those using the command post asked for an additional door and a more powerful A/C unit. The contractor made adjustments and delivered both, he said.
The command post will go through one more round of operational tests and improvements before being turned over to Army Forces Command in the summer of 2019, Bell said.
The network can also be more survivable if it can move as fast as a tactical wheeled vehicle. The light-mobile command post fits into a Humvee. Soldiers can pull over anywhere and set up operations. An awning that provides some protection from the elements pulls out of the back of the truck as well as a table for setting up laptops.
"If you have all the time in the world you can unpack it and put it in a tent, but the idea is that everything is on this vehicle and it can roll out in a moment's notice, and be set up quickly," said Brad McNeilly-Anta, command post consultant. In addition, it generates onboard power, has an improved cooling system and the servers are all solid state so it can function on the move, he added.
It is intended to support airborne and air assault forces during the initial stages of an operation.
A great deal of work went into shrinking and ruggedizing servers, he noted.
"If you have to have these servers with you, how do you best transport them, update them, maintain them and not add a burden to the stuff you have to drag around?" McNeilly-Anta asked.
Barton said the command posts — along with the tactical computing and energy efficiency hardware and software technologies that are part of the program — are informing requirements and reducing technological risk for program managers. CERDEC has six transition agreements with different Army programs which will look into integrating the technologies into their weapon systems, he added.
Future work will focus on reducing command post electronic signatures, he said.
Part 1: New Soldier Lethality Technologies on the Way
Part 2: Army Working to Fill Air-and-Missile Defense Gaps
Part 4: Joint Multi-Role Rotorcraft Program Moving Forward
Part 5: Next-Gen Combat Vehicle to Require Emerging Tech
Topics: Army News, Land Forces, Defense Department