Directed Energy Weapons: Can the Pentagon and Industry Deliver?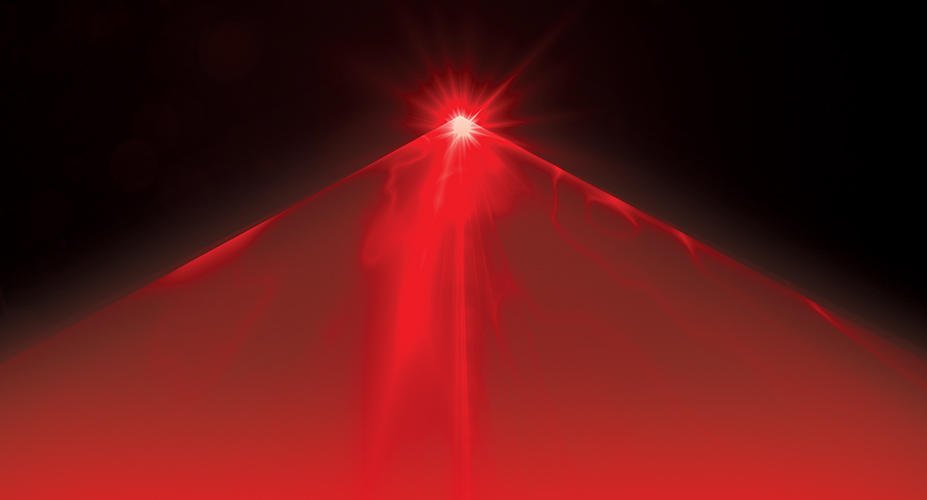 Image: iStock
The Defense Department is looking to industry to help make lasers and other directed energy weapons a major part of the warfighter's toolkit. But a number of hurdles remain before the systems can be fully fielded.
Officials envision a wide range of military applications for the technology, from missile defense to electronic warfare to blowing up vehicles and aircraft.
Conceptually "it's hard to think of a mission that they couldn't be applied to," said Andrew Hunter, director of the defense-industrial initiatives group at the Center for Strategic and International Studies.
Undersecretary of Defense for Research and Engineering Mike Griffin is leading the charge for directed energy at the Pentagon. It is his No. 2 priority behind hypersonics, according to officials.
"I would urge us to keep a lot of arrows in our quiver as we go forward figuring out how we're going to translate directed energy technologies into warfighting systems," Griffin said at a directed energy summit earlier this year. "We are going to put our money where our mouth is."
As head of R&E, Griffin oversees funding for the Missile Defense Agency, the Defense Advanced Research Projects Agency, the Strategic Capabilities Office and other research-and development initiatives.
"He certainly has the ability to leverage his position and his oversight of that activity to get them to look and spend more on laser-type technologies," Hunter said. "He's got substantial ability to impact this technology area if it truly is a priority."
Griffin noted that he isn't just interested in "big lasers," but also other "flavors" of lasers, high-power microwaves and neutral particle beam weapons.
In recent earnings calls, industry leaders have cited such technology as a potential business growth area.
"There's a lot of excitement and I hear a lot of interest and a lot of expectation on the part of folks in the industry that directed energy weapons and directed energy-based systems are going to be flying on aircraft, participating in war­fighting missions in the next 10 years," Hunter said.
Still, a number of technical challenges remain, Acting Assistant Secretary of Defense for Research and Engineering Mary Miller noted at the National Defense Industrial Association's Army Science and Technology Conference.
A major hurdle for directed energy weapons development is getting them to sufficient power levels where they would be effective in combat.
The Defense Department is working toward developing a 100-kilowatt laser system. But some missions will require weapons that are an order of magnitude more potent, capable of generating a megawatt or more of power, Miller noted.
"We want more power — we need to figure out how to do it," she said.
The office of the secretary of defense plans to resource a new laser scaling initiative to look at technologies that would increase the power of weapons that could be utilized by all of the services, Miller said.
A related challenge is SWAP — size, weight and power. Directed energy capabilities need to be powerful enough to perform their missions but also compact enough to fit onto military platforms. Thermal management for laser systems is another problem that must be tackled, and the test infrastructure needs to be beefed up, she noted.
"These are things that are technical in nature that we are resolving before we commit to a program of record," Miller said.
The Pentagon has invested in directed energy systems for a number of years. One prominent example was the airborne laser, which was designed to be deployed from a Boeing 747 aircraft and shoot down missiles launched from North Korea. The program was canceled in 2011 after then-Secretary of Defense Robert Gates questioned the cost and operational effectiveness of a chemical laser deployed onboard a large, slow-moving jetliner that might not be survivable.
But subsequent advances in solid-state lasers and other technologies have led to renewed optimism about directed energy as a cost-effective warfighting tool that could be deployed on smaller platforms.
The Pentagon's research and engineering community is gung-ho on prototyping and experimenting with new systems to work out the kinks, reduce technical risk and get troops' feedback before acquisition and sustainment offices start paying for the technology.
"That is how A&S can be very efficient and quick to field capability because we [will] have taken out the majority of the risk," she said. The utility of the weapons must also be demonstrated "before you then put the big bucks in to go to a program of record," she added.
Hunter cautioned that the Pentagon can't count on rapid acquisition strategies when it comes to directed energy weapons.


Left: High-energy laser technology demonstrator (Army) Right: Airborne laser (Air Force)
"My concern is with the current mania for fast," he said. "The idea that we can just suddenly get lots more technology development and maturity of technology happening without extra money I think is a fantasy.
"If the technology is mature, I think we can incorporate it into systems … in a more streamlined fashion by working on our processes," he added. "But I'm a little worried that people are starting to think that there's just a process answer to the fact that we haven't put enough money into research and development."
The Pentagon can tap into some of the technology available in the commercial sector. But some of the items the U.S. military will need can't be purchased off the shelf, analysts noted.
"When you think about, for example, large diameter high-power optics, there's not much of a commercial demand for some of those things," said David Stoudt, senior executive adviser on directed energy at Booz Allen Hamilton, who previously served as a directed energy engineer and executive in the Navy.
Systems with size, weight and power parameters and other characteristics that would enable them to be integrated onto a military platform, for example, may not be available on the civilian market, he noted.
Hunter said: "When you're talking about weapons-grade laser capabilities, the DoD's going to have to invest for that to come to fruition."
Defense Department spending on directed energy has increased significantly over the past two years, Stoudt noted, more than doubling between fiscal years 2017 and 2019, to a total of $1.1 billion.
That demonstrates a growing interest in the technology.
However, the Pentagon isn't purchasing large numbers of systems, he said.
"The dollars are going up [but] the quantity buys haven't started happening yet," Stoudt said. "It's those quantity buys that are really going to cause a shift in the directed energy industrial base in terms of spinning up major [primes] and second-tier and third-tier suppliers."
The industrial base is "fairly thin-lined" right now, he said, with a limited number of suppliers. Additionally, the Pentagon is competing with private companies in the market, he noted.
"A lot of the second/third-tier suppliers have a significant commercial business base for a lot of the technology, and that sort of sets up a bit of a competition between the Department of Defense and those commercial interests," he said. "That's just something we have to deal with at this point until … there's a more steady and significant demand signal that would cause those vendors to actually dedicate more resources to the DoD."
As it pursues cutting-edge technologies and military modernization, the Pentagon is making a push to bring nontraditional partners into the fold. The Defense Innovation Unit, which has offices in tech hubs such as Silicon Valley, Boston and Austin, Texas, is a prominent example.
Hunter said there could be a role for such vendors as the U.S. military pursues directed energy, but the large defense companies will still need to be involved.
"Startup firms, guys and girls working out of their garages can certainly do work on lasers and on sort of basic technology issues," Hunter said.
However, "when you start to look at a laser that would actually go on an aircraft … it's going to take some pretty substantial resources" to put the systems through validation, verification and production, he added. "The closer you get to deploying the technology on a warfighting system, the more likely it is that … you're going to have to have the involvement of the primes."
Stoudt said Defense Department leaders have taken an important first step in signaling a long-term interest in directed energy by touting its importance for future warfighting. But it's going to take time to make their vision a reality, he noted.
Companies won't be fully sold on the Pentagon's commitment until they see more programs of record, he said.
"Right now there's just concern, perhaps, on the part of industry that the demand will remain sporadic, and therefore there's a hesitancy for them to invest significantly on the infrastructure required to meet a higher level, steady-state demand for components and systems," Stoudt said.
The talent pool also needs to be expanded, he noted.
"For example, a lot of the high-powered tube technology that's associated with high-power microwaves tends to be somewhat of a black art where a very small number of practitioners know how to do it," he said. "That's an aging workforce."
Dependence on foreign suppliers is also a concern.
A recent U.S. government study titled, "Assessing and Strengthening the Manufacturing and Defense Industrial Base and Supply Chain Resiliency of the United States," noted that imports of rare-Earth materials — which are critical elements of weapon systems such as lasers — have increased. The market is dominated by China, which the Pentagon considers a peer competitor.
Laser diode suppliers are also consolidating and moving offshore, it said.
Stoudt said the industrial base is not geared to produce these capabilities in a timely fashion. "When you start talking of hundreds of kilowatts of solid-state lasers that are driven by laser diodes, that starts to be a large number of laser diodes," he said. "That will tax our ability to produce those systems."
The combination of all these factors is driving schedule, price and delivery capacity in the wrong direction for the Pentagon, he said.
While the U.S. military hopes to field a variety of directed energy systems in the next five to 10 years, Stoudt believes that could be a tall order, given the state of the industrial base and supply chain shortcomings.
"It will be a challenge," he said. "If we get these fieldable prototypes out to the warfighters and they turn around and say, 'Yep, this is exactly what we want, now give me 10 or 20 of them,' I think senior leadership may not like the timeframes that are going to be required to meet that demand."
Topics: Emerging Technologies