Viewpoint: Promote the Rocket Industry While Protecting the Atmosphere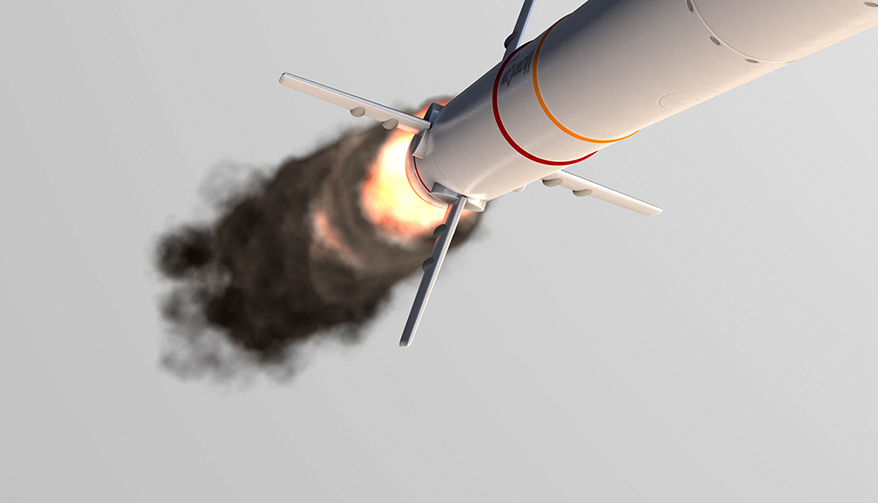 Image: iStock
America is at a cross roads when it comes to the rocket industry. We have big choices ahead, and most are good. But we need to be careful to choose wisely among them, especially as to rocket fuels.
U.S. rocket companies – especially the new ones building and launching from U.S. soil and clamoring to be part of future launch infrastructure are facing a variety of choices. How high to do they go? What to carry? For whom? And what fuels do they use to power ascent out of the "gravity well?"
More importantly, federal agencies and Congress are also facing these choices, not just growing young companies. One choice – perhaps a pivotal one – is how to manage growth of a vital new sector without regulating it to death. In short, what are key ways to plan ahead for growth?
Nowhere is that more obvious than in distinguishing rocket companies by the fuel they use and their impact on the environment — in particular on the stratosphere. New research is helping guide contracting and policy – or could – and that research is worth reviewing.
The Aerospace Corp.'s Center for Space Policy and Strategy in April published a report, "The Policy and Science of Rocket Emissions." The authors Martin Ross and James A Vedda wrote: "Rockets directly inject combustion products into the stratosphere," and some of these "emissions deplete the ozone and alter the radiative balance of the atmosphere," especially solid rocket fueled engines.
Of special concern too, are methane and kerosene. As the scientists discuss, these emissions "contribute to the complex interactions that determine global climate," and while presently minor, they may expand as the industry grows, that is, effects "could change if launch rates continue to increase."
To be clear, the big issue is not how many launches occur — as that is no more important than how many planes fly around the Earth each day. Of essential importance is the fuels that launches use and the residue they leave behind. Like the issue of space debris, which was not thought about in enough detail early on, this emission issue could get bigger fast – and become a serious concern. As the researchers note, "left alone, it could become a larger and far more intractable problem."
Since "rockets directly inject combustion products into the stratosphere—a particularly sensitive region that is home to the ozone layer"-- there is reason to think forward. "These emissions
deplete the ozone and alter the radiative balance of the atmosphere," according to researchers.
And the prime culprits are solid rocket engine fuel and other fuels with non-neutral impact. Methane, kerosene, and other current and future fuels have to be weighed carefully against their downside effects.
Needed then is both more research and vigilant contracting and guidance. Asking questions is always the best way to get answers, and that is true both in the areas of researching impacts on the stratosphere and minimizing those impacts by knowing what fuels a rocket company uses. Whether the company is big or small, young or experienced; solid rocket engine fuels – and other particularly noxious fuels – are concerning, and so worth asking about.
As researchers suggest, to both federal agencies, Congress and private companies, the industry's best course is to acquire greater knowledge and more precise data. That, and staying away from more noxious fuels maybe one way to plan ahead for the industry, policy, and contracting. In the end, or at least now, we do not know what we do not know. On the other hand, we know that all fuels are not equal, and those with potentially adverse impact on the stratosphere may be best avoided.
America is at a cross roads, pressing a young industry forward while finding ways to plan and fully protect the wider atmosphere. There is a way to do that – and it begins with picking the least offensive rocket fuels — that is, those most environmentally neutral or minimum-change-promoting fuels.
In addition, continuing to refine hard data into useful predictive models and constantly striving for the best fuels with the lowest negative impacts is the best way forward. Solids are particularly worrisome, but the best policy might be to favor fuels that prompt the least change. Just an idea – but one that deserves attention.
John Cody Mosbey is a retired Air Force colonel and current university instructor. He is a former executive director of the Center for Homeland Defense and Security of the Naval Postgraduate School. He is a researcher and writer on Russian geopolitics and holds graduate degrees from the University of Alabama in Birmingham and Trinity College, Dublin in addition to a graduate degree in National Security and Strategic Studies from the U.S. Naval War College.
Topics: Viewpoint, Air Power, Air Force News, Armaments