New Army Applications Lab to Serve as 'Concierge' for Startups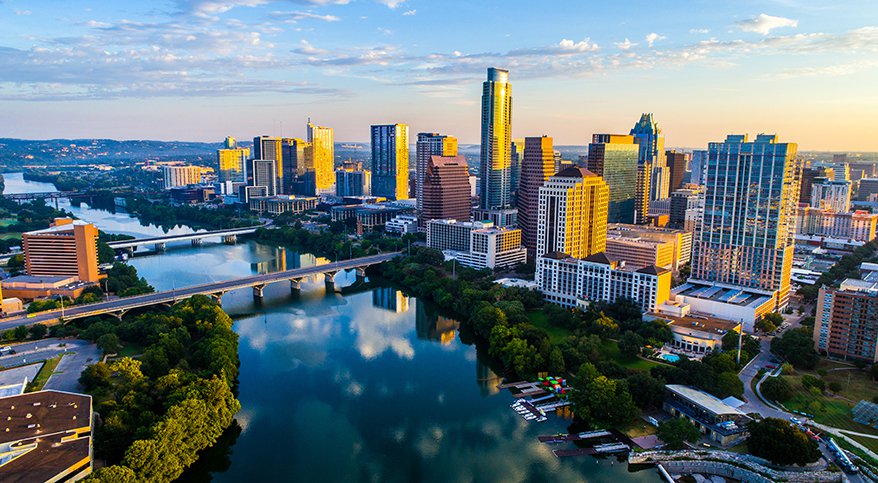 Austin, Texas
Photo: iStock
A new organization under Army Futures Command will seek to bridge the so-called "valley of death" where good technologies developed in laboratories fail to make it to useful products for warfighters.
Adam Jay Harrison, Futures Command's innovation officer, has also been tapped to lead the new organization's Army Applications Laboratory. It's just now being stood up and is about six months away from being robust enough to begin tackling its mission, he said Oct. 23 at a National Defense Industrial Association Science and Technology breakfast in Arlington, Virginia.
"The thinking [is] that we can cut through some of the decision-making hoops that may have been getting in the way of the Army driving successful programs of record," he said.
"We want to capitalize on and create programmatic pathways in order for us to really be able to derive maximum value from the opportunity" that new technology gives the Army, he said. One way to do that is to serve as a "concierge service" for companies inexperienced in dealing with Defense Department acquisition rules and regulations, he added.
Futures Command was stood up this past summer in Austin, Texas, and is focusing on developing the Army's top six modernization priorities: long-range precision fires; next-generation combat vehicle; future vertical lift; the network; air-and-missile defense; and soldier lethality. The command was placed in Austin because of its reputation as an "innovation hub."
Harrison previously served as director of the MD5 national security technology accelerator in the office of the secretary of defense. He established shortly after 9/11 one of the first rapid acquisition organizations, the Army's technical operations support activity. He also worked in the private sector, founding Mav6 LLC.
While Futures Command and the new laboratory will reach out — as other organizations such as the Defense Innovation Unit do — to places like Silicon Valley and Austin to tap into innovation there, Harrison said there is a "false narrative" that emerged from the Defense Department around 2015 that it can't create innovation on its own. "I vehemently believe that we don't really have the type of innovation problem inside the Army that people have been talking about," he said.
The Army Research Laboratory, for example, does a lot of innovative programs, he said. The problem is what it develops doesn't always make it into programs of record — the so-called "valley of death."
The service has robust "discovery-based" science and technology enterprises anchored by the Army Research Laboratory, he noted. "That means we have a facility. We have a footprint that allows us to go out and explore the science and technology and the art of the possible," he added.
As the Army reaches out to startups and nontraditional defense contractors, Harrison said traditional defense industrial base members need to be present and part of the conversations. They are needed to serve as mentors to these young companies and to add their own innovative ideas. Defense contractors have intellectual property concerns that need to be worked out so they can be a part of the discussions, he noted.
"Our mission is to be the Army's proponent for disruptive innovation and not the nice proponent for startups because startups are not the only source of the ideas," Harrison said.
The reasons why some startups and companies funded by venture capitalists don't want to work with the Defense Department are well known. They don't want to deal with the cumbersome Federal Acquisition Regulation and other red tape that slows down payments, he said. But for these new companies, the applications lab's role as a "concierge service" can help them navigate how to do business with the Army.
Harrison acknowledged some of the pitfalls that the Defense Innovation Unit and other such organizations have encountered. One is that a product can be so disruptive that it wasn't anticipated by a program of record as a requirement, so it is not integrated. A truly innovative upgrade to an existing or developmental program also has to factor in the added costs and new timeline.
The Army Applications Lab in these cases will serve as the "concierge" and an advocate "in the room" for these new technologies that are hitting a wall as they attempt to be integrated into programs of record, he said. It will also create a "rapid innovation fund" to get at the funding problem, he added.
The new lab will launch a series of pilot programs centered on news ways of doing business. Once it gets better established it will hold industry day-like events that center around solving a particularly hard problem. It is also about one to two months away from issuing its first broad agency announcement, he said.
Topics: Army News