ROBOTICS AND AUTONOMOUS SYSTEMS
Algorithmic Warfare: Army Researchers Chart AI Course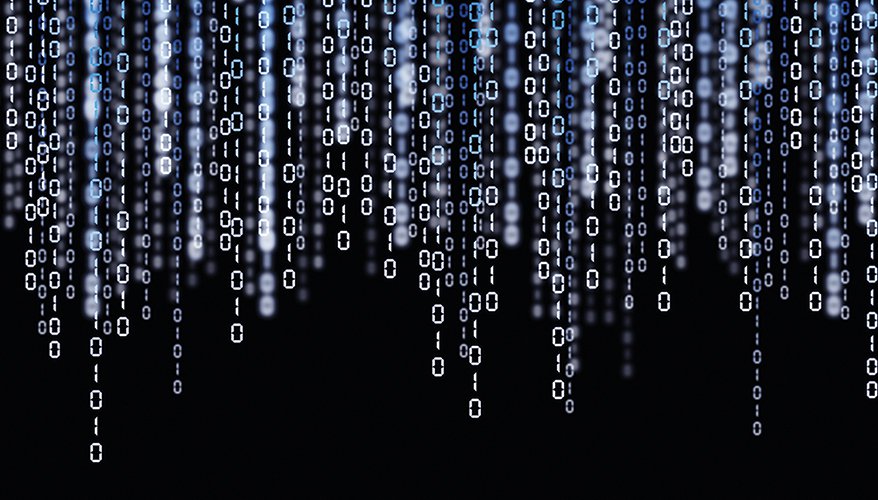 Illustration: Getty
The Army's Research, Development and Engineering Command is laying the groundwork for its artificial intelligence plans with a newly crafted strategy.
"It's safe to say that AI and machine learning is having a huge impact across all of our S&T," said Brian M. Sadler, a senior scientist for intelligent systems at the Army Research Laboratory. "We're in a very interesting time … with respect to AI and machine learning."
In July, the command released an artificial intelligence strategy that was formed over a 90-day period, he said during remarks at the National Defense Industrial Association's Army Science and Technology Conference in Washington, D.C.
The RDECOM strategy, which has not been made public, details where the command currently is regarding the development of AI capabilities, where it wants to go in the future, and defines taxonomy associated with the technology, Sadler later told National Defense during an interview.
While the Air Force and Navy have made a number of strides in artificial intelligence development, the Army is lagging behind, he noted.
"The Army in many ways has the hardest problem" out of all the services, he said. With "respect to robotics and autonomy, the Army [challenge] is so much harder because we're in this ground-based complex environment."
The Air Force and Navy may be further along in terms of putting autonomous vehicles in the air and sea domains, respectively, but that's not surprising given the cluttered environments Army systems have to deal with, he added.
Additionally, the service faces a number of challenges that commercial industry is unlikely to solve, he noted.
"To think that our problems are going to be solved by commercial industry, it's just simply a fallacy," Sadler said. "We go to places like Google and we say, 'Well, this is the problem that we're working on,' and they look at us and they go, 'That's really a hard problem.'"
Autonomy is a particularly difficult technology area to exploit because the Army lacks infrastructure and operational scenarios that are conducive to the use of autonomous robots, he said.
"We're not operating in the air or a homogenous medium," he said. "We want to operate in really tough, complex environments where we haven't been before and … we don't have access to" networks.
That lack of access to networks and, ergo, data makes it difficult to operate in a rapid, effective and distributed fashion, he said. "We want to go fast," he added. "We're really good at kind of slow AI right now, [but] we're not really good at fast AI."
"That lack of access to networks and, ergo, data makes it difficult to operate in a rapid, effective and distributed fashion..."
And with advanced adversaries potentially conducting electronic warfare and jamming signals, that makes the problem even tougher, he noted.
However, the service wants to use artificial intelligence as a way to get around that network issue, Sadler said.
"We're looking at AI to help us manage the network because we really don't know how to do it very well, truth be told," he said. "There's this interesting synergy between autonomy and networking, and the blending of the … two should be very powerful and have big payoff."
The service is also looking at applying AI to a number of other technology areas including munitions, aerial reconnaissance collectors, intelligence analysis, cyber defense and chemical and biological pathogen detectors, Sadler noted in his presentation slides.
In the near term, the Army is working largely on machine learning techniques, he said. Those tend to be dominated by neural networks — which are inspired by the way a biological nervous system works — but the service is also examining other capabilities such as Bayesian networks, formal logic, genetic algorithms and reinforcement learning, he added.
"All of those have been under study heavily for decades, and they're all tools in the tool box that are being applied," he said. "Sometimes multiple tools are applied within the same problem area."
Artificial intelligence is having an impact on the Army Research Laboratory's entire portfolio, Sadler said. "We have things in the near term that are on track and we have a lot of thought processes about how these things are going to be carried over into development projects," he said.
However, more work still needs to be done and efforts are being accelerated at RDECOM, he added.
Developments are needed in the area of physical reasoning, Sadler said. Right now, for example, state-of-the-art robots that can manipulate objects have limited mobility.
"We're very successful at manufacturing … [a robot that has] an arm that's in a fixed position and has a fixed viewpoint," he said. "It has a certain expectation about whatever's in front of it. It can localize what it needs to do within the stuff in front of it and carry out its task. That's completely different than [if] I want the robot to roll down the street, roll up to a door, figure out how open to the door and … it's got to move a trash can out of the way."
Physical reasoning for AI is still in its infancy, he added.
In general, there is much more investment in adversarial AI systems, which RDECOM is very active in, Sadler said. That type of technique focuses on trying to fool an adversary's classifier and make it think an object is something it isn't, he said.
"We have a lot of academic partners in that right now," he added.
Sadler noted that as the Army stands up its new Futures Command in Austin, Texas, the RDECOM artificial intelligence strategy may prove particularly useful.
Topics: Robotics and Autonomous Systems, Robotics