New App Could Help Detect Head Trauma in Wounded Warriors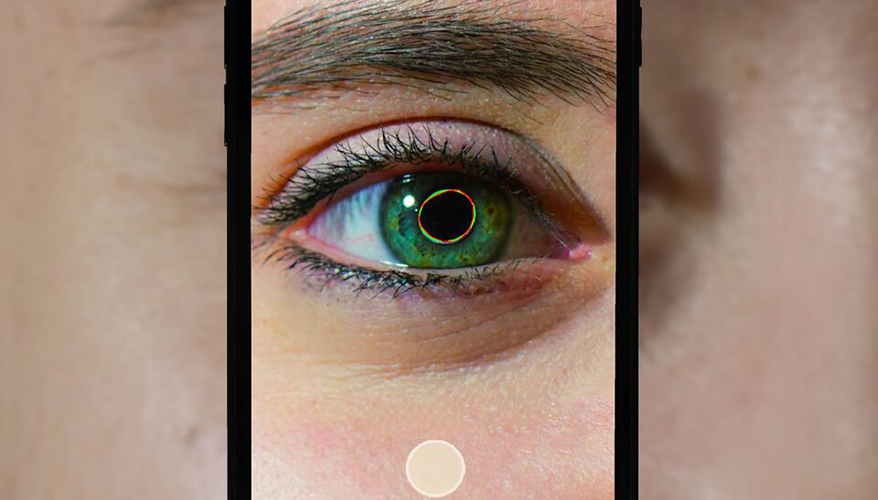 Image: Brightlamp
A new smartphone app could help detect traumatic brain injury in wounded warriors in a matter of seconds.
The app, "Reflex," utilizes a smartphone's camera flash to stimulate pupil response in a five-second video. The app then measures pupil responsiveness to detect a concussion, Kurtis Sluss, CEO of Brightlamp, the company developing the application, said during the Association of the United States Army's annual conference in Washington, D.C.
The application was introduced during an Army prize competition created to help the service tap into developing technologies, officials said Oct. 8
The initiative, known as xTechSearch, is an effort to find new capabilities that could contribute to the Army's top six modernization priorities: long-range precision fires; next-generation combat vehicle; future vertical lift family of helicopters; the network; air-and-missile defense; and soldier lethality.
According to Sluss, the Reflex app's technology is well into development and will launch next month.
"The prototype technology is already finished and it is being utilized … to screen not only concussed patients coming in, but also control subjects as well," Sluss told
National Defense
.
The software is able to operate under unique lighting and environmental conditions, he said.
One problem with existing pupil reading technologies is that they operate with infrared light, which requires a completely blacked out space with no capacity to manage ambient light, he said.
"Most importantly, especially in regards to the military, it [the application's technology] is robust against the environmental changes, he added.
"We are able to compensate for any ambient lighting conditions, it could be really dark … and anything in between," Sluss said.
- Additional reporting by Jon Harper.
Topics: Land Forces, Health Affairs