ETHICS CORNER DEFENSE CONTRACTING
For a Culture of Integrity, Focus on Fairness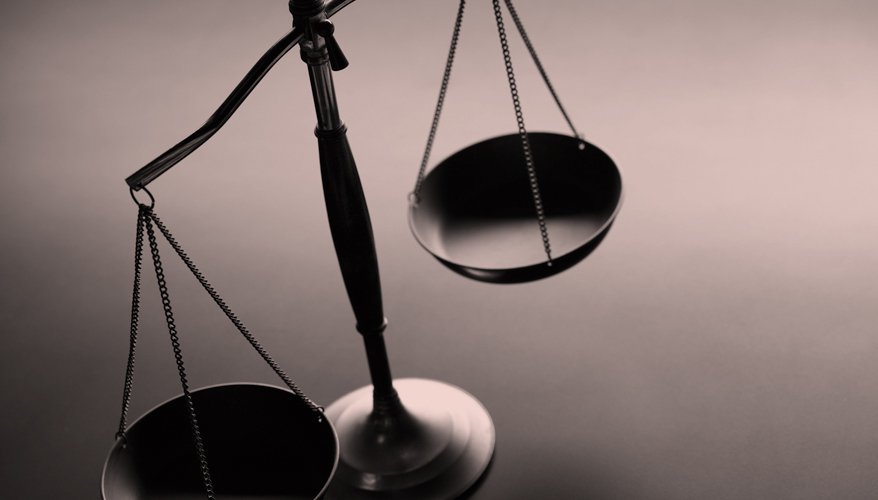 Photo: iStock
Organizational ethics and compliance is about encouraging people to conduct business with integrity. It is also about mitigating risks: the risk that the organization could lose money, that it could face legal liability, that its employees could be injured, that its customers could suffer damages, that its reputation could be ruined and so on.
Business leaders who pursue a strategy to "promote an organizational culture that encourages ethical conduct and a commitment to compliance with the law," as recommended in the Federal Sentencing Guidelines for Organizations [USSG §8.B2.1(a)(2)], aim to create a work environment that will sustain positive performance and long-term success, partly by reducing the likelihood of ethical or compliance failures.
These leaders want to create a workplace in which people will adhere to ethical and legal standards and raise suspected lapses to management so that they can be resolved promptly and the risks can be alleviated. But creating a culture of integrity, in which employees will speak up, is challenging.
One element of organizational culture that has a powerful impact on ethics risk mitigation — because it profoundly affects employees' commitment to compliance — is procedural justice, also known as procedural fairness. A great deal of research exists, particularly by Tom R. Tyler, a professor at Yale Law School, into procedural fairness and its impact on behavior in the context of organizations.
Procedural fairness pertains to how people perceive the decision-making processes that create outcomes. Are people given the chance to present their views? Are decision processes neutral, transparent and based on objectivity and facts? Are rules and policies applied consistently over time and across the population? Are people taken seriously and treated with respect? Do decision-makers sincerely try to do the right thing for everyone involved? These are the key factors influencing perceptions of procedural fairness.
According to a 2008 study by Tyler, John Dienhart and Terry Thomas, "If organizations want to build a culture that encourages ethical conduct and a commitment to compliance, the research shows that they should focus on fairness." This research draws powerful conclusions. If employees believe the workplace is procedurally fair, they will be more likely to view management as legitimate and moral and they will be engaged at the level of their own values. This engagement, in turn, leads to greater voluntary commitment to compliance.
Businesses spend a lot of money and time on ethics and compliance training and telling workers to follow the rules, but if employees do not believe that the decision processes in the organization are fair, then much of that investment can be wasted. Data from the Ethics Resource Center in Arlington, Virginia, show that 84 percent of the employees who report ethics or compliance concerns to outside agencies first raised the issue internally. A procedurally fair process will reduce the likelihood that an employee will resort to outside whistleblowing, because the employee will feel heard and respected.
Procedural fairness colors employees' confidence in, and support for, processes and behavioral norms that affect personnel decisions, resource allocation and many other business activities. A 2013 study by the Ethics Resource Center showed that employees who believe a procedurally just process was used to handle their ethics concern will be significantly more likely to accept the outcome, even if they did not receive their desired outcome. Employees who believe their concerns were handled fairly and objectively will not only be more inclined to report concerns internally again, but they will also encourage others to report concerns to management. How should organizations improve procedural fairness in the context of ethics and compliance?
• Provide training in active listening skills for anyone who receives reports of concerns, including supervisors and managers. These individuals need to be able to make an employee feel they have been heard and treated respectfully.
• Set standards for responding in a timely manner to employees who raise concerns via the ethics helpline. Acknowledge receipt of the matter promptly and let the person who reported it — "the reporter" — know it's being taken seriously.
• Communicate the process for investigating and resolving issues and apply that process consistently. Allocate investigative responsibility to departments or functions that are independent from the issue at hand.
• Establish expectations with the reporter up front, by explaining that at the conclusion of the case only limited information will be shared with them, consistent with legal, policy, confidentiality and privacy considerations.
• Touch base periodically with the reporter during the investigation. Many of the ethics case management tools available now include mechanisms to facilitate continued dialogue with anonymous reporters by using alphanumeric codes to identify each case under investigation.
• Ensure that the accused is treated with respect, dignity and concern for his or her well-being, and that he or she is given a chance to share their side of the story.
• Apply disciplinary/corrective action consistently across the organization and up and down the hierarchy to as great a degree as possible. Form a cross-functional team to help over-see the neutrality and objectivity of the process.
• Communicate to the workforce, in a format that protects privacy and confidentiality, the outcomes of ethics and compliance reports in the company newsletter or on the ethics intranet site, so employees know the company does investigate and act when warranted. Emphasizing procedural fairness in the workplace will significantly enhance a company's culture of integrity and help mitigate risk by improving employee trust in management and strengthening commitment to compliance.
Anne R. Harris is principal of Ethics Works LLC, an ethics and compliance consulting practice with a focus on government contractors. She formerly served as ethics officer for General Dynamics Corp. Contact her at anne.harris@ethicsworks.com.
Topics: Ethics, Ethics Corner, Acquisition Programs, Defense Contracting