ETHICS CORNER DEFENSE CONTRACTING
The Case for a Deeply Embedded Ethical Culture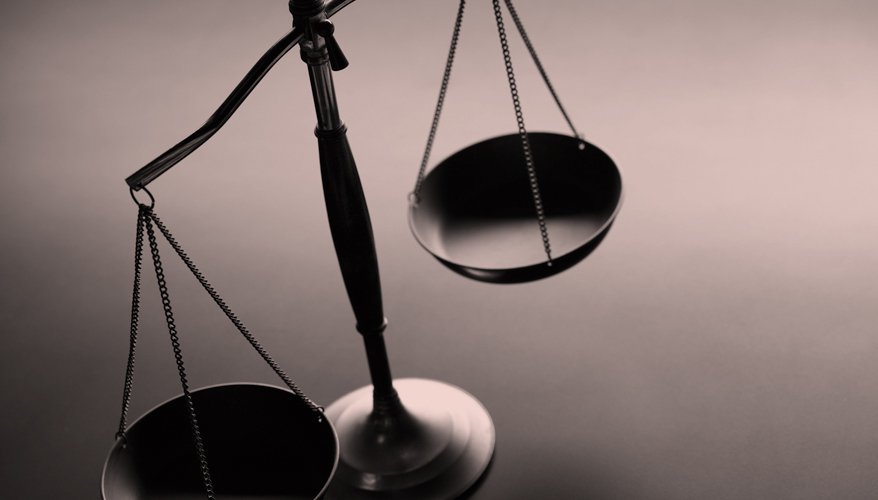 Photo: iStock
In a highly regulated work environment, leadership rarely makes a distinction between compliance and ethics.
Compliance is typically defined as adhering to a specification, policy and required standards. Ethics identifies right and wrong behavior, and in the work environment reflects the culture, the degree of attention paid to it, and how it is strategized, prioritized and enforced.
The government contracting world is a primary example of ethical issues being played out under the public's and the government's microscopic eye. Despite government contractors' immeasurable contributions to the country's safety and security, the sector is consistently targeted for scrutiny by government regulators and agencies around the world for violations related to fraud, waste, financial mismanagement, conflicts of interest and bribery.
Being in compliance and having proper internal controls are critically important, yet many companies who are in compliance do not devote the time, energy and intellectual rigor to a deeply embedded ethical culture. Codes of conduct, ethics policies, compliance measures and articulated values just become boxes to check and words on the wall without efforts to instill an ethical culture in the daily actions of the company.
The government cares. Data from the Interagency Suspension and Debarment Committee's annual reports to Congress on the status of the federal suspension and debarment system reflects thousands of suspensions and debarments in recent years. The financial, reputational and human pain is enormous, even when people of no intentional ill-will make mistakes resulting in suspended contracts, diminished business, extraordinary legal expenses, layoffs and reputations soiled.
There is another distinct motivation, with significant financial implications, for having a deeply embedded ethical culture. According to Association of Certified Fraud Examiner surveys, fraud is as common in business as coffee cups. Forty-five percent of all companies experience fraud at any given time. The median fraud incident loss is $140,000. One-quarter of the incidents result in losses in excess of $1 million. And a typical company loses 5 percent of its revenue annually to fraud.
Various studies indicate 40 to 60 percent of a company's market value is based on its reputation. Employees in organizations with strong ethical cultures and formal programs are 36 percentage points less likely to observe misconduct than employees in organizations with a weak ethical culture. Leaders who don't elevate culture to an essential priority risk long-term business and reputational problems, as ethical culture is the single biggest factor determining the amount of misconduct that will take place in a work environment.
Embedding ethical culture can be accomplished by taking concrete, measurable action steps in a number of key areas.
"Legal and compliance policies must be robust and effectively communicated."
Organizational structure, culture and commitment reflect the company's overall approach to ethics and compliance. For example, in a contest between upholding principles and seeking profit, how does the business evidence that principles come first? Are ethics and compliance stood up for even if deemed controversial? Are ethical awareness and actions incorporated into the selection of executives and management, and in their performance evaluations and promotion decisions?
Commitment to ethics must be manifested in the responsibilities of leadership in shaping and guiding its ethics and integrity initiatives. Are management pay, bonuses and promotions tied to ethical indicators? Is it clearly articulated that part of senior management's responsibilities is to be seen as models of ethical conduct and provide leadership in this arena?
Legal and compliance policies must be robust and effectively communicated. Has the business articulated the ethical standards and principles expected of third parties? Is the company knowledgeable of and in compliance with the laws of all the jurisdictions in which it operates?
Discipline and rewards systems reflect how the company sets and enforces its standards for ethical conduct and behaving with integrity — all the way up to the C-suite and Board. Has the company taken disciplinary action against high-performing executives for ethical or compliance breaches? Have leaders and managers consistently taken disciplinary action when necessary with regard to unethical acts?
Ethics communications powerfully articulate and promote the company's ethics and integrity initiatives, both internally and externally. There should be a clear commitment to ethics as demonstrated by speeches or other correspondence and communications from the CEO or other senior executives, and evidence of business ethics in action as demonstrated by the company's response to a specific challenge.
Warren Buffett, chairman and CEO of Berkshire Hathaway, famously said, "It takes 20 years to build a reputation and five minutes to lose it." He also less famously said, "Lose money for the firm and I will be understanding; lose a shred of reputation for the firm and I will be ruthless."
This is especially germane for government contractors sitting under the glaring spotlight of scrutiny. Companies must go beyond making statements about doing business ethically and translate those words into action. Leaders must lead. Deeply embedding an ethical culture requires a commitment equal to that which is necessary to attain bottom line success.

Jacob Blass is president of Ethical Advocate, a Chapel Hill, North Carolina-based company providing ethics and compliance trainings and consultation to organizational leaders, and the provision of anonymous and confidential whistleblower systems.
Topics: Defense Contracting, Ethics, Ethics Corner