VIEWPOINT DEFENSE CONTRACTING
Marijuana Laws Muddy the Waters for Contractors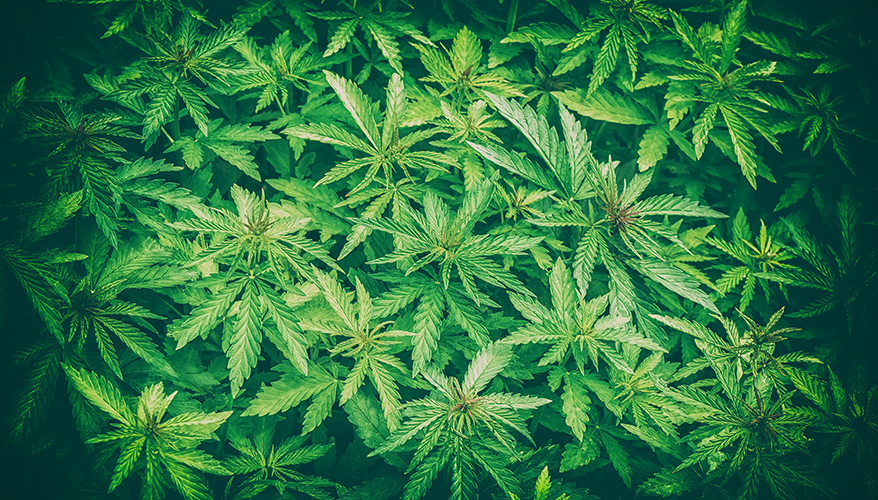 Photo: iStock
For federal contractors required to provide drug-free workplaces, the national trend toward legalization of marijuana will be a critical issue that will require attention in the coming years.
Employees who fail workplace drug tests and suffer adverse consequences as a result — from suspension to termination — will inevitably attempt to hold their federal contractor employers accountable in court, seeking shelter under state marijuana laws.
Do such employees have a leg to stand on? State conflicts with federal law and the uncertainties as to how the new Department of Justice will prosecute marijuana use provide little clarity.
Put simply, the marijuana industry is booming. Forbes reported that U.S. marijuana sales were $6.5 billion in 2016, and sales are expected to exceed $20 billion by 2021. Twenty-nine states have legalized medical marijuana and eight states have legalized recreational marijuana. Public support for legalization of marijuana has doubled since 2000, with Gallup polls indicating that public support for it has reached an all-time high of 60 percent.
Nonetheless, marijuana remains federally illegal. Marijuana has long been classified as a Schedule 1 drug under the Controlled Substances Act along with heroin, ecstasy and LSD. The federal government has not yet recognized any accepted use for it.
Federal Acquisition Regulation 23.5 implements the Drug-Free Workplace Act of 1988 (41 U.S.C. § 81), and requires that federal contractors agree to provide a drug-free workplace by publishing "a statement notifying its employees that the unlawful manufacture, distribution, dispensing, possession or use of a controlled substance is prohibited in the contractor's workplace." This notice must also specify the actions that will be taken against employees for violations of such prohibition, including termination.
Some state courts have held that employers must reasonably accommodate job applicants and employees who are medical marijuana patients under state law. For example, in Callaghan v. Darlington Fabrics, C.A. No. P.C. 2014-5680 (May 23, 2017), a job applicant in Rhode Island sued her prospective employer for refusing to hire her after she revealed, in the application process, that she was a medical marijuana cardholder and current user.
The judge found that the employer's refusal to hire violated the Hawkins-Slater Act's — Rhode Island's medical marijuana statute — prohibition against refusing to "employ . . . a person solely for his or her status as a cardholder."
Further, the judge rejected the employer's claim that the Rhode Island Civil Rights Act excuses an employer from having to reasonably accommodate an applicant currently engaged in the illegal use of drugs as defined by federal law.
Similarly, in Barbuto v. Advantage Sales and Marketing, LLC, the plaintiff was a qualifying medical marijuana patient under Massachusetts law. When the plaintiff failed a mandatory drug screen due to her marijuana use, she was terminated. The plaintiff sued her former employer, alleging that it violated Massachusetts' prohibition on handicap discrimination.
"Put simply, the marijuana industry is booming."
The Massachusetts Supreme Judicial Court held that the defendant's termination of the plaintiff for violating their drug policy without first engaging in any interactive process "effectively denie[d] a handicapped employee the opportunity of a reasonable accommodation, and therefore [wa]s appropriately recognized as handicap discrimination" under Massachusetts law.
Other state courts, however, have found that employers have no duty to accommodate job applicants' or employees' use of medical marijuana. For example, in Ross v. RagingWire Telecommunications, Inc., the employee plaintiff was directed by his physician to use marijuana to treat chronic pain. He was then fired by his employer when a pre-employment drug test revealed his marijuana use. The employee alleged that the company violated the California Fair Employment and Housing Act by failing to make reasonable accommodation for his disability.
The court concluded that California's Compassionate Use Act did not require California employers to accommodate the use of marijuana and reaffirmed that employers could take illegal drug use into consideration in making employment decisions.
The Colorado Supreme Court applied the same logic in Coats v. Dish Network, LLC. In June 2015, the Colorado Supreme Court ruled that employers could fire workers for off-duty medical marijuana use. In this case, the plaintiff had a medical marijuana card and consumed marijuana off-duty to control muscle spasms. He challenged the company policy of Dish Network after he was fired in 2010 for failing a drug test by claiming his use of marijuana was legal under state law even though it was illegal under federal law.
The Colorado Supreme Court ruled that the use of medical marijuana in compliance with the Colorado Medical Marijuana Amendment was not "lawful" under the state's Lawful Off-Duty Activities Statute because the term "lawful" referred to activities lawful under both state and federal law.
These cases make one thing clear: the waters are muddied. Federal contractors have good reason to obey the mandates of FAR 23.5 — contracting officers may suspend contract payments or terminate contracts for default if federal contractors fail to comply with Drug-Free Workplace requirements.
Yet, as the trend towards marijuana legalization continues, some courts have rejected employers' reliance on federal law to dismiss employees who fail workplace drug tests due to marijuana use. In this unpredictable "gray area," federal contractors would be wise to contact counsel before dismissing employees on the basis of marijuana use.

Joseph Barton and Laura Alexander are associates in Sheppard, Mullin, Richter & Hampton LLP's government contracts, international trade, and special investigations practice group in Los Angeles, California. They can be reached at jbarton@sheppardmullin.com and lalexander@sheppardmullin.com.
Topics: Viewpoint, Contracting, Defense Contracting