Some Essential Reading on Strategic Minerals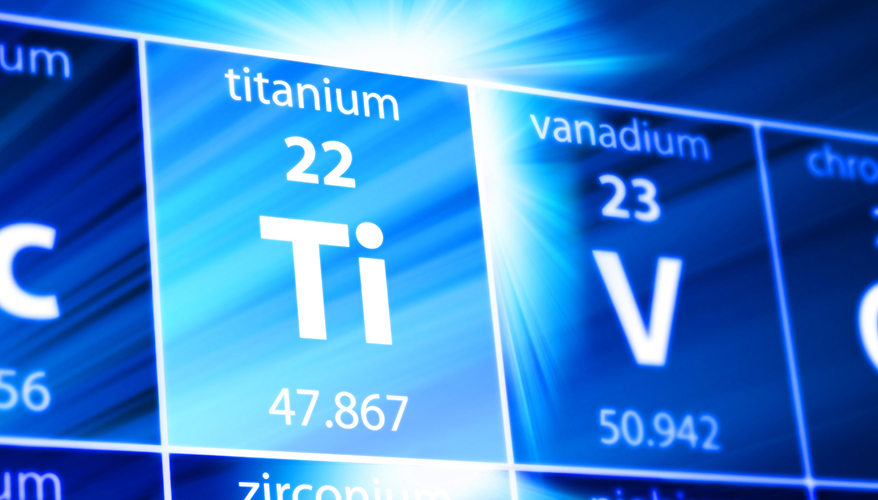 Image: iStock
It's not often that a report produced by the U.S. Geological Survey should be of note for those in the defense world.

Late in December, and to little fanfare, the Department of Interior and USGS released "Critical Mineral Resources of the United States: Economic and Environmental Geology and Prospects for Future Supply."

This is the first U.S. government-produced comprehensive report on strategic minerals since 1973. The authors of the introduction don't just state the merely obvious — but the incredibly obvious — when they said there have been many changes since then. No kidding!

As the report notes, until around the 1950s, only about 15 metallic elements on the periodic table had any practical use. Today, just about every element on the table, metallic or not, has some important purpose in U.S. industry including national security programs.

"For example, the manufacture of a modern computer chip requires more than one-half of the elements in the periodic table. Even though many of the elements may be present in only small amounts, each is essential to the function and performance of the chip," the report noted.

The problem is that the United States doesn't always have an assured supply of these critical elements. The report covers 23 mineral commodities viewed as vital to the national economy and national security.

For a number of these commodities — graphite, manganese, niobium and tantalum — the United States is currently wholly dependent on imports to meet its needs, it said.

It would be cheeky to say, "National Defense read the report so you don't have to." It arrived at a whopping 863 pages. However, the better part of a day was spent skimming its pages looking for facts pertinent to the magazine's readers.

Here are some headlines for a few of the essential minerals used in national security technologies.

Rare-Earth Elements. It was about seven years ago when contributors to this magazine sounded the alarm about rare-earth elements and China's near monopoly producing this category of minerals.

The elements are used in an increasing number of renewable energy and military products and new applications are being discovered, the report said.

The attention in the media decrying China stockpiling and imposing export quotas on the elements did prompt some new mining ventures and one idle mine in California to resume production for about four years. It went idle again, unfortunately. There are about nine other potential U.S. sites, but low prices have prevented further development. China still produces about 90 percent of the world's rare-earth element supply.

There have also been efforts to find ways to recycle some of the elements or find substitutes. Despite the new mines and other efforts, experts still say there is high risk for global supply disruption which could have an impact on "high-tech military components."
"This is the first U.S. government-produced comprehensive report on strategic minerals since 1973."
Manganese. The Defense Department "rates manganese as one of the most critical mineral commodities for the United States because it is both essential for industry and has no substitutes, and because of the potential for and the likely effects of supply disruptions," the report said.

Most manganese is used to convert iron ore to steel. Without it, no steel production is possible. In other words, no tanks, no ships, no I-beams. While it is one of the most abundant minerals in the Earth's crust, the United States doesn't have any economically viable reserves on land. The seabed does hold some potential as a future source, the report notes.

Cobalt. "Cobalt's diverse uses — particularly in parts for aircraft turbine engines; in numerous magnet applications, including marine propulsion systems, missile guidance systems, sensors and radar; and in machine tools — make it important to the U.S. military and civilian industries," the report said.

The highly volatile Republic of Congo mines more than half of the world's cobalt, which it ships to China for refinement. That's two potential points of failure. The United States produces a small amount of the mineral as a byproduct at other mines but ends up buying most of what it needs from China. The U.S. has a strategic stockpile of cobalt, and it can recycle, but most aerospace engineers will say there is no substitute for this vital mineral, especially when it comes to jet engines.

Titanium. It's one of the world's most abundant minerals and is considered essential for modern industrial societies. The United States produces only 4 percent of the world's supply, the vast majority of which is used for paints and pigments. However, 2.5 percent of it goes toward titanium alloys used in aircraft manufacturing.

Global consumption of titanium by the defense industry was expected to increase by slightly more than 30 percent between 2010 and 2015, the report noted, with the United States and China competing for resources.

"New lighter and fuel-efficient aircraft and ground vehicles will require significantly more titanium in their structures to reduce weight and increase durability," thus fueling more demand, and perhaps increasing prices as production and refinement are dominated by only a few companies, the report noted.

Vanadium. Vanadium-titanium alloys have the best strength-to-weight ratio of any engineered material yet discovered, the report said. When combined with titanium, it produces a stronger and more stable alloy, and when combined with aluminum produces a material suitable for jet engines and high-speed airframes. "No acceptable substitutes exist for vanadium in aerospace titanium alloys," the report said.

Readers can take some comfort knowing that the United States is not alone when it comes to competition for these strategic minerals. No single country is fortunate enough to have everything it needs within its borders.

However, growing populations, rapidly industrializing societies and the fact that new applications are being discovered every day for these elements means competition for these natural resources among great powers is bound to follow.
Topics: Energy, Science and Engineering Technology, Research and Development