Air Force Pushes Ahead With Rocket Engine Efforts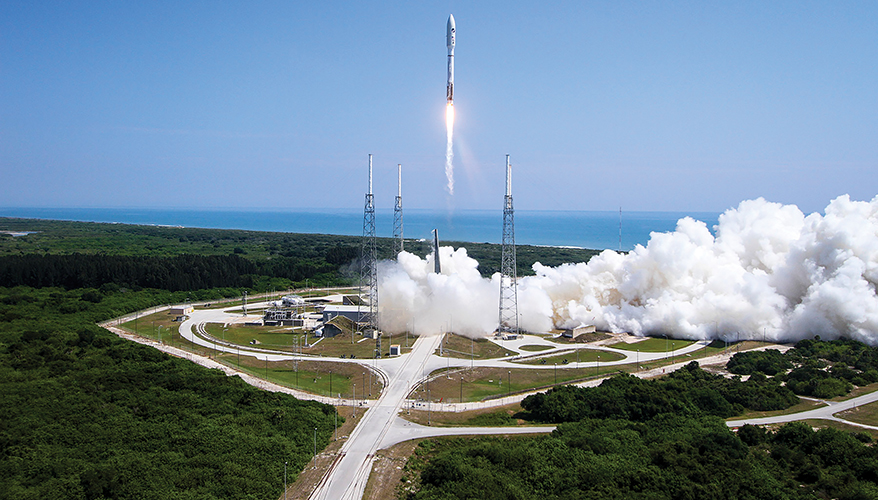 Atlas V rocket
Photo: Air Force
The Air Force Research Laboratory's initiative to help lessen the service's reliance on Russia's RD-180 rocket engine has passed a major milestone, according to service officials.
The kick pump of the hydrocarbon boost program recently completed testing at different power levels, said program manager Robert Bernstein. The program is aimed at developing advanced staged combustion cycle technologies. The kick pump raises the pressure of the fuel for use by the other components of the engine.
"By the implementation of this kick pump, we're basically able to tailor the amount of fuel that we want to raise to the extreme high pressures, making us more efficient by reducing the amount of horsepower we actually need," said Nils Sedano, technical advisor for AFRL's liquid engines branch.
The RD-180 engine is currently used for the first stage of the United Launch Alliance's Atlas V launch vehicle. The push to find an alternative to the Russian-made system has accelerated since the country's annexation of Crimea in Ukraine in 2014, according to a report by the Center for Strategic and International Studies. Rising tensions with Moscow have spurred the military and industry to examine alternatives to the system.
The fiscal year 2017 National Defense Authorization Act prohibits using the RD-180 on platforms beginning in 2022. The Air Force and ULA had been temporarily barred from purchasing the engine in 2014, but the injunction was lifted that same year. ULA plans to adopt either Aerojet Rocketdyne's AR1 or Blue Origin's BE4; both companies were awarded research-and-development contracts in 2016.
The Air Force Research Lab plans to test the preburner for the hydrocarbon boost program this year, the main turbo pump assembly in 2020 and all of the integrated portions in 2022, Bernstein said. Information from the program is available to multiple members of industry rather than only companies working on RD-180 replacement efforts.
"Not only are we able to share that to the obvious engine developers, but there's a lot of smaller, mid-tier type of rocket engine type of entities … that actually benefit [from] this data that they would otherwise not have the ability to gather," Sedano noted.
Bernstein said the research lab is using new metals and additive manufacturing technologies for the program.
"We're incorporating those immature materials and immature manufacturing technologies into our program and raising the technology readiness level … so that industry doesn't have to take that risk, and then [they] can build better engines for us hopefully on the cheap," he said.
Sedano said that information gleaned from the hydrocarbon boost program could also help inform other space projects.
"I guarantee you, 10 years from now people will be using our data for things that we would have never imagined," he said.
Topics: Space, Air Force News