Watchdog Sounds Alarm on Submarine Program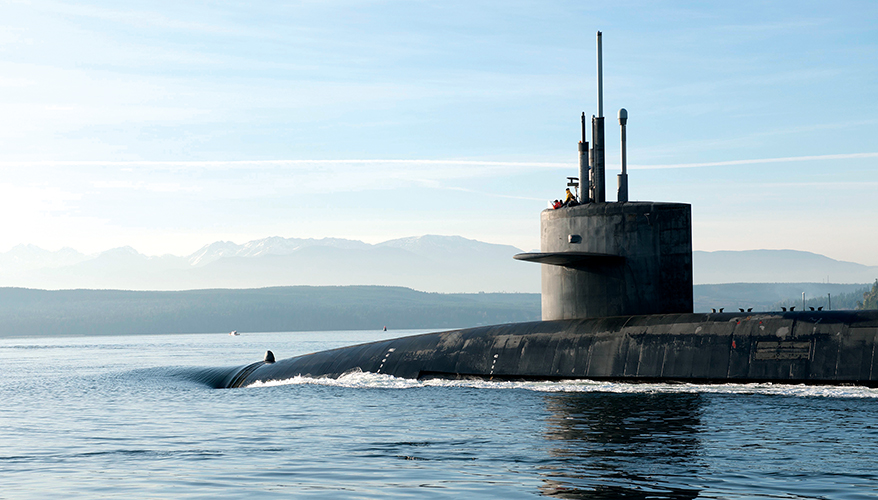 USS Nevada
Photo: Defense Dept.
Technology readiness issues could prevent the lead ship in the Columbia-class ballistic missile submarine program from being delivered on time and on cost, the Government Accountability Office said in a recent report.
The new submarine is the Navy's top acquisition priority. The service plans to buy 12 boats at an estimated total cost of $128 billion including research-and-development expenditures. Plans call for construction of the lead vessel to begin in fiscal year 2021.
To avoid a gap in the nation's sea-based nuclear deterrent as the Ohio-class submarines retire, the lead ship will need to make its first patrol in fiscal year 2031, the GAO noted in a report, "Columbia-Class Submarine: Immature Technologies Present Risks to Achieving Cost Schedule and Performance Goals."
"Given the criticality of the program's deterrence mission and the magnitude of the cost and schedule pressures, any challenges could have far-reaching consequences for the nation's defense," it said.
Navy officials have said there is "no slack" in the program schedule. Any unexpected delays could therefore postpone the deployment of the lead submarine past the 2031 deadline.
Additional development and testing are required to demonstrate the maturity of several technologies that are critical to performance, including the integrated power system, nuclear reactor, common missile compartment and propulsor, the GAO report said. "As a result, it is unknown at this point whether they will work as expected, be delayed, or cost more than planned."
Additionally, "the Navy recently awarded a contract for detail design while critical technologies remain unproven — a practice not in line with best practices that has led to cost growth and schedule delays on other programs," the watchdog said.
"Any unexpected delays could therefore postpone the deployment of the lead submarine past the 2031 deadline."
The Pentagon pushed back in a written response which was included in the final report.
"All Columbia technologies are meeting statutory and DoD maturity standards," Acting Assistant Secretary of Defense for Acquisition James MacStravic said. The Navy has developed a detailed risk mitigation plan for all major technical efforts planned for the subs, he noted.
MacStravic also took aim at one of the report's main recommendations, arguing that attaining Technology Readiness Level 7 before Milestone B would not be practical for shipbuilding programs.
"This approach would require all technologies on a shipbuilding program to be prototyped at full scale and demonstrated in at-sea environments — essentially building a full-size prototype submarine — before authorizing lead ship construction," he said.
"Proving out Columbia technologies to the level prescribed by GAO would require Congress to provide a significant amount of additional program funding and delay lead ship construction, thereby threatening U.S. Strategic Command at-sea deterrence requirements," he added.
Topics: Budget, Maritime Security