PRESIDENT'S PERSPECTIVE DEFENSE DEPARTMENT
NDIA Moves Forward as an Enterprise in 2018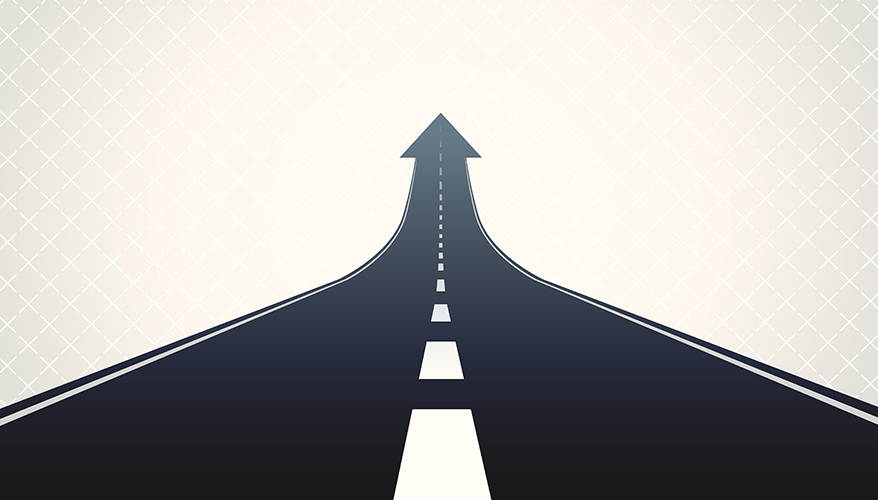 Illustration: Getty
As we enter 2018, I want to take this opportunity to recount the National Defense Industrial Association's deliberate efforts over the past year to add member value and offer insight on where we are going.

As I have said many times, our members are our raison d'etre — our reason for being.

They provide the leadership and expertise that make NDIA's divisions, chapters, affiliates and working groups so relevant and effective in promoting the mission to bring government, industry and academia together to solve the biggest challenges in national security and provide the very best for the warfighters.

This association belongs to its members, and all of the efforts of its 70 professional staff members are committed to the shared mission.

There has been a great deal of change at NDIA over the past year as we have executed a blueprint to further our commitment to remain this country's largest and most trusted defense industrial association.

We welcomed two new senior executives to the team, each with extraordinary expertise and more than 26 years serving our country in uniform. Rachel McCaffrey is executive director of our Women In Defense affiliate and Wes Hallman has come aboard as senior vice president for policy. These are critical positons and we could not have found two better leaders.

I am also extremely pleased to announce that retired Army Maj. Gen. Jim Boozer has joined NDIA as my chief of staff. He is a widely respected career artillery officer with extensive leadership and command experience. He will help me coordinate all efforts across the NDIA enterprise and will ensure a cohesive execution of the strategy moving forward.

Regarding the strategy, we have put together a thoughtful and forward-looking plan that will serve the membership and the association's mission well. The strategy will have a five-year horizon that will be executed in one-year increments to allow for assessment and adjustment to the lines of effort.

These six lines of effort, or focus areas, are: promoting innovation in technology and process; driving acquisition reform and regulatory modernization; strengthening the defense industrial base and workforce; focusing on the challenges of small business; advocating for budget stability; and building security cooperation to include improving processes in foreign military sales and direct commercial sales.
"Through the collective work at NDIA, we will harness, sharpen and advance the strength of the defense industrial base."
These focus areas transcend the equities of each of the 1,650 corporate and 85,000 individual members and they will be advanced in a holistic, milestones-driven approach.

A number of ongoing and planned initiatives will serve to support and operationalize our strategic imperatives. A case-by-case review and collaborative assessment of the more than 140 events that the association delivers each year will find efficiencies in execution and ensure a strong and fiscally responsible association that properly stewards resources.

We have just completed a third-party membership survey that will guide our actions and support of membership at every level. The recent formation of a program development advisory council made up of past and current division chairs, chapter presidents, affiliate leadership and national board members will advise me and senior leadership on programmatic activities and initiatives.

Lastly, a recent annual leadership conference produced a number of ongoing process improvement initiatives that include increased collaboration across the enterprise and the development of a data knowledge and management tool set that will help staff and members better understand and leverage the strength and diversity of the organization.

The association is expanding in a number of areas to provide new opportunities for both existing and prospective members. These include newly formed cyber and emerging technology and electronics divisions. In addition, three new NDIA chapters have been established which include Red River Regional Chapter in Shreveport, Louisiana, First Coast Chapter in Jacksonville, Florida and a Southern Nevada chapter. This expansion will provide invaluable "boots on the ground" support to the mission. Additional chapters are coming soon.

Testament to the trust and integrity of NDIA, we have been asked to support several high-level initiatives involving the administration, Congress and the Defense Department.

These include facilitating industry input to the president's executive order on assessing and strengthening the manufacturing and defense industrial base and supply chain resiliency of the United States; ongoing support of the congressionally mandated Section 809 Panel on streamlining and codifying acquisition; engagement on the protection of intellectual property rights across the defense industrial base; and facilitating solutions to the critical pilot shortage facing all of the services.

Together, the members' thoughtful engagement on these initiatives will provide critical industry input and help shape the policy and institutional practices that will improve the government-industry team and strengthen national security.

I believe that we are in a time of unprecedented strategic challenges and global instability which carry real consequence for the nation's freedom and way of life. At the same time, the services are equally challenged to ensure the readiness of their equipment and their warfighters. The nation's distinct advantage lies in the innovation, strength and resiliency of its defense industrial base.

Through the collective work at NDIA, we will harness, sharpen and advance the strength of the defense industrial base to ensure that the nation will always be home to the world's premier fighting force.

We are a "new" NDIA — an association that is committed to remaining an "honest broker" and maintaining the values that have made it so successful for almost 100 years, while embracing the change that will continue to bring great value for the membership, advance its noble mission and most importantly, ensure that the men and women that proudly serve this country have what they need to do their job.
Topics: Acquisition, Defense Department