Army Moves Forward with WIN-T Despite Controversy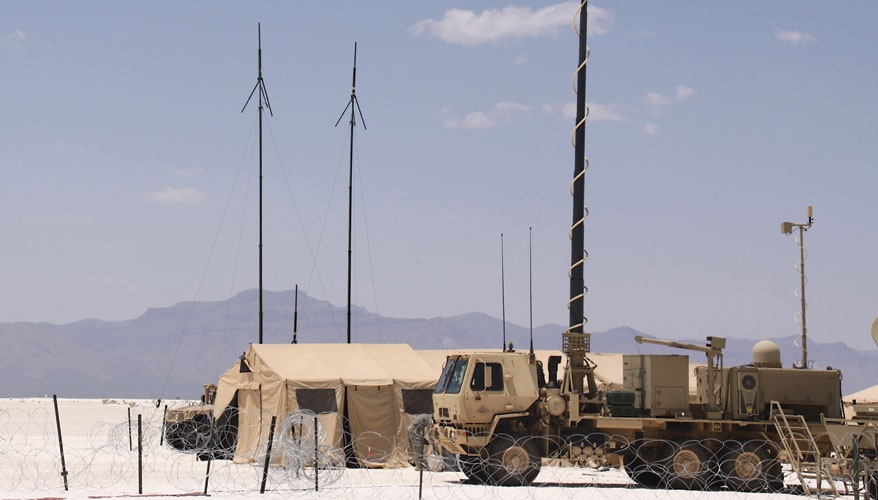 The Army is moving toward fielding a smaller, more compact version of its main battlefield tactical network despite the program facing a barrage of criticism.

The warfighter information network-tactical (WIN-T) program has spent $6 billion spinning out the system in increments since 2004. It is the primary means by which the service transmits data around battle zones to forces on the move, and is now fielded with 14 brigade combat teams and their division headquarters.

Senate Armed Services Committee Chairman John McCain, R-Ariz., is one of the program's most vocal critics and has gone as far as saying it is a waste of taxpayer money. Joining him is Army Chief of Staff Gen. Mark Milley, who has ordered a review of the system. He has said WIN-T is too complex for soldiers to use, vulnerable to cyber attacks and too cumbersome.

Program managers attempted to address the latter two issues at the Network Integration Evaluation 17.2 exercise at Fort Bliss, Texas, this summer.

The tactical communications node-lite (TCN-L) and the network operations security center-lite (NOSC-L) were two upgrades brought to the desert for operational testing.

Milley has stated that the Army has to become more mobile. The service has relied on static, semi-permanent forward operating bases over the past 15 years but will not have such luxuries in future conflicts. Near-peer competitors such as Russia would be able to attack such bases with relative ease. The Army will not be able to stay in one place for too long, he said.

Maj. Wayne Dunlap, assistant program manager for WIN-T increment 2, said the two upgrades will make the network lighter, more efficient and faster. The two systems previously had to be transported on heavy tactical wheeled vehicles. The new versions can be placed on a Humvee and a trailer or the new joint light tactical vehicle. They can both be sling-loaded on a CH-47 Chinook.

"That's the point of this test: to make sure we can make the transfer from the heavier version to the lighter version," he said.

Along with kinetic attacks, potential adversaries will use electronic and cyber warfare to go after the network, Milley has said. He has expressed his displeasure with how WIN-T performs in such circumstances.

"We are all aware of the chief of staff's review of the network," Dunlap said. "Everyone here is waiting on his decision on which way he wants to go, but in the meantime we are going to continue with the operational tests for these units. It would have happened no matter what. We have to pass this test in order to get our full material release to be able to field to the units."

Increment 3 capabilities have been folded into increment 2 and WIN-T is set to get a name change in the new year, Dunlap added.

The two new nodes fielded at the test had cyber defenses in place, he said. NIE organizers put together cyber red teams whose purpose was to attack and penetrate the network.

Ron Reusch, WIN-T increment 2 test director, said the NOSC-L allows users to protect themselves against cyber attacks. And now with the lighter version, it can go with the brigades as they maneuver. In the past, they would have to leave the management system behind.

"They've got command and control right there on the ground where they are," he said.
Soldiers can monitor the system to make sure each node is up and running, see its status, and that cybersecurity is in place, Reusch said. "And this is done right there at brigade headquarters."

Network security upgrades are in place, but the Army has financial constraints, he said.

"We are constantly managing our upgrades and changes," he said. "It takes time though because there are a lot of them. There is a plan to move forward with that. It's not a snap your fingers and everything gets updated like some [private] companies. We just don't have the money to do that right now."

At the time of the interview, the red teams had not yet had an opportunity to attack the system. The results of the tests are still being studied, Paul Mehney, spokesman for program executive office command, control, communications tactical, said about a month after the NIE concluded. Final test reports were still being written.

However, "initial feedback indicated that the WIN-T light platforms performed well during operational tests. The integrated platforms provided the brigade with enhanced mobility as they maneuvered through operations. The TCN and NOSC were successfully sling loaded using a CH-47, and in one operation elements of the brigade were able to jump their command post and re-establish connectivity in just over 20 minutes — something that would have taken hours prior to the complexity reduction."

Additionally, the program office has provided the first of the lighter TCN and NOSC platforms to elements in the 25th Infantry Division, where fielding will begin shortly, he said.
Topics: Army News, Land Forces