Bell Helicopter Declines to Compete for Huey Replacement Program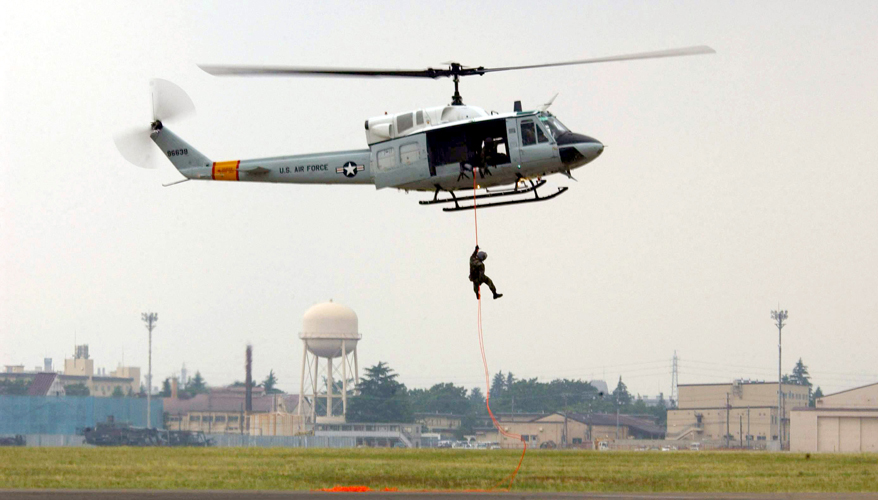 UH-1 Huey helicopter
Photo: Air Force
NATIONAL HARBOR, Md. — Bell Helicopter did not submit a proposal for a program to replace a fleet of Air Force Huey aircraft, a senior company executive told National Defense on Sept. 20.

Proposals were due Sept. 14. A Boeing Co.-Leonardo Helicopter team confirmed Sept. 13 that they had submitted their paperwork offering their MH-139. Lockheed Martin subsidiary Sikorsky had announced its intention to offer its Black Hawk. Competitors are not required to announce publicly if they are submitting proposals.

Bell, the manufacturer of the UH-1N Huey light utility helicopter, which were built in the 1970s, will not be among the competitors, Steve Mathias, vice president of global military business development at Bell Helicopter Textron Inc., confirmed on the sidelines of the Air Force Association's annual Air, Space and Cyber Conference in National Harbor, Maryland.

"From where we are right now and after seeing the requirement, we decided not to submit," he said. "We have a lot of work going on right now," he said, citing the V-280 Valor, V-22 Osprey and the company's civilian offerings, the 505 Jet Ranger and the 525 Relentless.
The Huey's primary missions include airlift for emergency security forces, off-base nuclear weapons convoys surveillance and VIP transport. It has also been used for search-and-rescue missions, routine missile site support and aerial testing.

The Air Force has 62 such aircraft now, but has a requirement to replace them with 84 aircraft. The contract award is expected at the end of May 2018 with deliveries beginning in 2019, industry sources have said.
Topics: Air Power, Air Force News