ROBOTICS AND AUTONOMOUS SYSTEMS
Lockheed Martin Unveils New Drone at DSEI Conference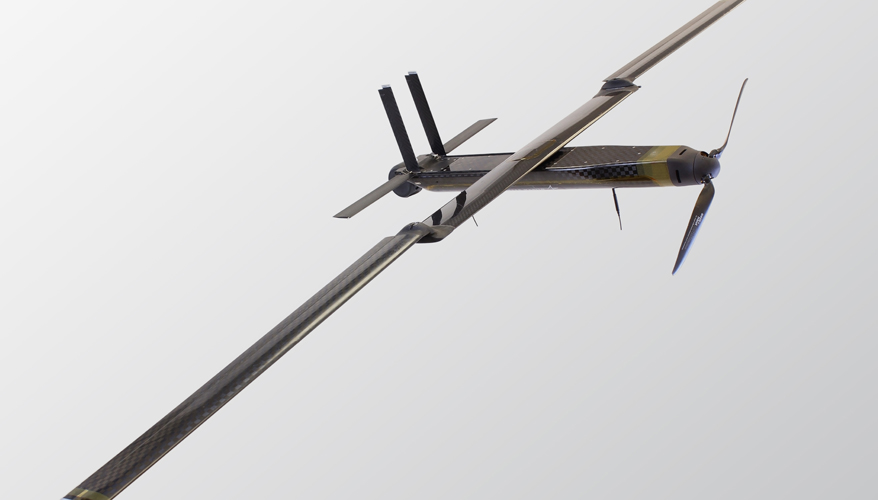 The Outrider
Photo: Lockheed Martin
LONDON — Lockheed Martin is offering a new small, unmanned aerial vehicle — known as the Outrider — that can be launched out of canister from submarines, helicopters or military vehicles, an executive said Sept. 12.

"You can literally fire this UAV from a platform at the press of a button," said Paul James, Lockheed's international business development manager for the program.

The system weighs 3.7 pounds and is four inches wide. It has an endurance of 2.5 hours and can reach a speed of 50 knots, according to the company.

Its main purpose is to collect intelligence, surveillance and reconnaissance data through an electro-optical/infrared camera and data link, James said during a press briefing at the Defence and Security Equipment International Conference held at the ExCel in London.

Enabled by its folding wing design, the fixed-wing vehicle can be launched out of a canister and used in a variety of environments, he said. One of its strongest features is the ability to be launched underwater from a submarine, James noted.

"You get a large stand-off distance," he said. "That submarine can stay safely in its waters, … launch and actually probe deeply into an area of the sea or on land to actually gather information."

The vehicle can be operated fully autonomously or remotely, he added. Its controller can also operate more than one system at a time, he said.

It was originally conceived to be disposable, but is now recoverable, James said. The company has conducted successful skid landings, as well as landings on grass.

The system was designed and developed in the United Kingdom, he noted. Lockheed collaborated with Wirth Research, a United Kingdom-based engineering and design technology company, to create the platform. The vehicle was funded with Lockheed's internal research-and-development dollars.

Outrider is currently available for purchase, James said. The company is in talks with several customers, though he declined to specify which. He did note that the United Kingdom is interested in the vehicle.

Additionally, less stringent export rules in the U.K. will give the company access to a large international market for both defense and commercial uses, James said.
"Every country has its own export control" laws, he said. "We're lucky that we have a wider market developing it in the United Kingdom."

Lockheed could adjust aspects of the vehicle, such as the payload, to meet different requirements if necessary, he added.
Topics: Robotics and Autonomous Systems, Robotics