INTELLIGENCE AND SURVEILLANCE
Constellation to Provide Color Video Footage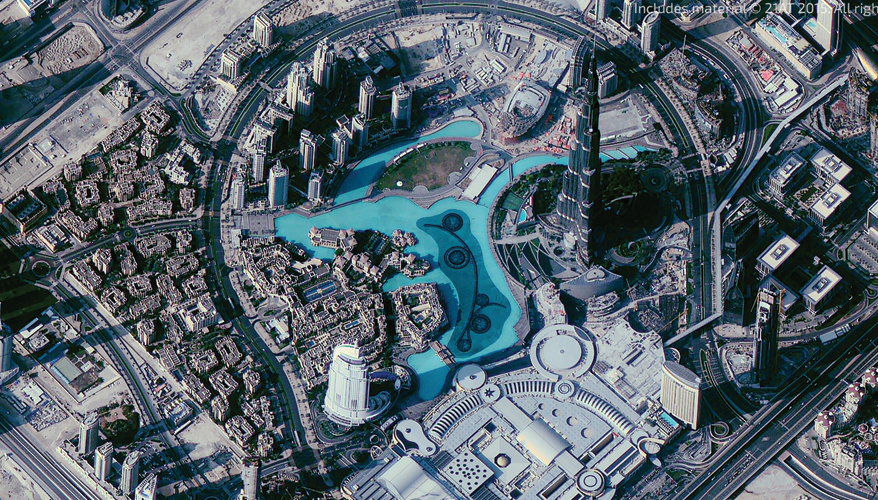 Photo: Earth-I
A British satellite company is working to supply color video footage to the geospatial intelligence community.
Earth-i, a Guildford, England-based satellite company, announced in June a new program to operate a commercial constellation that will provide still images and full-color video footage. The company will launch its first prototype satellite by the end of 2017, Earth-i announced during the annual GEOINT Symposium in San Antonio, Texas.
It is being manufactured and launched in partnership with fellow British company Surrey Satellite Technology Ltd., part of the Airbus Defence and Space Group.
Earth-i's new constellation will allow it to provide several capabilities new to the market including: images and full-motion, high-definition color video; the ability to accurately film in colored video moving targets including vehicles, vessels and aircraft; and revisiting the same location multiple times per day with satellites that can point to specific areas of interest. It will also record high-resolution still images and video, the company said.
Richard Blain, CEO of Earth-i, said these new services promise to extract the highest value from space data.
The constellation was designed for organizations that need to "strike a different balance between the cost of acquiring data from space, and access to sufficiently high-resolution quality images and video," he added.
"Owning our own constellation will enable us to completely customize our offering because we'll have total control over mission planning and tasking, as well as assured access to our own significant global data source," he said.
Following a 15-month program of testing and developing applications on the prototype, the company plans to launch its first batch of commercial satellites by 2019, he added.
Launching its own constellation will enable Earth-i to "meet the rapidly growing demand for high-resolution Earth observation data from the growing sector for big data analytics and insights drawn from such data," according to the company.
As it continues work on the prototype satellite, Earth-i plans to develop a service to enable easy acquisition and analysis of imagery, and to use advanced algorithms to extract increased value from the data gathered from the constellation.
The company also recently announced that it has joined the United States Geospatial Intelligence Forum and it plans to expand operations in the United States.
Topics: Intelligence and Surveillance