New Strategies Could Curb Coercion in Maritime Asia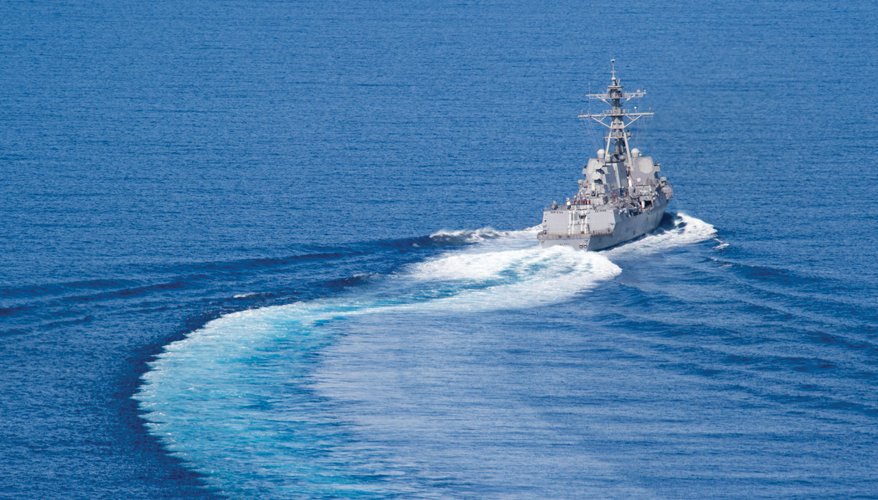 The Arleigh-Burke class destroyer USS Dewey transits the South China Sea.
Photo: Navy
The U.S. military must alter its strategic approaches to deterrence in the maritime domain as it faces increased competition and more complex threats in the Asia-Pacific, analysts and officials said.
The United States and its allies have struggled to develop effective strategies to curb China's renewed assertive nature in regional maritime disputes, and the tensions that follow, according to a recent report titled, "Countering Coercion in Maritime Asia" by the Washington, D.C.- based think tank, the Center for Strategic and International Studies.
"If U.S. leaders do not adopt a deliberate and forward-looking strategy for countering coercion, they will continue the existing practice of responding to crises rather than shaping them," the report said.
The report's authors examined recent incidents of so-called gray zone conflict — defined as aggressive and coercive activity that is designed to remain below the threshold of conventional military conflict — in the Asia-Pacific region. The report detailed recommendations for U.S. policymakers, and suggested areas where the United States could boost its use of capabilities to protect its regional interests.
The United States has declined to use forces such as the Coast Guard to deter aggressive behaviors, while Beijing has actively used these types of government vessels in maritime disputes, the report said. But limitations on budget, mission and personnel have restricted the Coast Guard's use in the Pacific, offering limited opportunities to deter Chinese coercion, it noted.
U.S. leaders should continue to support and coordinate with its regional allies, and learn to accept more risk in determining not only how to deter, but whether to deter a threat, the authors said.
"By using a combination of carrots and sticks, Washington may be able to deter challengers' most destabilizing actions," the report said. "Accepting risk is a prerequisite for effective deterrence."
Adm. John Richardson, chief of naval operations, said he supported the findings of the report, noting that the Navy was "very involved across the deterrence spectrum."
"We are looking to enhance that even further, so that we can continue to … demonstrate that we are able to impose … a potentially unacceptable cost" on aggressors, he said at a recent CSIS event.
The service is adding to the lethality of its current platforms and making significant investments in the cyber, nuclear and conventional warfare domains "to get us on the right side of the cost curve with weapons that can have a deterrent effect," he added.
Topics: Maritime Security