Services' List of Unfunded Priorities Sent to Capitol Hill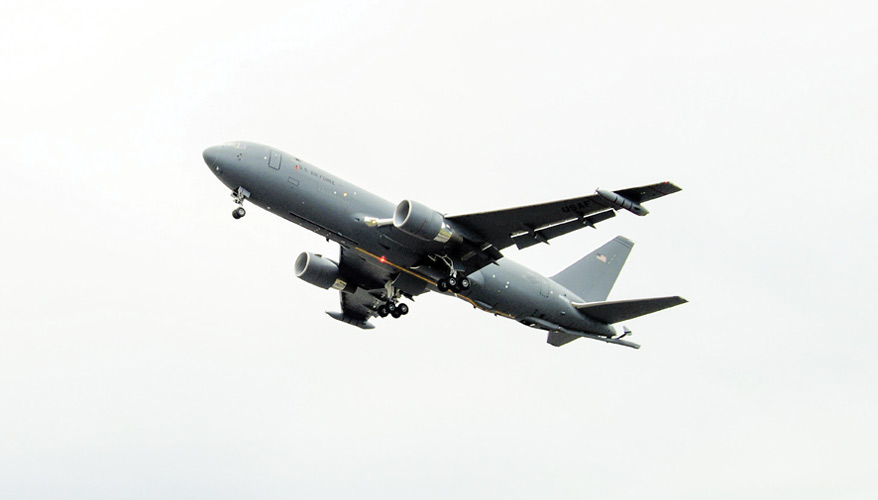 A KC-46 Pegasus
Photo: Boeing
The military departments have submitted a list of priorities that were not funded in the president's fiscal year 2018 budget request. But lawmakers are unlikely to give them additional money, according to analysts.
"The services have all sent up unfunded priorities, in other words the stuff they'd like to have that didn't … make the rack and stack out of the Pentagon," said Rob Levinson, senior defense analyst at Bloomberg Government, during a webinar presentation about the 2018 defense budget request.
"Sometimes there's a little bit of gamesmanship in this, in that services know that Congress will add some money to things, so they decide that they'll put them in the unfunded [priorities list] sort of as a signal to members," he added.
According to a Bloomberg slide show presentation, the Army's wish list included $12.7 billion worth of equipment including $1.3 billion for missiles, and $4.9 billion for lethality enhancements for ground vehicles and missile defenses.
The Navy wants an additional $5.36 billion including $739 million for 10 F/A-18 Super Hornet fighters, $1 billion for six P-8 Poseidon surveillance aircraft, and $540 million for four F-35C joint strike fighters.
The Air Force wants an additional $10.7 billion including $1.7 billion for 14 F-35A joint strike fighters, and $600 million for three KC-46 Pegasus refueling tankers.
However, the president's budget request would raise Pentagon spending $54 billion above the budget caps dictated by the Budget Control Act, Levinson noted.
"You're in sort of a zero sum game here," he said. "If you're just going to add this stuff you've got to go even further [above the caps], and … we think that is very unlikely."
"Some of these things on the unfunded list will probably make it into the budget but that means that some of the stuff in the budget will probably get bumped out," he added.
Levinson expects Congress to ultimately appropriate $30 billion to $35 billion above the current defense base budget cap levels, with the possibility of overseas contingency operations accounts being plussed up a few billion dollars.
"You might get in the $40 billion range or something like that when you add in some extra OCO," he said. "On the flip side, you're not going to see as deep cuts in the domestic discretionary things like the State Department, EPA and others where they want deep cuts … because of the leverage some Democrats have and even some Republicans" who oppose the proposed cuts.
Topics: Acquisition Programs, Defense Department, DOD Budget