Battlefield 2050: Army Prepares for Future Fights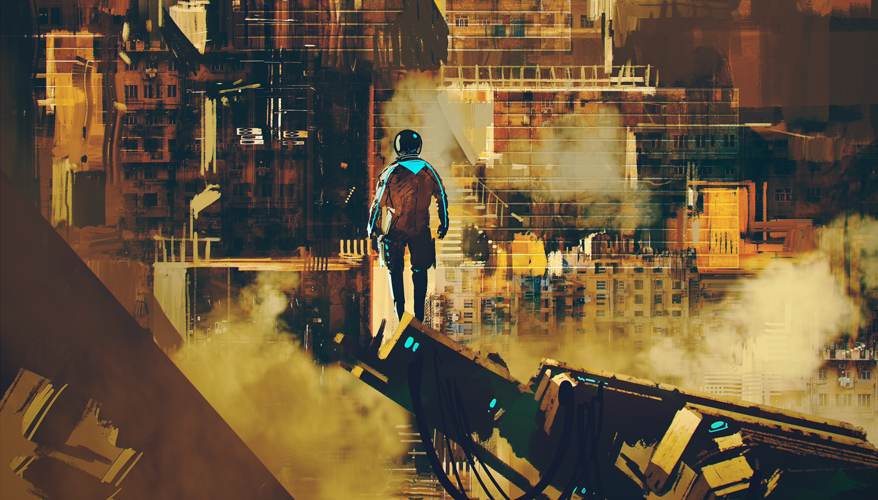 Photo: iStock
Looking toward the battlefields of the future, soldiers can expect to see multi-domain threats, operations in complex terrain, hybrid strategies from the enemy and possibly face weapons of mass destruction, according to a new Army study.

In the recently released report, "The Operational Environment and the Changing Character of Future Warfare," U.S. Army Training and Doctrine Command officials outlined what warfare over the next few decades may look like.

Between now and 2035, TRADOC expects that there will be an era of accelerated human progress. It will be a time where "adversaries can take advantage of new technologies, new doctrine and revised strategic concepts to effectively challenge U.S. military forces across multiple domains," the paper said.

Between 2030 and 2050, TRADOC anticipates significant breakthroughs in technology, which will ultimately lead to changes in the character of warfare.

"During this period, traditional aspects of warfare undergo dramatic, almost revolutionary changes which at the end of this timeframe may even challenge the very nature of warfare itself," the paper said.

TRADOC is watching 12 trends as it looks toward the future including: big data; power generation and storage; cyber and space; collective intelligence; technology, engineering and manufacturing; climate change and resource competition; artificial intelligence; human computer interaction; demographics and urbanization; increased levels of human performance; economic rebalancing; and robotics.

Through 2035, Russia is expected to be the United States' "pacing threat" and will likely be the most sophisticated adversary for some time, the report said.

The Eastern nation "has already been investing for more than a decade in new capabilities to 'overmatch' U.S. airpower, precision targeting and the U.S. ability to deploy into a decisive theater," the report said. "In addition to a whole array of new weapons systems it has developed, Moscow has been studying and investing [in] technologies such as robotics, advanced computing, hypersonics, space systems and biological enhancements to human performance."

Eventually, however, China could overtake Russia as the United States' greatest rival as it continues to modernize its armed forces and develops new ways to approach warfare, the report said.

By 2035, it is likely "that the United States could face a true peer or near-peer adversary, who will have an ability to operate in multi-domains, a capability to deny domains to U.S. forces, and who will be able to operate with certain technological advantages over a U.S. force," the report said.

By the time 2050 rolls around, game changing technologies on the U.S. side will include laser and radio frequency weapons, swarms of drones, rail guns and synthetic biology, it said.

The paper was released in conjunction with TRADOC's Mad Scientist Conference, which was held at Georgetown University in Washington, D.C. The event took place July 25 through 26 and brought together military leaders, government officials and academia.

Gen. David Perkins, commanding general of TRADOC, said the event was a good way to bounce ideas off of different people with unique perspectives.

"If you don't have a … collaborative process, and very different ways of looking at things, your ability to look at the future really starts to more and more mirror your past," he said.

Perkins noted that the U.S. military must continue to push the envelope when it comes to technology development if it wants to stay relevant.

"I don't really worry about our soldiers being outfought," he said. "As we look to our enemies around the world, they might not outfight us on the battlefield, but I think they might be able to sometimes out imagine us ... into what is the realm of the possible and maybe where the future can be."

It is also necessary for the military and its allies to prepare for multi-domain battles, he said.
"Why would you limit yourself to just two domains?" he asked. "Let's take a look at all of the tools that we have available and all the domains."
Topics: Land Forces, Army News