ROBOTICS AND AUTONOMOUS SYSTEMS
Air Force Leader: Artificial Intelligence Could Help Monitor Social Media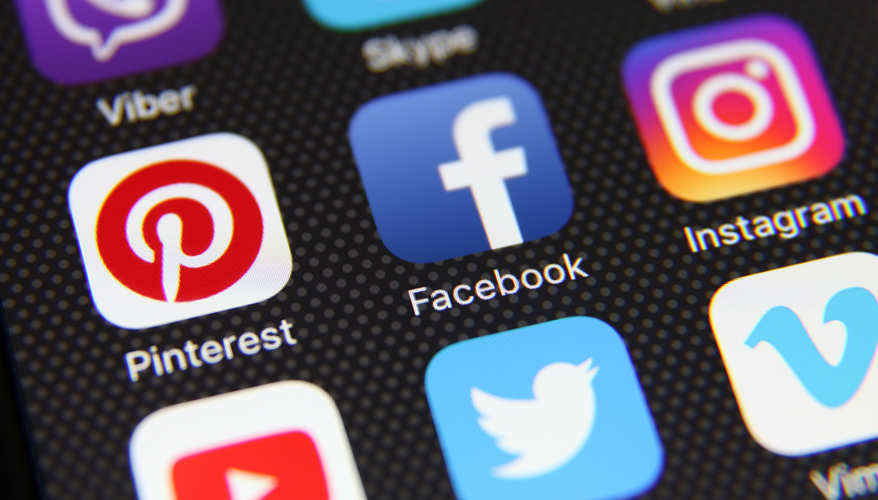 Photo: Getty
Advances in artificial intelligence could help the U.S. military exploit information gathered from social media, the chief of staff of the Air Force said July 26.

"There's a significant … amount of that data that we collect that hits the floor and we never actually look at it because we don't have the analytical capacity," Gen. David Goldfein said during remarks at an Air Force Association event in Washington, D.C.
All four services are looking to industry to help them sort out and analyze data, he said. "How do I take that very human-centric methodology that we have today and use artificial intelligence … to do that upfront analysis so that by the time it gets to the human level of analysis we've already refined it and focused it?" he asked.

Having that ability would improve the military's common operating picture and increase decision speeds, he said.

Goldfein recently traveled to New York and met with leaders at Bloomberg. "They have built some incredible search engine technology," he said.

He asked them about the level of violent extremist activity occurring globally in the previous 48 hours. "The young guy sitting there at the keyboard … typed it in and hit 'enter.' And I sat there and I watched as a map populated with little circles … and all of it [came] from real-time analysis of Twitter," Goldfein said.

No humans were actively involved in the collection effort, he noted.

"You want to zero in and dig in… [and] find out what's going on" in the world, he said. "You can narrow in … all from social media. That's pretty exciting technology."

Intelligence gleaned from social media using AI tools can be shared easily because it's open source, he said.

"It's not coming from something exquisite from which I've got to protect sources and methods," he said. "It's coming from social media and it's coming at a speed that's actually faster than sometimes we can get from some of our more exquisite intelligence-collection capabilities."

To illustrate his point about the value of analyzing social media, Goldfein discussed the U.S. government effort to attribute responsibility for the missile attack that shot down a Malaysia Airlines flight over Ukraine in 2014. It was eventually determined that the surface-to-air missile was fired from territory controlled by Moscow-backed Ukrainian separatists after being transported there from Russia.

"We were searching for the smoking gun and we found it a month later on Facebook when we found posted pictures on Russian blog sites that actually showed the activity," he said. "But it took us a month to figure it out."

Using AI could speed up that type of intelligence gathering in the future, Goldfein said. "That's where I see this marriage between where industry is going and the innovation that we have seen coming out, and where … there are military applications," he said.

The Air Force will be looking to procure artificial intelligence technologies from the commercial sector in Silicon Valley as well as the traditional defense industry in the coming years, he said.

Meanwhile, the service is developing a "global strike roadmap" in consultation with members of Congress, Goldfein noted when asked about the future of the bomber fleet. The roadmap is slated to be released in September.

"If we get this right in the future as we go forward, we're not going to have as many conversations about any particular platform," he said. "We're going to have conversations about the capability of the family of systems… because I can't think of too many missions that I would actually ever put a single weapon system up against it."

The roadmap will include "all of these capabilities that come together to allow us to hold targets at risk," he added.
Topics: Robotics, Robotics and Autonomous Systems, Information Technology, Infotech