VIEWPOINT RESEARCH AND DEVELOPMENT
Innovation Requires More Than Corporate Slogans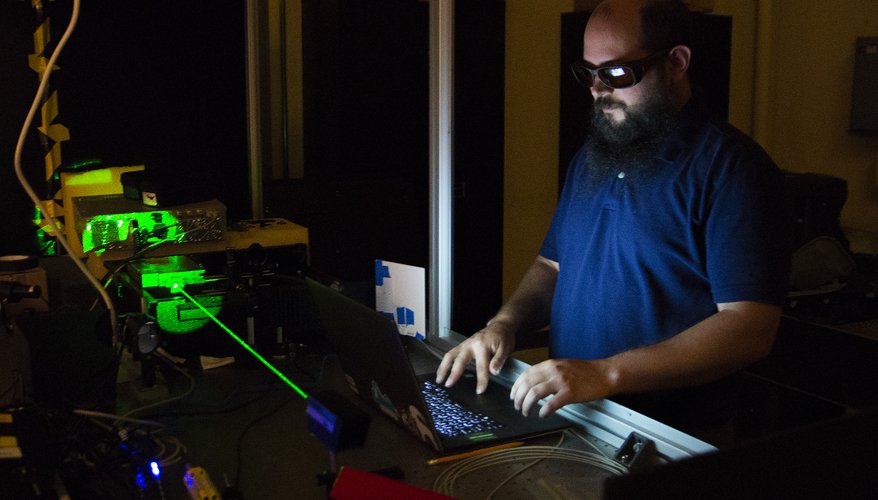 Photo: Air Force Research Laboratory
Defense innovation is often constrained by industry perceptions of what government wants rather than being spurred by what is possible.

Federally funded research opportunities are limited and the defense budget as a whole faces uncertainty leading into the 2020s. Defense firms cannot rely on Defense Department funding to support innovation, nor can they risk shareholder discontent stemming from the risky decision to fund innovation using internal corporate investment dollars with no clear end customer.

Further, the department's recent push to bridge the relationship between innovative commercial companies and its needs have had mixed results. Yet the need for innovation is clear — security threats aren't getting any simpler and government budgets will remain pressured.

As defense firms sort through how to best take on technological innovation, they should promote innovation throughout other parts of their business. Many defense firms are not being proactive in promoting a culture of innovation, limiting their ability to be bold and take calculated risks. According to a PA Consulting survey of 800 senior executives, only half of senior management in the defense sector felt their leadership teams displayed vision and passion to drive innovation, and about a third did not feel that their firms were good at rapidly deploying innovation and technology to meet customer needs.

By combining a more robust understanding of a firm's potential market with leadership and team development, executives can steer their organizations to be more agile in their targeting and application of innovation.

A culture of innovation starts at the top, and is strongest when companies put it at the heart of the organization and create a continual dialogue with leadership, employees and customers.

Innovation takes great leadership. However, companies operate in a time when many senior executives feel increasingly disconnected with the advancement of technology that drives business change.

This is often the case in the U.S. defense industry, where the acquisition process and timelines of government bureaucracy can stifle innovation. But the research has shown that many organizations are pleading for strong and inspirational leadership.

In many organizations the key individuals that can ensure innovation, such as the CEO and executive leadership team, are not leading from the front.

Some aerospace and defense industry executive teams have successfully led innovative technology initiatives, including unclassified and classified unmanned aerial systems programs, advanced rockets, space propulsion, light attack jets and more. But how might an organization systemically increase innovation in product development teams or executive leadership teams?

One approach is to recognize that this is fundamentally a leadership and cultural issue, and to engage experts in executive leadership coaching, for both individual senior executives and their executive teams.

With an external executive coach whose engagement to foster innovation is supported by the leader, defense firms are moving toward boldness and innovation and away from fear of failure.

Executive leadership coaching supports enterprise improvement through tailored team and individual executive coaching.

Executive coaches help leaders grow as individuals and in their critical organizational roles, and to identify and support the cultural and leadership growth needed.

If senior management in defense sector firms believe they have the vision and passion needed to achieve innovation, then why are they often not successful? The successful practice of innovation requires a single team approach with effective communication to instill trust, support and confidence to explore the boundaries of innovation and to drive out fear.

Failure should not be the problem as it can lead to better results as long as it is not repeated. Attempts to innovate should be rewarded and then the organization learns from it. A focus on innovation requires leaders to be driven and willing to withstand a few failures.

The executive coach — most often a trained coach, facilitator and consultant — works to transform team performance with new ways of communication and new patterns of team interactions and behavior.

This is particularly valuable when bold and company "game-changing" moves are required. Innovation in the defense sector requires companies to explore these types of real-time organizational processes in order to produce long-term, sustainable improvements in their executive teams that will drive change.

In general, executive team coaching serves teams of usually six to eight people who want to work together in a more effective manner and are driving toward better performance.

Team coaches are trained individuals who enjoy working with executive leaders and groups and understand corporate "systems."

Often, they appreciate that the interpersonal dynamics within teams can be changed to yield demonstrable improvements in performance.
Team coaching is conducted during regularly scheduled work meetings and it is done in real time. Data collected during interactions and when the coach interjects helps individuals within the team make adjustments to improve performance. The team coach uses various methods and practices to facilitate change, engaging in a formal individual coaching relationship with the lead executive. The leader's buy-in to function effectively through the coaching process and support it within his or her team is vital to the success of the initiative.

When team coaching is combined with the executive team's efforts on innovation as a focused effort, the result can be both powerful and convincing in changing the organization's approach to innovation.

It cannot be merely words on a mission statement or a corporate vision. Being "bold and innovative" are great words but they ring hollow if the entire leadership team is not bought in and communicates together as a team to drive both sustainable results and management support. Visible actions and behaviors from leadership around innovation must be demonstrated to the organization.

Innovation-focused executive leadership coaching enables leaders to build and sustain a robust innovation culture. Innovation coaching strengthens skills for leading and motivating teams to deliver results that exceed expectations.

Executive leadership coaching of teams is a growing field and over 40 percent of Fortune 500 companies employ executive leadership coaching at some level. But the art and science of team coaching is a more recent, growing practice that when executed correctly, can absolutely change the internal dynamics of the organizational team.

Robert F. Wood is an advisor to the aerospace, defense and security industries at PA Consulting Group. He specializes in corporate strategy, winning competitive programs and executive leadership coaching.
Topics: Viewpoint, Research and Development