Industry Must Embrace Open Architectures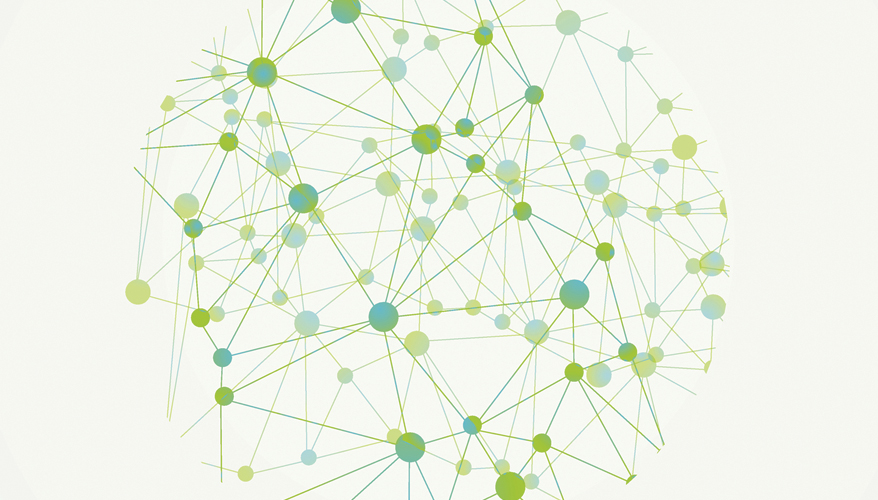 Photo: Getty
Success on today's multi-domain battlefield will belong to those shifting from the simplicity of bullets and missiles to embracing the complexity of tomorrow's weapon of choice — speed.

State-of-the-art analytics and machine-to-machine automation systems that are cyber resilient are driving unprecedented speed — turning data into decisions and allowing those decisions to be put into actions.

Military operations at speeds that are swift and secure will give the U.S. military the edge on the battlefield. Intelligence cannot exist in the silos in which they were developed, but must have the ability to be shared across services and agencies for greater interoperability and collaboration among forces.

These new concepts of operations must also be flexible, evolving with the threat environment and the user who needs them to survive.

Ensuring that warfighters have relevant systems at their fingertips will depend upon the architecture on which they were built. Open system architecture not only enables this critical need, it also allows the Defense Department to encourage competition among its suppliers while driving innovation and conserving resources.

Multiple defense acquisition initiatives provide guidelines for the use of open system architecture to make the development of systems more efficient and effective. Using such an approach allows Defense Department organizations to reap several benefits including reduced total lifecycle costs and vendor lock-in for acquiring and updating complex systems.

These practices also increase the speed at which the department can develop new products or adjust existing tools to enhance a fielded system.

Open system architecture includes three facets.

"Modular design" allows for well defined interfaces that reduce the time and effort needed to build and acquire systems and to integrate new technologies into legacy systems.

"Open interface standards" allow the Defense Department to manage data rights in large acquisition programs more effectively by eliminating the vendor lock-in caused by proprietary, closed solutions.

And "conformance" encourages vendors to supply innovative solutions and capabilities that meet published standards and create a more competitive marketplace.

Raytheon has seen first-hand how open architecture approaches can enhance business operations. The company was built on the portfolio of several companies, each with its own business systems and processes. Over the years, to reduce the cost of operations, it consolidated and centralized the systems that support the business using best-of-breed open architecture solutions. It did this to ensure it effectively integrated people, processes and technologies across the enterprise.

Seeing the value that open architecture delivered for the company, it began looking at government programs to determine where it could apply these same lessons.

Open architecture supports a business model that allows the Defense Department to leverage collaborative innovation from multiple vendors across many programs. When vendors create products that conform to well-defined standards, agencies can use a capability across a portfolio of programs.

For example, on a program for a proprietary customer, the Raytheon team capitalized on the Defense Advanced Research Projects Agency Insight framework to deliver advanced data analytics and an integrated common operating picture. It used standards-based interfaces and components that were implemented using commercial and open source tools. Using an open systems architecture approach saved the program years of effort by using the DARPA investments.

Another benefit for the department is enhanced competition. An open environment gives everyone a chance to bring value to the government. Subcontractors that embrace the environment will flourish. Those that lock down their systems, "resting on their intellectual property," will get run over.

Having a structure that is known, understood and published brings lower cost for development of services and ensures the government will have multiple solutions to choose from. This essentially offers government procurement officers more choices at lower costs.

Open systems architecture uses standards-based interfaces and data formats to reduce cybersecurity risks. Today, every organization must assume that they are vulnerable to such breaches. Open architecture helps maintain full mission capability despite the constant threat.

Using automated testing for validation and verification throughout the system development lifecycle reduces risk by ensuring security standards are "baked-in" to a system and not just "bolted on" after the system is built. Automated tools for static analysis can scan system source code to enforce information assurance standards, and dynamic analysis tools can scan system interfaces for vulnerabilities to detect known security issues.

To drive greater adoption of open architecture solutions the government should consider rewarding corporations that use this approach as a means to increase long term savings.

New contract structures can provide for a higher return on investment when open architecture approaches are delivered and maintained across time. The acquisition community does not need the competitive innovation and lower costs of open architecture approaches simply to purchase cheaper systems.

The acquisition community needs the competitive innovation of these approaches to allow them to purchase flexible and relevant systems at a cost they can afford.

Todd Probert is vice president of Raytheon IIS.
Topics: Information Technology, Infotech, Viewpoint