New Wideband Satellite 'Blueprint' Requires Industry Collaboration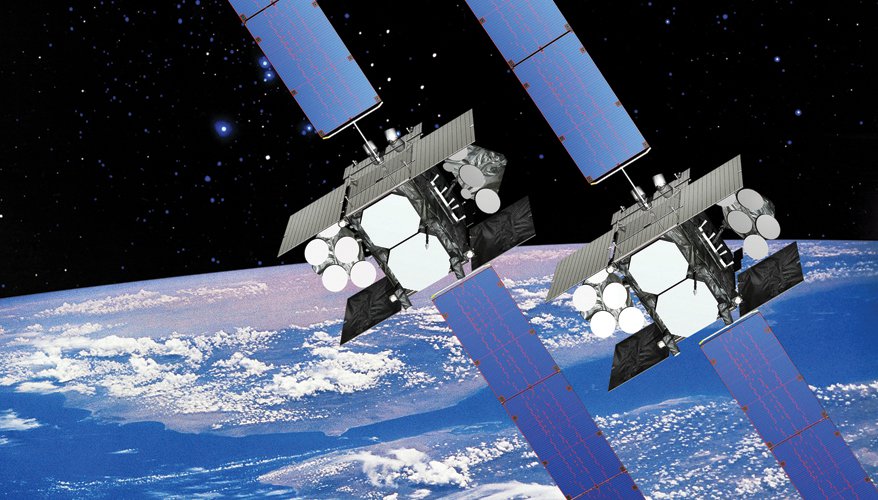 Wideband Global Satellite Communications illustration
Photo: Air Force
The launching of an analysis of alternatives for Defense Department wideband satellites has inspired unprecedented enthusiasm within the military community — and for good reason.
Through the analysis, leadership intends to establish the next generation of satellite communications architecture and the necessary infrastructure to replace the Wideband Global Satcom program. This same leadership has clearly articulated the expectation that commercial satellite communications will be an integral — essential even — element of the future architecture.
WGS supports intelligence, surveillance and reconnaissance in addition to command and control. But in an era when operations and missions are increasingly global and complex, this fleet will not be able to meet the accelerating demands for satellite-enabled, high-speed/high-quality data transmission on land, in the air and at sea, among other core essentials.
Frank Kendall, former undersecretary of defense for acquisition, technology and logistics, signed the directive initiating the analysis of alternatives in December. Since then, a commercial working group has formed to gather perspectives and input from industry about the best ways to move forward. This is a significant recognition of what the private sector brings to the military's operational picture, as well as the reality that exclusively government-owned and operated satcom systems are neither feasible nor affordable.
As a participant in the commercial working group, I can acknowledge that this collaboration is progressing in a productive manner. Satellite communication companies are at the forefront of the latest and most profound innovations in space. Our top executives work with government colleagues to develop a "blueprint" to take the best of what industry has to offer, and seamlessly integrate these capabilities into the future Defense Department architecture.
Gen. Jay Raymond, Air Force Space Command commander, has said that such innovation serves a vital purpose at a time when space is contested, degraded and operationally limited.
"When our battlefield airmen go into the fight today they do so with air, space and cyberspace in their quiver," Raymond said, as he announced the formation of the space warfighting construct, which will combine improved situational awareness and responsive command and control in the interest of space superiority.
"Space and cyber are the DNA of multi-domain integration. … Our joint warfighting partners need to have space all the time. That's not a given anymore. We're hard at work to make sure that it is. And it is going to take the support of government, industry and the support of our international partners," he said.
While his words are encouraging, so far, the commercial working group has carried on in a seemingly detached, independent manner. There are other working groups supporting the execution of analysis, of course, and we realize that each has its own "swim lane." Yet, seven months into the process, it seems to me that the analysis will benefit from more transparent interaction between the commercial working group and these other groups.
Insights about the overall strategic objectives of the analysis of alternatives, and the understanding of where the various streams and expertise intersect would benefit the progress moving forward. This would aid in leveraging the resulting "lessons learned" to develop a lasting, valuable, integrated satellite architecture for servicemen and women.
With a broad, enterprise-minded incorporation of our commercial collaboration, we can address some key improvement points.
Current and pending pathfinder initiatives focus on legacy terminals and historical use cases with limited potential to meet the capabilities requirements of tomorrow's missions. The industry is able to work faster on the flexibility of modems to enhance ground architecture. Yet these initiatives are just now beginning to be explored for consideration in future pilots or pathfinders. If pathfinders continue to explore yesterday's challenges and technologies, the risk is high that they will imply the wrong solution and even create another challenge for tomorrow with a cost that is unaffordable.
Current descriptions of Pathfinder 4 and Pathfinder 5 demonstrate greater promise for mission relevancy, but those efforts currently will extend beyond the analysis' stated completion date.
While it is extremely encouraging to see the positive movements forward, my natural impatience wants this to move faster — the warfighter is counting on it.
Air Force Gen. John Hyten, Strategic Command commander, said at an Air Force Association's Mitchell Institute for Aerospace Studies speech that in order to meet his three priorities of strategic deterrence, decisive response and a combat-ready force, the Defense Department must go fast and take risks.
That spirit of innovation and risk-taking still exists in the United States, especially in the private sector, Hyten said. Citing a specific example of how to move faster and loosen up on some of the risk issues, he said, "I see a lot of specific examples that are there. You want to see a specific example in space, just go look at the commercial business.
"You also have to ask yourself, on the wideband side, with the wideband commercial side, why are we even buying wideband satellites? Why don't we have the commercial side that already built them in three years go ahead and buy them for us, and we'll just lease it back or come up with some other arrangement in order to do that."
I cannot agree more.
Indeed, to ensure the analysis of alternatives "goes faster," a cultural overhaul must take hold — one that thinks "commercial first" in establishing and investing in future satellite communication architectures.
While this is a significant cultural shift, the analogy would look like this. In order to fill a bucket optimally, one first places in the big rocks, then smaller pebbles, and follows with sand. Commercial satcom with its rapid innovation and flexibility provides the big rocks, or the foundation; then, allowing for specific purpose-built, commercially hosted as well as government owned or operated spacecraft to meet exquisite needs.
All of which provides a diverse, technologically advanced, affordable and resilient mix of capabilities.
With a "commercial first" mindset, private companies supply the "big rocks." They are more capable to "go fast and innovate" at the speed of need. This leads to more rapid development of core components of any strategic, focused and well-integrated satellite architecture — one that enables global mobility, resiliency, high data-driven functionality, security and affordability. The smaller rocks and sand cover more specific needs, which are unique to specific defense niche requirements and technologies — needs that military satellite resources and commercial ones can fulfill to form a fully complementary partnership.
The optimist in me says that we will reach this point; that our insightful and experienced leaders are strong and vocal proponents of this direction and that the execution level will follow suit.
But the realist in me says we are not quite there yet. And, if we do not get there in time — especially in these early stages of the analysis of alternative's exploration of the range of options — military missions will suffer the fallout.
So let's not just communicate, let's collaborate. Our future success is at stake.

Rebecca M. Cowen-Hirsch is Inmarsat senior vice president for government strategy and policy in the United States government business unit. She also served as the program executive officer for SATCOM, teleport and services at the Defense Information Systems Agency. In addition, she established the defense spectrum office, serving as its first director.