DoD Puts 'Foot on Gas Pedal' to Catch Up on Electronic Warfare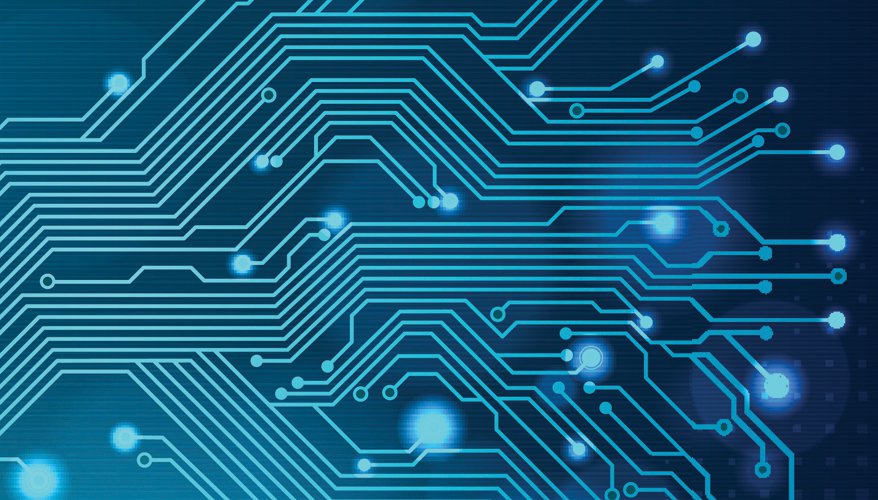 Photo: Getty
After what one senior official called "25 years of inattention," the Defense Department is pushing ahead to make its defensive and offensive electronic warfare capabilities more robust.

"There is an appreciation on the dependency of our electronic warfare capabilities [and] to make sure that the force — all the platforms — are survivable. I think that appreciation is very real and very substantial," William Conley, deputy director of electronic warfare in the office of the undersecretary of defense for acquisitions, technology and logistics, said during a recent Mitchell Institute speech.

"The foot is fully on the gas pedal" when it comes to catching up on EW capabilities, he said.

Electronic warfare is among the fields that the Pentagon has identified as part of the "third offset" — a collection of battlefield technologies that the U.S. military must master in order to leap ahead of potential adversaries.

In the wake of a Defense Science Board report on the military's electronic warfare shortcomings, Deputy Secretary of Defense Robert O. Work created an electronic warfare executive committee comprising high-level military leaders who meet once per month with the goal of reversing the "inattention."

The July 2015 report, "21st Century Operations in a Complex Electromagnetic Environment," concluded that the United States military was "no longer the overwhelming leader in these technologies." The neglect set in after the end of the Cold War and with the perception that advanced threats had all but disappeared, it said.

"Superiority in electronics is now severely challenged and a substantial set of initiatives is needed to regain the advantage," the report said.
The committee includes the undersecretary of defense for acquisitions, technology and logistics, the vice chairman of the Joint Chiefs of Staff, the services' acquisition executives, Strategic and Cyber Command commanders, the directors of Operational Test and Evaluation and the Defense Advanced Research Projects Agency, and others.

Conley is the point man in the Defense Department's campaign to make electronic warfare more robust.

"We — in my opinion — basically got to where we are in electronic warfare after 25 years of inattention. We will get out of it with 25 years of attention," Conley said.

His office released in the spring a strategy document that looks at the current state of electronic warfare and where it is going. While Defense Department personnel and contractors can access the report, it is not releasable to the public, he said.

An implementation plan is in the works that will give specifics on where programs are going. That will be classified on a secret level because it will include exact technical specifications of next-generation capabilities, he said.

The challenging part of writing the plan will be avoiding prescriptive documents that say something must be done in an exact way. That stifles innovation, he said.

However, if the plan isn't prescriptive at all there is a risk that the military will go down the same path and suffer another 25 years of inattention, he said.

"It is a delicate dance — in full disclosure — to make sure we get this right," he said. The implementation plan needs to set goals that will bring the department to the "next level." In about six months, he will begin sharing more specifics in classified settings, he said.

It is a complicated field and the threats and technology are rapidly evolving, he noted. In modern battlefields, data and communications will be traveling over the airwaves unless someone wants to carry fiber-optic cable around. Adversaries will try to intercept or jam communications or sensors such as radars. In turn, U.S. forces want to do the same to the enemy.

"Underneath our feet, the ecosystem is continuing to change," Conley said.
Peter W. Singer, a strategist and senior fellow at New America, a Washington, D.C., think tank, said the U.S. is lagging in the field because "our focus was elsewhere. Where there was major interest in EW, it was how it could be applied to current problems, such as jamming [improvised explosive devices]. The challenge is that, while the low-end threat hasn't gone away, geopolitics has changed, with major state rivals, with far greater capabilities."

Conley gave an example of a potential problem in high-end warfare. A trendline shows that a surface-to-air missile that can reach 600 kilometers might be possible by the 2030s. The electro-magnetic spectrum will be needed to guide that missile to its intended target.

"You can't just lob something 600 kilometers and expect to hit it. You're going to have to guide it," he said. It might require a midcourse update of the target's presumed location. That requires protecting the electromagnetic spectrum. Only after reaching the vicinity can the missile turn on its seeking device, he said.

The anti-access/area-denial warfare the Air Force, Navy, and increasingly the Army, see themselves fighting against near-peer adversaries will also take place in the electromagnetic spectrum, he said.

Nations project power by setting up "no-go zones," and they are extending these engagement areas year by year, he added.

"Everything about forming an A2/AD environment is about being able to access the spectrum," he said.

As the Army develops its multi-domain battle concept, Conley noted that its plans will depend on the ability to network data and share it over these domains. "It is going to be going in some way, shape or form over a wireless link," he said. "How are we contesting it? How are we protecting it? How are we accessing it?"

China's military doctrine calls for information dominance in any battle, he said. That includes space, counter-space, cyberspace and electronic warfare.

"If they say they want to dominate something and we say we want to dominate something it is highly unlikely that both of us simultaneously can achieve dominance," he said. The best that can be achieved in such a contested environment is "superiority," he added.

If an adversary understands how an opponent thinks, it can start sending bad data, or prevent information reaching where it needs to go, he said.
Singer said it is hard to know how close potential adversaries such as China and Russia are to the U.S military when it comes to electronic warfare.

"You won't be able to say who is better until after the fight, but they clearly see it as an area to offset our own advantages," he said in an interview. They are making major investments in the technology, he added.

"Two can play the 'offset' game. And don't just think of this problem set the way we do — by framing it as an air services issue for the Navy and Air Force to hash out. Russia showed off some interesting capability on the ground warfare side in Ukraine," he said.

Another major issue, Conley noted, is fighting in joint operations and with allies.

"Not every fight is a high-end fight, … not everything is a [counter-terrorism] fight, but we have to be able to span across the range of military operations and across the different phases of a conflict to make sure we have the right capabilities at the right time," he said.

The U.S. military needs cognitive systems, he said. It needs them to be more agile, capable of doing different things and adaptive so they can respond to changes in their environment faster.

If allies don't have the same systems, or don't know about U.S. capabilities, some electronic warfare weapons may have to be switched off, or risk being mistaken as an attacking adversary.

There has been a lot of "need to know" and secrecy between allies, he said.
"The more we can break down that belief, the better off we will be," Conley added.

"We want to be able to be better integrated with the overall joint force, [and] with our allies," he said.

Training, therefore becomes essential. The Air Force's Red Flag exercise in the Nevada desert where allies fly together is a step in the right direction, he said.

"How do we train in a contested environment regularly enough?" he asked.
The materiel side is another matter. "What are those systems of the future that we want to go ahead and do?" Conley said.

Singer said: "There are some interesting things going on with multifunction systems that can swing between a sensor and electronic warfare role, turning all sorts of platforms into EW fighters. Your Aegis destroyer or your B-52 could become an EW system, too. It reflects how EW is changing from being about waves to software."

One of the few technologies Conley mentioned was penetrating electronic attack — an aircraft either manned or unmanned — that can jam enemy radars and pave the way for fighters or bombers in an anti-access scenario. An analysis of alternatives is underway that will look at accomplishing the mission from either standoff ranges, or "stand-in," or penetrating, ranges. They could be the same platform, he told reporters.

"I would personally advocate that we actually move away from assigning, 'This is a stand-off and this is a stand-in,'" he said, but declined to say much more until after the study was completed.

Conley could not provide exact budget numbers on what the Pentagon is allocating for electronic warfare systems — much of what occurs in the field is classified — but the Defense Department is boosting its EW research-and-development funding to nearly $5 billion per year, he said.

But that pales in comparison to the wireless communication companies, he noted. They spend some $50 billion to ensure that their signals reach their customers securely and dependably. Conley wants to tap into their innovation.

About 40 to 50 years ago, the Defense Department led the word in electronics, but most innovation now occurs in the private sector, he said.

"We have to be very deliberate in how and where we choose to be innovative in our defense-unique dollars," he said. And "we have to make sure we have the tech base to feed that materiel."

Singer said advancements in the field are taking place in the private sector — everything from chips to machine learning. The challenge will be bringing those innovative ideas into the military, he added.

Conley recommended that industry members who have good ideas approach members of the electronic warfare executive committee.

Meanwhile, platforms should have some basic EW capability using the technologies available today. Upgrades to ensure "we get it right" would come later, he said.

"One of my goals is make sure as we lay out where we are going in the next five years that we are asking for things that are A: possible and B: are cutting edge," he said.

Technologies that are "beyond possible" might result in wasted resources and a failure to reach goals.

"If we ask the appropriate questions, we can get to something that is both achievable and also gives us a nice advantage," he added.
Topics: Cyber, Cybersecurity, Infotech, Information Technology, Research and Development