INTELLIGENCE AND SURVEILLANCE
Real-Time Ship Tracking System Goes Live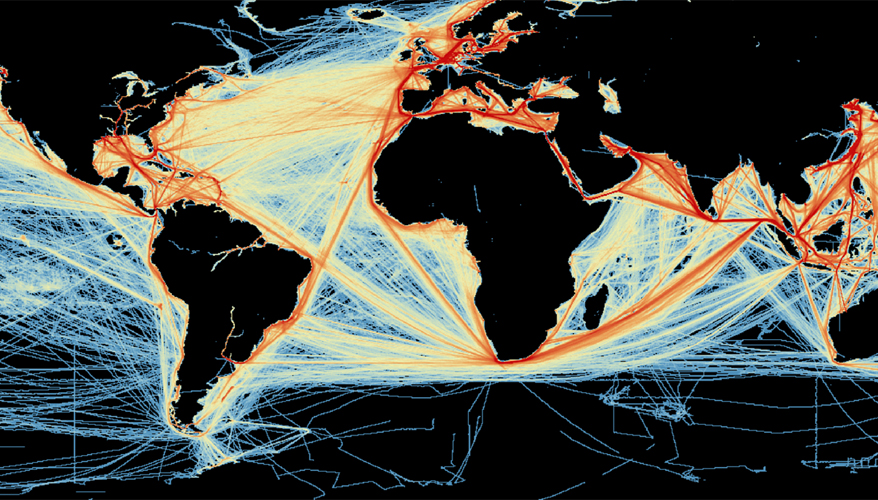 Harris Corp. has developed the ExactView real-time automatic identification system
Photo: Harris Corp.
SAN ANTONIO, Texas -- A system designed to provide real-time positions for large ships via satellite tracking is now operational, Harris Corp. announced June 5.

Receiving up to the minute data on the position of ships has a variety of homeland defense and security applications, David Mottarella, Harris' senior manager of IntelliEarth maritime solutions, told reporters on the sidelines of the GEOINT Symposium in San Antonio, Texas.

Harris Corp. has partnered with Canada-based ExactEarth to develop the ExactView real-time automatic identification system, a series of space-based sensors that are being placed aboard the Iridium NEXT satellite communication system. ExactEarth will do the ground-based data processing. Iridium is in the process of replacing its original fleet with a next-generation constellation of 66 satellites. It had extra space and power aboard the new satellites for hosted payloads.

ExactView receivers will be aboard 59 of the planned 66 satellites plus five spares. Iridium currently plans to finish building out the fleet by the end of 2018. There are now four payloads in orbit providing the data, Mottarella said. They are already providing information to customers, he added. Each launch will provide more capacity until the system is complete. Harris expects 10 additional satellites to reach orbit about every two months.

The receivers pick up automatic identification data from ships that are required to carry the transceivers. AIS transmits ship identification, speed and trajectory data and is required on all ships of 300 tons or more. It was originally created by the International Maritime Organization for collision avoidance and ship-to-ship communications, but the use of its data has expanded. There are now 27 data points being transmitted. Ships of any size carrying passengers and those in the polar regions are now required to carry the AIS.

Customers are able to receive location data within one minute as opposed to previous tracking systems that would report it 45 minutes later or longer, Mottarella said.

There are potential benefits for government customers such as coast guards or the intelligence community. Ships are known to turn off their AIS transceivers for nefarious purposes. They may be fishing in protected zones or smuggling, he said.

The system will be able to track "rendez-vous," where ships meet. Doing that near a port is normal, but doing that in the middle of the ocean is suspicious, he noted. Customers can then go to any number of the commercial real-time imagery companies and see if they have a picture of what happened. They may spot a small boat nearby without a transceiver, for example.

There are a variety of nongovernmental customers for the system including shipping companies, insurers who want to make sure ships are staying on course and not straying into pirate infested waters, and commodity brokers, he said.

There are some 250,000 ships of 300 tons or more plying the oceans and 90 percent of the world's trade moves over the seas, a Harris statement noted.
Topics: Intelligence and Surveillance, Space