INTELLIGENCE AND SURVEILLANCE
Geospatial Agency to Share Historical Data with Private Sector, Start-Ups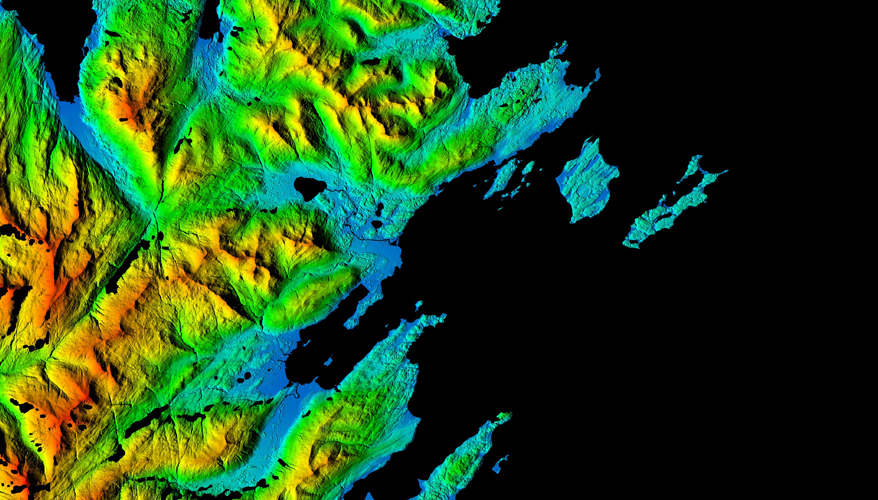 Digital elevation model of Alaska
Image: National Geospatial-Intelligence Agency
SAN ANTONIO, Texas — The National Geospatial-Intelligence Agency will share historical sensor data going back decades in a public-private partnership to help it wade through the massive amounts of information overwhelming it, the agency's director announced June 5.
Robert Cardillo, NGA director, said the intelligence community's mapping agency needs to form such partnerships to help it understand the tidal wave of data inundating analysts every day.
"NGA sits on an amazing and broadly untapped resource. We have labeled imagery, data and analysis going back decades. In a world of deep learning, historic data and ground truth are immensely valuable. Some have even called data 'the new oil,'" he said at the GEOINT Symposium in San Antonio, Texas.
Commercial industry is realizing the potential and profits of mining data. NGA would benefit from opening up its treasure trove of data to the private sector by tapping into industry's innovation. The agency can use the "byproducts" and the algorithms they develop to exploit the data, he said. NGA will create what he called a "data investment brokerage" to aid the campaign.
"NGA would invest our data, our analysis and maybe even our data exhaust -- the byproducts -- into promising startups, companies and ideas," he said.
It is not going to be without risk and NGA doesn't even know all the questions yet on how it can share this data, he added. There are many questions surrounding declassification and licensing, he said. He has appointed Anthony Vinci, director of a new office of ventures and innovation, to lead the effort.
Industry "has valuable data, as well as talent, creativity and ability to make something out of nothing to create new algorithms, trained machine vision, and whole concepts. We must tap into that," Cardillo said.
With the modern day onslaught of data, the agency has moved from the complication of information scarcity -- hunting for one perfect photo -- to information overload, finding coherence from a flood of imagery, he said.
If NGA were to attempt to manually sort through all the data it will receive in the next 20 years, it would have to hire 8 million analysts, he contended. The agency's goal is to automate 75 percent of its analysts' tasks, he added.
"We'll either sink or we'll swim, or we'll ride the rising tide," he said. "I say we ride."
That problem is particularly vexing when it comes to analyzing full motion video, a problem the agency is far from solving, he said. "It's time consuming, manually intensive, redundantly exploited, poorly integrated and leaves a great deal of useful data unexploited and undiscovered," he said. NGA has opened a new office of artificial intelligence, automation and augmentation to help it get at the problem, he noted.
The agency has also opened offices in Silicon Valley, Boston, St. Louis, Tampa, Florida and San Antonio to help seek out innovation and work with private sector partners, he said.
Topics: Information Technology, Intelligence and Surveillance