AeroVironment Delivers Tiny Drones to U.S. Military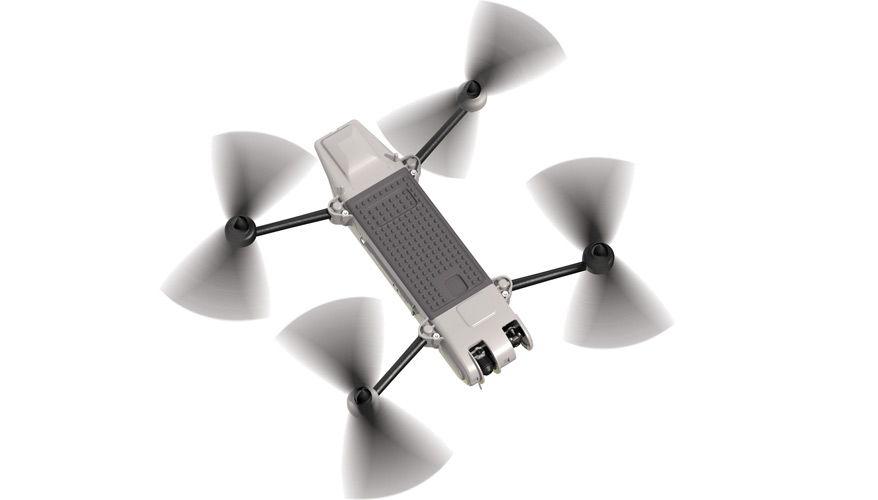 Photo: AeroVironment
A nano drone that can quickly collect intelligence, surveillance and reconnaissance information is now in the hands of service members, AeroVironment announced recently.
"There's still a large number of front line troops who don't have access to unmanned aircraft systems," said Steve Gitlin, AeroVironment's vice president of corporate strategy. "Therefore they either don't have … situational awareness or they have to rely on somebody else" to provide it.
In May, the company announced that it had delivered 20 unmanned aircraft, known as the Snipe, to an undisclosed U.S. military customer, with 10 more systems on order. The system is tiny and portable enough that it could potentially be deployed at the individual level, giving soldiers an organic capability for real-time situational awareness, Gitlin said.
The quadcopter — which weighs five ounces — can reach speeds of 20 mph and has a range of more than 0.6 miles. It employs rechargeable batteries and can fly for 15 minutes. It can also withstand winds of 15 mph, according to AeroVironment.
Additionally, it is equipped with electro-optical/infrared, low light-capable and long-wave infrared sensors. It can take photos or collect video in both day and night. It can also handle some moisture, Gitlin said.
"It's really rugged," he said. "We've done a whole host of different kinds of testing to really prove that Snipe can handle the environment that it's expected to be used in."
The system is controlled using a commercial-off-the-shelf tablet that has an easily operated interface, he said.
"With all of our small unmanned aircraft systems, the operator really isn't flying the aircraft, the operator is really guiding what they want to look at," he said. "There are no joysticks involved. It's all … on your control device on the screen."
AeroVironment's similar sized Hummingbird UAS informed the design of Snipe, Gitlin said.
"With the Hummingbird, our team had to develop new ways of designing and constructing something that small," he said. Engineers wielded "magnifying glasses that watchmakers use to fabricate the tiny components and the parts that enabled the nano Hummingbird to operate."
Topics: Navy News, International, Unmanned Air Vehicles