ROBOTICS AND AUTONOMOUS SYSTEMS
Textron Wins Drone Contracts with SOCOM, Navy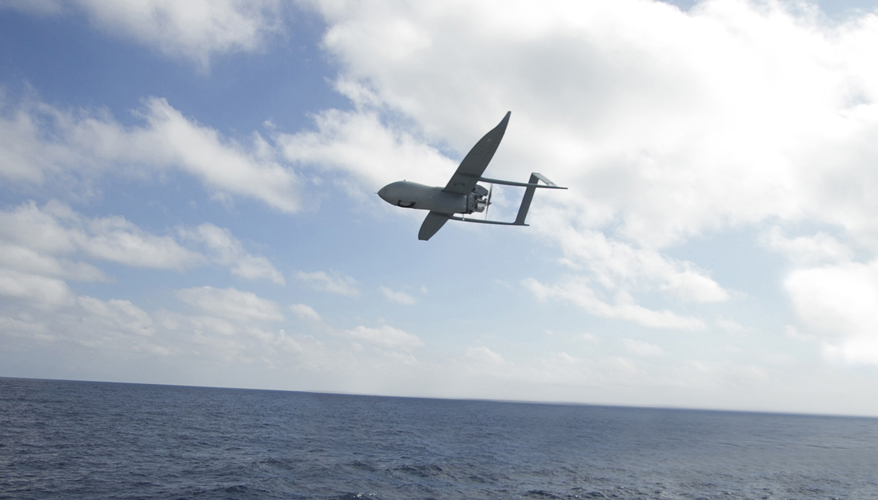 Aerosonde unmanned aerial vehicle
Photo: Textron Systems
PARIS — Textron Systems has recently secured contracts with U.S. Special Operations Command and the Navy for its Aerosonde unmanned aerial vehicle, an executive said during the Paris Air Show.

The awards, both indefinite-delivery/indefinite-quantity contracts, will give Textron the ability to compete for individual task orders, said David Phillips, vice president of small and medium endurance unmanned aerial systems at the company.

The SOCOM contract — known as Mid-Endurance Unmanned Aircraft Systems III — has a ceiling of $475 million over 54 months. Boeing's Insitu unmanned aerial vehicle also won the IDIQ.

The effort, which has a particular focus on the collection of intelligence, surveillance and reconnaissance information, is very similar to previous programs known as MEUAS I and II, Phillips told National Defense.

"They did change the requirements in what they're asking for this time," he said during the show, which was held at Le Bourget Airport. "They're asking for a more capable product in terms of the amount of payload capacity that they'd like to carry and they wanted a system that was very easily adaptable to different payloads."

SOCOM required that systems chosen could carry electro-optic/infrared cameras, tactical communications relay radios and five pounds of an undisclosed payload.

"They don't really define what the 'something' is, and often they don't like to talk about the kinds of payloads that we fly," he said.

Textron's Aerosonde is able to carry a total of 20 pounds of sensors, he noted.

"Aerosonde really was developed and has evolved into a system that is exactly what SOCOM wanted in terms of open architecture, payload capability [and] the ability to very quickly switch payloads and not have to bring an aircraft back to a factory," he said.

Phillips said he expects the individual task order competitions to be conducted in a fast-paced manner.

"Everything under this kind of contract stems from [a] deployed user … [in] AFRICOM, or EUCOM or CENTCOM," he said. "Somebody is saying 'I have a requirement for this capability,' whether it's ISR, whether it's signals intelligence."

The company also received an IDIQ contract with Naval Air Systems Command for an ISR drone, Phillips said. The contract — which is just under five years and worth $1.7 billion overall — has a requirement for a sea-based system and a land-based version. Textron won the opportunity to compete for task orders for both the sea- and land-based system, as did Boeing. Academi Training Center and PAE ISR are only eligible to compete for land-based task orders, according to NAVAIR.

It is likely the sea-based system will be used on cruisers and destroyers, Phillips said. He expected the marine version to be much more difficult to execute.

The "sea-based is [in] a much more challenging operational environment," he said. That "also requires you to have a heavy full engine. Not everybody has a heavy full engine."

Aerosonde has its origins in marine operations, Phillips noted. The system has in the past flown into hurricanes for research purposes.

NAVAIR's IDIQ competition coincided with the first task order competition, Phillips noted. An award is expected this year.
Topics: Robotics and Autonomous Systems, Robotics, Special Operations, Navy News