Boeing Seeks Boost to its Defense Services Business at Paris Air Show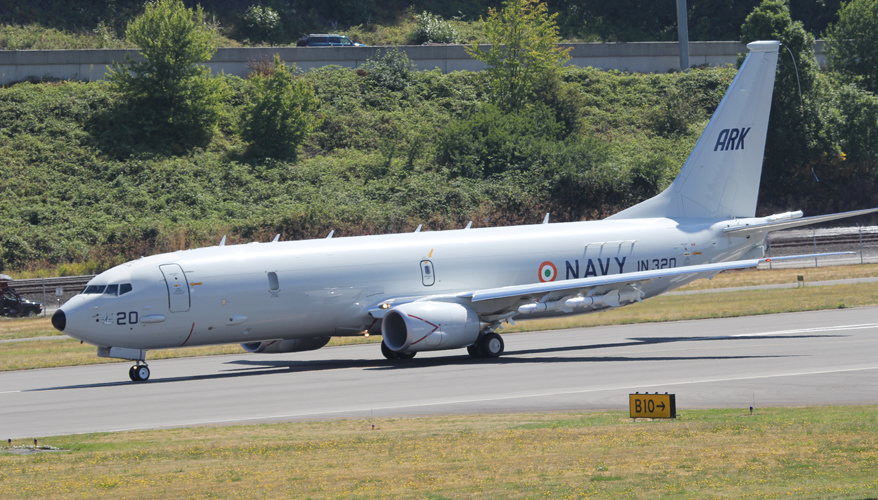 Indian Navy P-8I
Photo: Clemens Vasters via Flickr
PARIS — Boeing is looking to grow its defense and commercial services business as the demand to maintain aircraft fleets around the globe picks up, a top company executive said June 21 on the sidelines of the Paris Air Show.

"It's a growing market," said Stan Deal, president and CEO of Boeing Global Services. "It tends to grow between three to four percent a year."

Broadly, the global market for aviation services around the world is expected to reach $2.6 trillion over the next 10 years, according to Boeing's own estimates. About $1.5 trillion of that will go toward commercial assets, and $1.1 trillion toward government or military services. Much of the defense portion will go toward orders from the United States, but there are substantial opportunities in the Asia-Pacific, Europe and Middle East regions.

Boeing currently has about 9 percent of the defense market share for services overall, Deal told National Defense at Boeing's media chalet at Le Bourget Airport. "The thing that characterizes services … [differently] from manufacturing and producing equipment is it's a very fragmented market," he said. Around the world, there are hundreds of companies offering services, whereas on the manufacturing side there are only a couple of handfuls, he added.

"This is a much more competitive and dynamic environment [and] in that we see an opportunity for Boeing," he said.

While the market is crowded, there is a lot of potential, he noted. "Particularly on the defense side, the procurement cycle has not kept up with the sustainment of the fleets around the world," he said. "The solution we're trying to bring to the customer … [is] how do you do more for less so that you can bring the utilization of aircraft up in order to achieve … the mission?"

Of Boeing's 9 percent market share on the defense side, most of that is within the United States, he said. International orders make up 30 to 35 percent of the pie, he added.

"That international side is starting to grow. It has been growing at a faster rate than the U.S defense side," he said. Shifting threats around the world are fueling the trend, particularly for NATO member countries, he said.

To better address these burgeoning opportunities around the world, Boeing last year decided to consolidate its commercial aviation services and defense, space and security's global services and support groups into one entity known as Boeing Global Services. That will officially launch on July 1, Deal said.

"As we've merged the organization, we have fundamentally changed the way we operate to be at the pace of a service company versus a manufacturing company," he said.

When purchasing an aircraft — whether it be commercial or military — 30 percent of the cost is the actual procurement and 70 percent is operating it, he said.

"Our customers are demanding more and more solutions around how to shrink the 70 percent number," he said. At the same time, "the big message from our customers is [to] continue to improve on speed and competitiveness."

Boeing announced the merger in November and located the services business headquarters in Plano, Texas, just north of Dallas. So far, the transition has been smooth and only a few things need to be finalized before the official launch, Deal said.

Customer feedback so far has been positive, he said. However, "the ultimate positive feedback is they make orders with Boeing," he added.

Recent deals include the extension of a support contract with the Indian air force for its P-8, which will include engineering, services and field support, he said.

Boeing also recently announced the extension of a Defense Logistics Agency contract to provide parts for the F-15, he said. It also has established agreements with General Electric and Rolls Royce for engine work, Deal added.
Topics: Air Power, Defense Contracting, Global Defense Market