New Bomber 'On Track' Despite Funding Cut (UPDATED)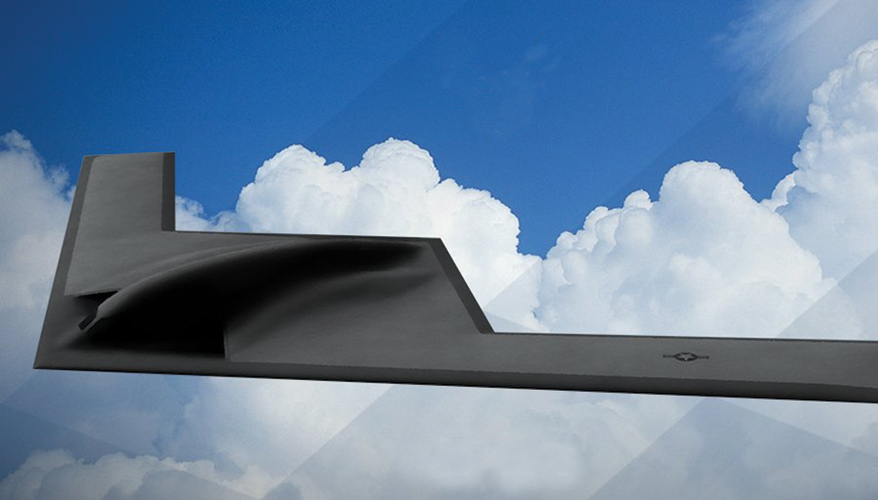 Congressional appropriators cut $20 million from the Air Force's fiscal year 2017 budget request for the B-21 Raider. But the move is not expected to hinder the program significantly, according to officials and one analyst.
The Air Force asked for $1.358 billion for the long-range stealth bomber. But lawmakers only provided $1.338 billion.

"I'm told by the program managers that there will not be a major impediment to getting the airplane delivered at this point in this lifecycle," Gen. Paul Selva, vice chairman of the joint chiefs of staff, said at a recent conference.

However, "there is a point in the not too distant future where any delay to the actual acquisition timeline for the airplane will become an obstacle to success, and we have to be really careful about the budget," he added.

The aircraft, which will be built by Northrop Grumman, is one of the service's top acquisition priorities. Pentagon leaders are concerned that China and other potential adversaries are improving their anti-aircraft capabilities, and they see a need for a next-generation stealth bomber.
"In the kind of environment we're going to ask our airmen to operate in, we're going to have to have that kind of platform," Selva said.

The service plans to buy at least 100 B-21s at an estimated average procurement cost of $564 million per plane.

Gen. Stephen Wilson, vice chief of staff of the Air Force, expressed optimism about the state of the project.

"We had a good preliminary design review and we're making sure we've got all the right people in place to get on with the program," he told National Defense. "We think it's on track."

The $20 million cut was a reduction in "forward financing," a mechanism that allows programs to carryover unspent research, development, test and evaluation funds into the next fiscal year.

"If there was something wrong with the program then I would hazard a guess that the cuts would be much, much more significant than $20 million," said Mark Gunzinger, senior fellow at the Center for Strategic and Budgetary Assessments.

A $20 million reduction is "really not that significant" in the context of a $55 billion-plus acquisition project, he added.

"It would be erroneous to conclude that this is any kind of a signal of concern or displeasure" on the part of lawmakers, he said. "It's certainly not going to cause any kind of a slippage to the program."
Correction: This story has been corrected to note that the Air Force requested $1.358 billion for the B-21 bomber program in fiscal year 2017, but only received $1.338 billion.

Topics: Air Force News, Air Power