Navy Procurement Spending Stays Flat in Trump's FY18 Budget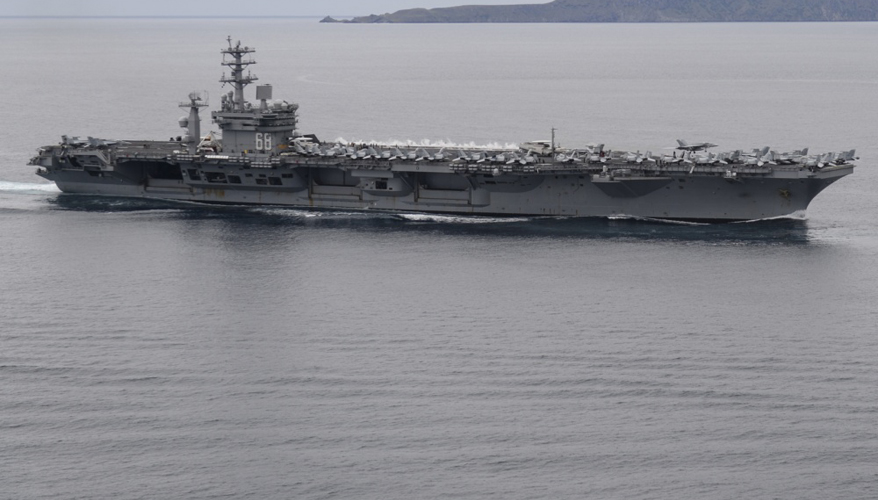 USS Nimitz
Photo: Navy
Although President Donald Trump has called for a major naval buildup, Navy procurement spending would not ramp up in fiscal year 2018 if his funding requests were enacted.

Under Trump's plan, the service would receive $152.4 billion in 2018, including base budget funding of $145.2 billion and $7.2 billion for overseas contingency operations. The enacted level for 2017 was $135.4 billion in base funding plus $11.8 billion for OCO.

Trump's 2018 request calls for a $9.8 billion increase in the Navy's base budget. But $6.9 billion of that bump would go toward operation and maintenance for a force that has been pushed hard over the past 15 years. Procurement spending would essentially remain flat at about $46.7 billion.

Within existing budget constraints, improving readiness was the top priority, said Deputy Assistant Secretary of the Navy for Budget Rear Adm. Brian Luther.

"The guidance was fix [and] fill the holes for '18," he told reporters May 23 during a briefing at the Pentagon the day the budget was released. "We tried to hold the line as best we could on our procurement funds."

Tom Callender, a senior research fellow for naval warfare and advanced technologies at the Heritage Foundation, said it's understandable that the Navy focused on readiness rather than surging procurement.

"Over the last several years the Navy got in a big readiness hole," he said. "Last year we were tying some submarines and some ships up to the pier because we could not afford to put them in the shipyard to conduct maintenance.

"A prioritization of trying to fix readiness, working on some of the plan to build ships but not seeing a big increase [in modernization funding in the 2018 request] was not a surprise," he added.

Building capacity and improving lethality to take on advanced adversaries will be given more emphasis in 2019 and beyond, according to Navy budget documents. Unlike previous years, the services did not release a detailed future years defense program with the 2018 budget request because the Pentagon is still in the midst of a strategic review that will shape the five-year plan, officials said.

The 2018 budget proposal calls for $17.3 billion to buy eight new-build ships including one Ford-class aircraft carrier, two Virginia-class fast attack submarines, two Arleigh Burke-class guided missile destroyers and one littoral combat ship. That is down slightly from $17.4 billion enacted for nine new-build ships in 2017.

Under Trump's plan, the Navy would also receive $843 million in advanced procurement funding for the Columbia-class ballistic missile submarine, the service's top acquisition priority.

The service would receive a total of $19.2 billion for its shipbuilding account in 2018, down from $21.2 billion enacted in 2017.

The size of the fleet is expected to increase in 2018. Thirteen battle force ships are slated to be delivered in 2018 and two are to be retired, bringing the total force up to 292, the documents said. The Navy aims to eventually grow the fleet to 355 ships, although questions remain as to whether there will be enough funding available in future years to reach that goal.

The budget would give the Navy about $15.1 billion for aircraft procurement, down from $16.1 billion enacted for 2017. The Navy would procure 91 manned and unmanned aircraft in 2018, fewer than the 124 enacted in 2017 and eight aircraft short of the previous budget request. The 2018 request includes money for four F-35C joint strike fighters, 14 F/A-18 Super Hornets and the first six CMV-22B Ospreys designed for the Navy. Two F-35Cs were cut relative to last year's request to free up money for readiness, Luther noted.

"We had to make hard choices and so we maintained more readiness accounts," he said.

Navy research, development, test and evaluation funding would increase by $350 million in 2018 to approximately $16.7 billion. That would include more than $1 billion for the Columbia-class submarine, $308 million for the Ford-class carrier, and $143 million for the Navy to reassess the capabilities required for the future FFX guided missile frigate.

The budget would increase the size of the active duty Navy from 323,900 to 327,900 personnel while the Navy Reserve would grow from 58,000 to 59,000.