BAE Pushes Advancements in Electronic Warfare (UPDATED)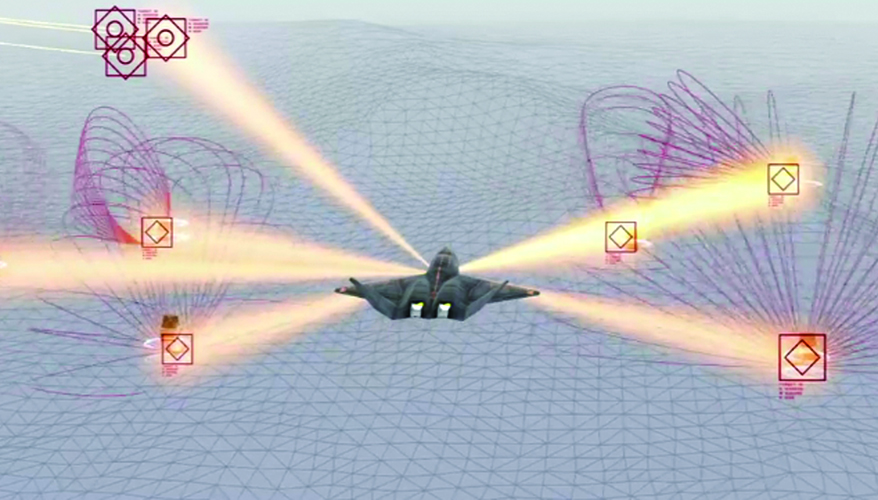 Photo: BAE Systems
As it looks to develop future technologies for the U.S. military, BAE Systems sees electronic warfare as a key area to shape the future battlefield's character, said Tom Arseneault, the company's chief operating officer.
There are several advancements on the horizon "that will take EW to the next level," he noted at a recent event. The Arlington, Virginia-based company is developing the advanced radar countermeasures program with the Defense Advanced Research Projects Agency that will push machine-learning technologies forward, he said.
"In the future, we may fly into areas where the radar is unknown," he said. The ARC program could help systems learn from past encounters with other systems to try an array of techniques to defeat the radar, he added.
Creating small-form factor EW systems is "perhaps the most urgent technology" for future warfare, Arseneault said. BAE is working on miniaturizing its systems — such as the one on the F-35 joint strike fighter — to be used by smaller platforms such as unmanned aerial vehicles or cruise missiles, he said.
BAE also sees promise in the global market for its combat vehicles and electronic systems, said Jerry DeMuro, the company's president and CEO.
BAE is producing assault amphibious vehicles and upgrading them in countries such as Japan and Brazil, he said. The company is also servicing M113 armored personnel carriers in Saudi Arabia, he added.
"We see a lot of international demand, including the Czech Republic, Australia [and] Poland, for some of our offerings," he noted.
DeMuro noted the company could benefit globally from the sales of PARS amphibious armored combat vehicles produced by FNSS Defence Systems, an Ankara, Turkey-based company of which BAE Systems owns 49 percent.
"With the activities in the Middle East, we see a lot of opportunities for that organization," he said.
Additional vehicles that are finding global success include the Marine Corps' forthcoming amphibious combat vehicle and the Army's future armored multi-purpose vehicle, which the company is building in an engineering and manufacturing development phase to replace the service's aging M113 armored track family of vehicles, DeMuro said.
Correction: A previous version of this article misstated the vehicles BAE Systems is servicing in Saudi Arabia.
Topics: Global Defense Market