'Iron Man' Suit On Track, But Hurdles Remain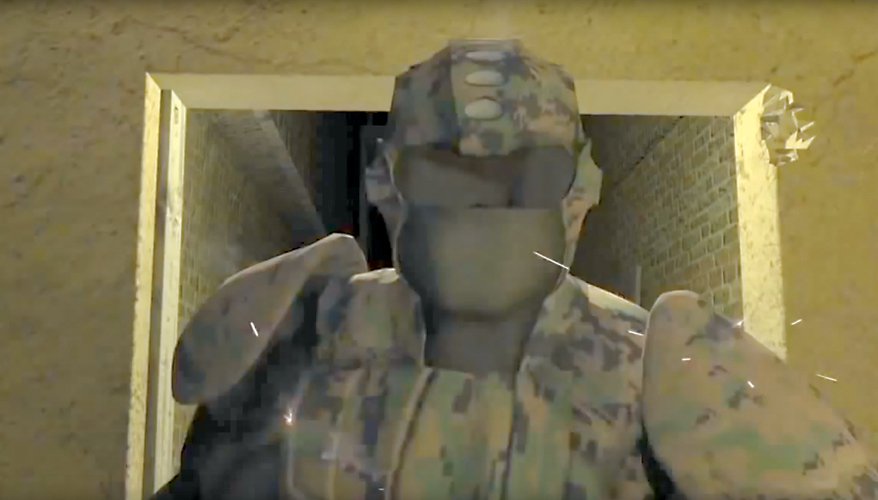 TALOS concept
Photo: Army
TAMPA, Fla. — A full body armor suit designed to protect commandos knocking down doors is coming closer to reality, as Special Operations Command anticipates revealing a fully functional prototype by the end of 2018, officials said.

The highly anticipated tactical assault light operator suit (TALOS), which has been in development since 2013, is intended to protect the first special operator coming through a door during a raid. It should have enough armor to thwart small arms fire or bomb blasts. It would also provide support for physically exhausting activities such as climbing multiple flights of stairs or carrying heavy loads.

Army Col. Jim Miller, director of the suit's joint acquisition task force, said the program is continuing to develop a prototype of the often-dubbed "Iron Man" suit. The current suit is called the Mark 5 because it has gone through at least five iterations since the effort first began.

"There have been some design changes to it every month since I arrived last July," he said at the National Defense Industrial Association's Special Operations Forces Industry Conference. Nevertheless, the task force has made progress narrowing down requirements and capabilities, he added.

The TALOS effort is "relatively on schedule," Miller said. "I say relatively because this is [research and development]," he added, noting that it is critical to develop a product that works as advertised. Once a prototype is developed, the effort will become a program of record, most likely run by program executive office SOF warrior, he said.

The suit comprises a base layer that hosts a variety of physiological and biological sensors, actuators that serve as the muscles to power the suit, processors and computers, and a durable exoskeleton that offers support to the operator.

Currently the exoskeleton is made out of titanium, but the task force may consider alternative materials such as composites in the future, Miller said.
Power supply remains a challenge, he noted. Ideally the operator should be able to move untethered for several hours. The task force hopes to achieve that goal by the time the first prototype comes online.

Keeping the weight down is also an issue: The suit is expected to be covered in armor "from head to toe" and feature enhanced ballistics protection, which adds load, Miller said. Any new modification that strengthens the armor has a "trigger effect" on the suit's overall weight, he noted.

For the helmet, SOCOM is looking at options for a mandible covering that is made out of thin, transparent glass with ballistic protection and a heads-up display. The operator also needs to be able to orient and identify where noises are coming from, so an "open-ear experience" inside the enclosed helmet could provide the sensation of surround sound, he said.

There also remains the question of the suit coming under attack. TALOS is currently meant to protect against shrapnel and small arms fire, but could be targeted by an electromagnetic pulse weapon.

"That is a challenge we will have to overcome," Miller acknowledged.


Lockheed Martin is one of dozens of collaborators from industry and academia who have helped shape TALOS requirements. It is currently developing several technologies under the Fortis exoskeleton program that could prove a fit for the suit, said Keith Maxwell, program manager in Lockheed Martin's exoskeleton division.

The company's new Fortis knee stress release device (K-SRD) is a computer-controlled exoskeleton that can increase an operator's mobility and load-carrying capability, easing physically demanding tasks that require repetitive or continuous kneeling, squatting, lifting or climbing.

The K-SRD could aid an operator who needs to run to the top of a 100-story building without using the elevators, Maxwell said.

Lockheed is "absolutely" looking to place some of its products on the TALOS system as the prototype emerges, and has been developing several full-body exoskeleton products over the past 14 months informed by emerging requirements, he noted.

It is likely that TALOS will come in multiple versions to suit a variety of mission needs, Maxwell said. "There would be a TALOS heavy, [or] a TALOS light. … It's a very different concept than we imagined it to be," he said.

The final version, or versions, of the suit will depend upon the varying requirements from SOCOM and other military services, Maxwell said.

SOCOM is currently looking for TALOS to operate independently for about an hour, while the Army's dismounted infantry would need it to operate for 72 hours.

"The same system certainly couldn't be mutual for both" mission sets, he noted.
Operators need to learn to temper their expectations for TALOS, Maxwell added.

"All the science fiction exoskeletons, they're all really cool. Unfortunately, they're not physics-based," he said. "The problem is that that sets a certain expectation, not with the technical community, but with the user community. "

It is unlikely that the task force and its industrial and academic partners will develop an armored suit that can fly, he said.

TALOS' main utility might be assisting the operator in conducting routine tasks and movements to save energy, he added. "If you can cut the metabolic cost to that performance by 25 percent, it's a dramatic increase in capability.

"We're doubling their ability to do something they would normally do, and that's the advantage of the technology," he continued.

Miller called the TALOS effort "a challenging problem, but one that is achievable."

"When was the last time we had a massive revolutionary change for a dismounted officer? When was the last time we invested a significant amount of dollars to achieve that change, in comparison to investments in platform design?" he said. "Nothing of true value ever really comes easy."
Topics: Special Operations-Low Intensity Conflict, Special Operations