Australia Boosts Defense Industry with R&D Funds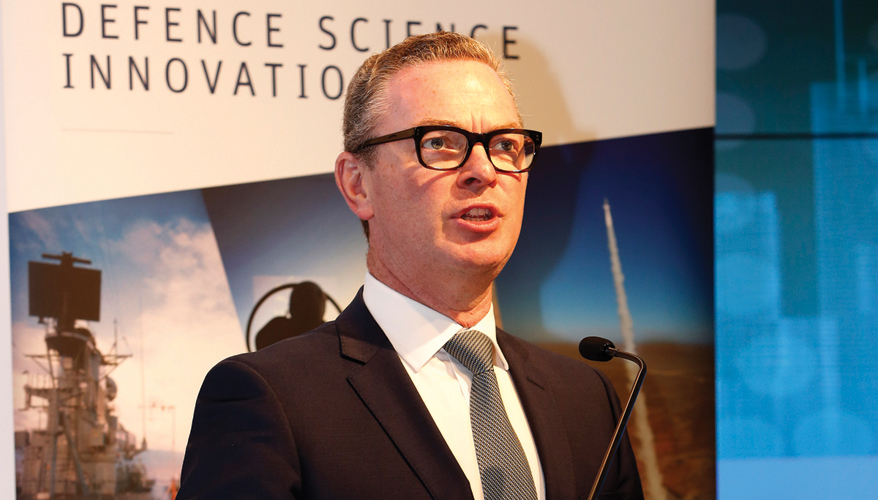 Australian Minister of Defense Industry Christopher Pyne
Photo: Australia Department of Defence
Australia is looking to push its defense industries more prominently into the international market, and has invested billions of dollars into fostering its innovation sector, according to the country's defense industry minister.
The nation's government last year committed more than $1 billion to develop new centers for defense industry capabilities and innovations, including over $540 million for next-generation technology funds, said Christopher Pyne at a recent event in Washington, D.C.
"The Australian government has put defense at the very center of our … agenda," he said. "We want to guarantee our national security and ensure that Australia can play its part protecting peace in our region."
The country may already be seeing its investments pay off. Saab's Australian division in May announced it would undergo a nearly $30 million office expansion in Adelaide and nearly double its local workforce, according to the Australian Broadcasting Company News.
Pyne said the government expects the country to play "a greater role in supporting the United States' needs in an enhanced alliance as we seek to meet the challenges ahead." Australia has partnered with the United States in every military conflict since World War II, he noted.
Kord USA — the U.S. division of Kord Defence, a Fyshwick, Australia-based defense technology company — in April was awarded a $2.25 million contract with the U.S. Marine Corps, Pyne said. The 18-month contract is for the development of an accessory control unit to be fitted onto the M27 infantry automatic rifle and M4 carbine rifle.
Pyne called it a "great example of an Australian company taking an innovative idea through commercialization and successfully competing in the global market.
"Australian industry is really capable and able of not just being clothed in the supply chains of U.S. companies, but to provide genuine competitive advantages to your international businesses," he added.
The country's role in developing the F-35 joint strike fighter is a "perfect example of the defense industry in operation," he noted. He lauded the fact that the Australian government "had the foresight" to join the F-35's global cooperation program and to become an integral international partner for the fighter's development, he said. The country plans to purchase 72 planes.
Topics: Research and Development, Global Defense Market, International