Congressman Says 355-Ship Navy is Decades Away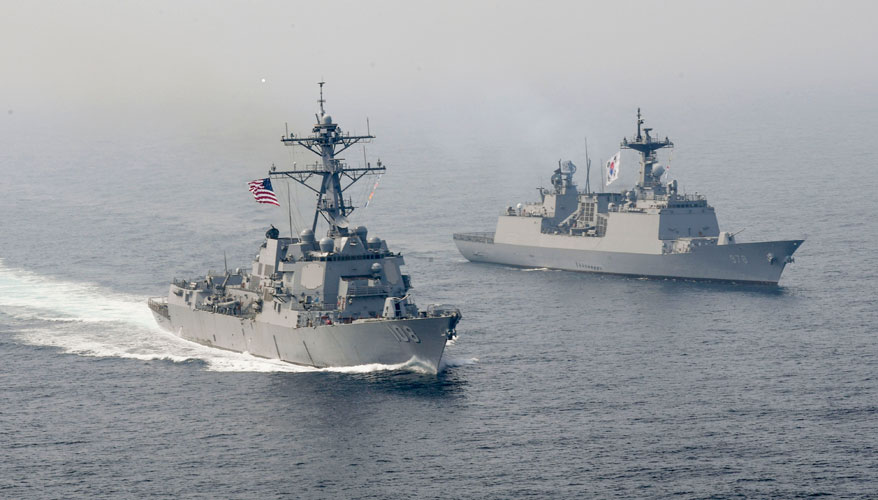 It will likely take decades for the Navy to reach its goal of a 355-ship fleet, said one lawmaker May 2.

In December, the Navy released a new force structure assessment that stated the service's new goal was to reach a 355-ship fleet, a bump of 47 ships over the previous FSA. President Donald Trump has also said that he favors increasing the Navy's size to around 350 vessels.

Rep. Rob Wittman, R-Va., chairman of the House Armed Services Committee's seapower and projection forces subcommittee, said it would take 25 to 30 years for the Navy to reach 355.

It will take an extra "$5 to $6 billion commitment annually … to get to the 355 ships," he said during a discussion at the Center for Strategic and International Studies, a Washington, D.C.-based think tank.

The Congressional Budget Office recently released a report that found that the earliest the Navy could achieve a 355-ship fleet would be in 2035 with sufficient funding. The cost to maintain and operate the fleet would average $102 billion per year in 2017 dollars through 2047, the report said.

During fiscal year 2018 budget discussions, Congress will need to dig into what a larger Navy will mean across the board, Wittman said.

"The big challenge for us is looking at this 355 ship number and then dissecting it," he said. Lawmakers must consider "what does the architecture of the Navy look like, what types of ships [will it procure], how many in each of those classes, what are they doing, where are the demands on those ships."

Congress will have to establish the "the proper glide path" for the sea service to reach the FSA goal and help industry "crank up" its production, he said.

Looking at the health of shipyards will be critical to meeting the Navy's goal, Wittman noted.

"We do not have the industrial base capacity that we used to have," he said. Congress will need to signal to shipbuilders that the time is right to make investments because the new force structure goal — which includes a mix of surface ships and submarines — is a long-term commitment.

"The good news is … we have hot production lines and mature designs, so it's not like we're going down the path now of a brand new ship or class," he said. "We've got past that now" with the new Ford-class aircraft carrier.

Rep. Joe Courtney, D-Conn., ranking member of the seapower and projection forces subcommittee, said the buildup would require sustained political support.

"When we talk about the magnitude, the undertaking to get to 355, I think it's important for people to sort of recognize that we're talking really almost about a generational undertaking," he said. "This is not a regular budget undertaking. This is going to take a … national commitment that supersedes really one administration, one Congress or one party."
Topics: Navy News, Shipbuilding